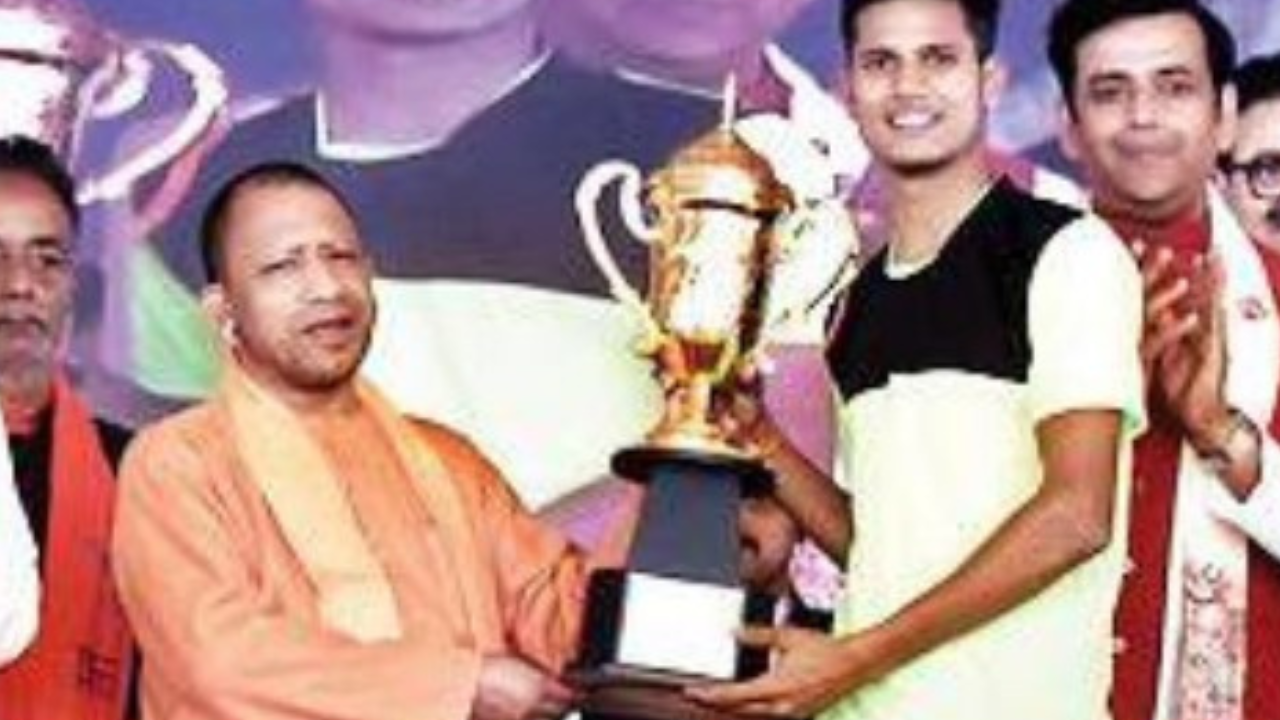 GORAKHPUR: Chief Minister Yogi Adityanath on Thursday said the Khelo India campaign started by Prime Minister Narendra Modi was creating an awareness among the youths that reflects in country's performance in various national and international sports events.
The CM was speaking during the closing ceremony of Sansad Khel Mahakumbh in Gorakhpur on Thursday.
"Under the guidance of PM Modi, with Khelo India and fit India movement, comparatively more sportsmen are participating in tournaments like Olympic, Asiad, Commonwealth, world cup etc and winning more medals. During the last 6 years, the state has also made many efforts to promote sportsmen. Mini stadium is being constructed at block level and games fields at village level," he said.
The CM added the state was providing excellent facilities to the sportsmen through sports colleges and stadiums.
"For international medal winning sportsmen, the state government has arranged direct appointments at gazetted ranks. Also, a 2% horizontal reservation has been arranged for the appointment of talented and skilled players of the state in government-public undertakings of the state, on posts outside the purview of the Public Service Commission," he said.
CM said a new nursery of sportsmen is getting ready at village level and at district level 5000-7000 new sportspersons are getting ready.
"Sports kits are made available to sportsmen in rural areas," the CM said.