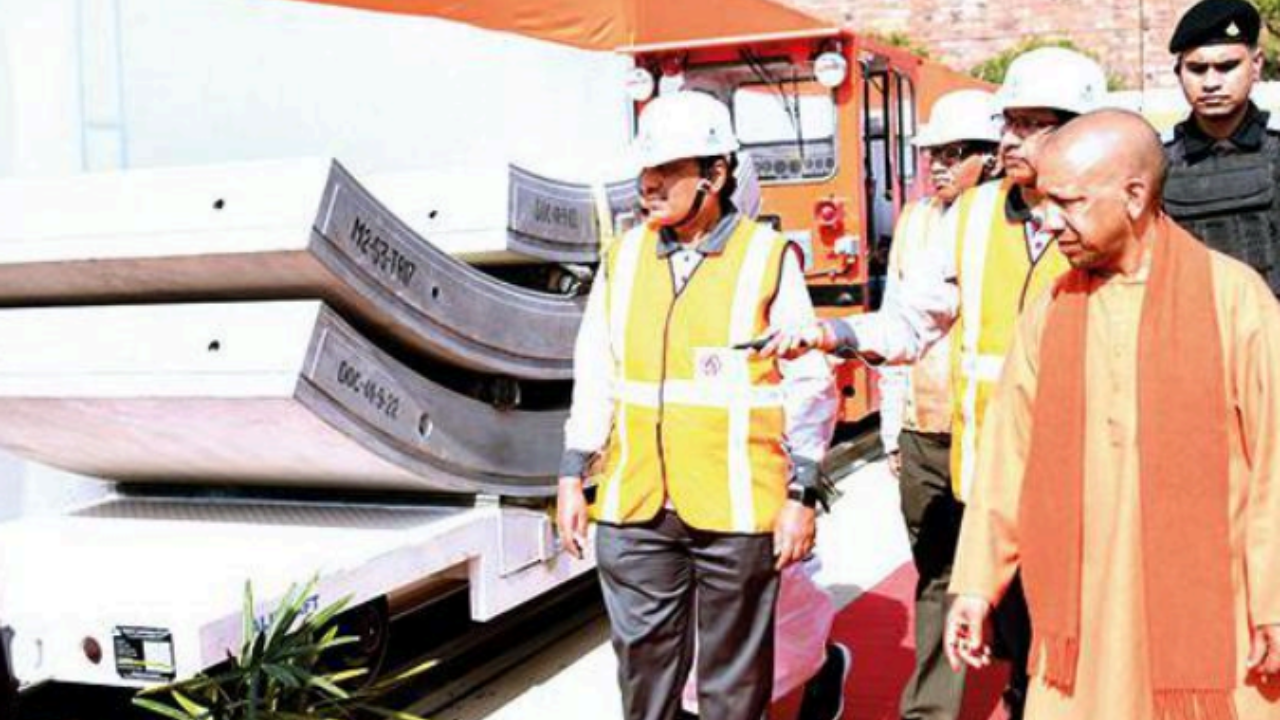 LUCKNOW: Chief Minister Yogi Adityanath on Monday said that the Metro rail service and the upcoming G20 event will promote
Agra
globally as an important investment and tourist destination.
Inaugurating the tunnelling work of the Agra Metro, the CM said that efforts were on to complete the 6km-long priority corridor six months in advance and ensure that it is ready by December 2023.
"With the inauguration of Metro service, Agra will be known as the Metro City which will be a big boost for its tourism potential," Yogi said. The CM also reviewed the preparations for G20 event in Agra, which is the first out of four UP cities to host the programme.
The Metro Rail and G20 will promote Agra globally as an investment and tourist destination. With the spirit of 'Vasudhaiv Kutumbkam' and 'One Earth, One Family and One Future', we will present India's rich legacy of treating guests as 'gods'.
I am glad that the local administration, public representatives and public have joined hands to make the event successful in terms of boosting tourism and opening new avenues of investment in Agra," he said. The CM said that work on the 6km long priority corridor, with underground and elevated stretches of 3km each, was on in full swing.
The tunnel boring machine (TBM) being used for the stretch has been named after the Ganga and Yamuna rivers. This machine will bore up to 10-12m of tunnels every day. Two parallel tunnels are to be constructed for the up and down tracks in the underground part.
"I am happy that all standards regarding environment and safety are being taken care of in construction work. We already have four metro services in Lucknow, Ghaziabad, Noida, Greater Noida and Kanpur. Iam grateful to the PM and the central government for contribution towards the construction of Agra Metro," the CM said.
A government spokesperson said that seven underground stations and underground tunnels would be built through the tunnel boring machines 'Ganga' and 'Yamuna'. Agra Metro will have two corridors with total network of 29.4km with 27 stations. "The construction of 14 km-long first corridor between Taj East Gate and Sikandra is currently taking place," he further said.