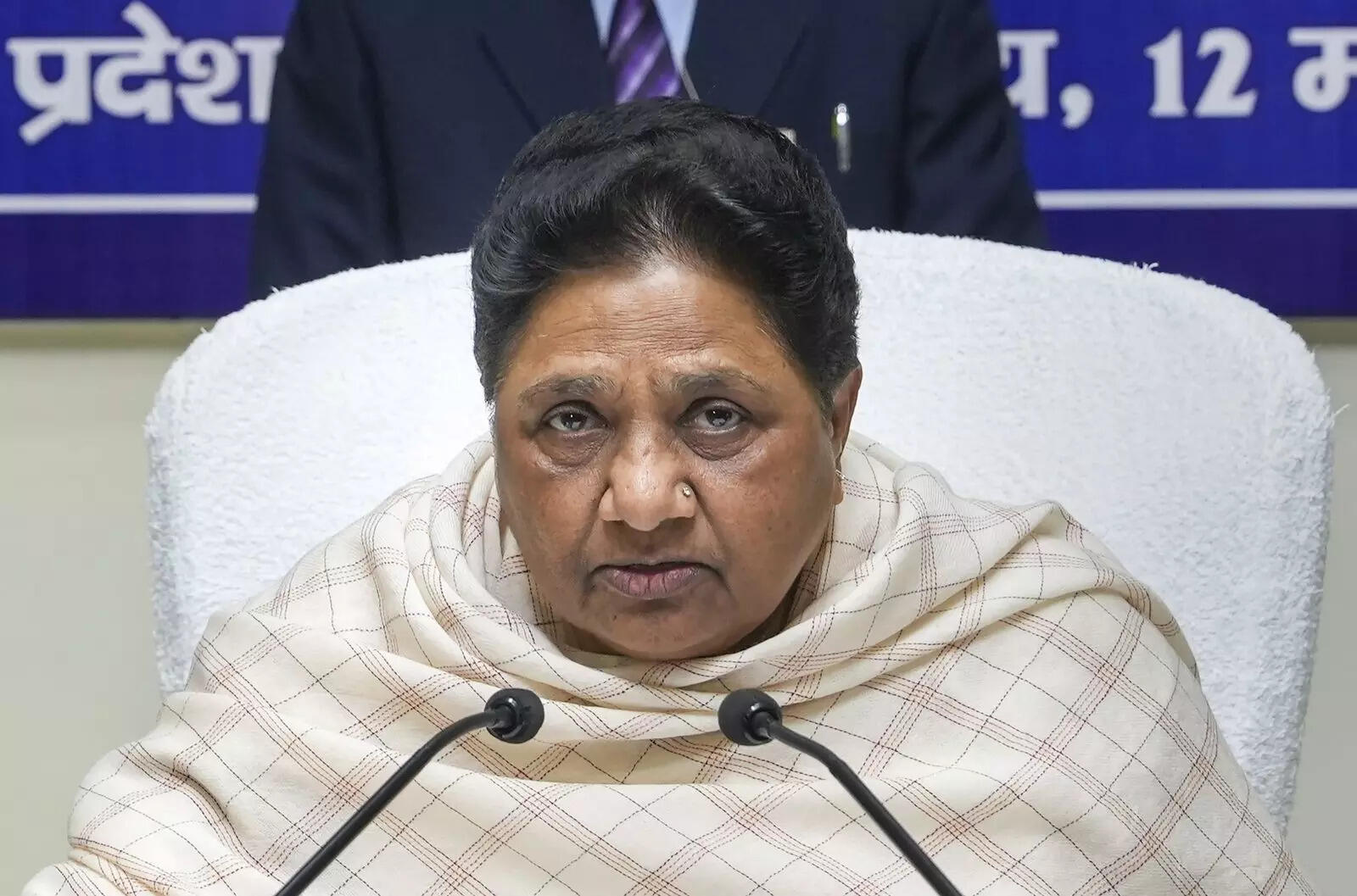 LUCKNOW: As the
Bahujan Samaj Party
(BSP) workers get ready to celebrate the birthday of party president
Mayawati
on January 15, the party will release a song by Bollywood singer Kailash Kher eulogising her as "saakshaat devi" (goddess) and an "incarnation of Gautam Buddha".
The central unit of the party in Delhi has directed all other units to mandatorily play the song while celebrating Mayawati's birthday as 'Jan Kalyankari Diwas'.
The song has been tailormade to project Mayawati "as the biggest mass leader and an iron lady highlighting the challenges that she has braved so far".
The song, 'Naari ratna ke roop mein behna banke masiha aayi…', hails her as the best woman leader born ever and terms her as the country's foremost leader with lines such as 'desh ki sabhi hastiyon mein behna ka pehla muqaam hai'.
It is a major shift from the songs prepared by the party in the past as they highlighted 'Bhim Mission'. "Bhim ke gulshan ke do phool — Behen aur Kanshiram,' was one such song.
This year's song, however, is exclusively dedicated to Mayawati and hails her as "sarvajan ki uddharak, sarvdharm ki rakshak, gareebon ki sahayak".
Mayawati has asked BSP workers to keep the celebrations a low-key affair and not give precious gifts to her. She said the members could instead contribute to the party fund rather than spending on celebrations.
Party national spokesperson Dharamvir Chaudhary said, "The song says Mayawati ji is a 'saakshaat devi' and an incarnation of Gautam Buddha. She has worked so much for the cause of the poor and downtrodden."
According to party insiders, the message behind the song does not get lost in its foot-tapping composition and high-pitch singing, as even a casual listener will get that it is only Mayawati who is the sole leader of the party and its only face.