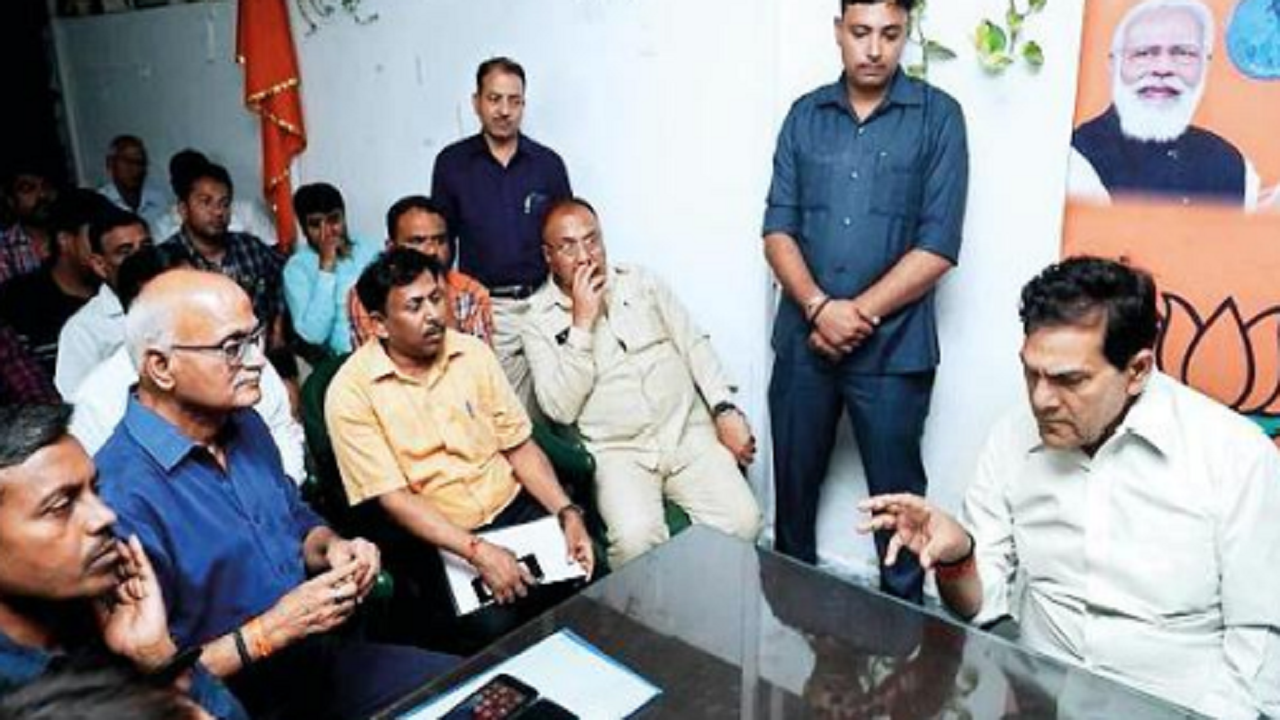 LUCKNOW: For the second day, scores of areas were under darkness due to unavailability of power department staff at substations and feeders across the state.
In Lucknow, power supply was suspended in Chinhat and Singarnagar areas since afternoon, affecting over 18,000 households. Later in the night, residents came out on Kanpur highway to protest against discom staff who were absent from the substation. Due to power cuts, residents were left without water supply too.
There was no power for more than 24 hours in remote areas like Mohanlalganj and Nigohan. Residents claimed that neither was anyone picking up emergency calls at the powerhouse, nor were there any staff available at the substation and feeder.
Neighbouring Kanpur too reported massive crises of power which led to shortage of water availability. For the last 52 hours, there was no power supply in the CTI labour colony, affecting nearly 20,000 residents. Similarly, around two lakh were affected in Govind Nagar ward, Fazalganj Factory area, Gumti, Jajmau, Safed Colony, Ravidaspuram and Daheli Sujanpur.
According to Kesco, as many as 290 operators were deployed at 94 substations to ensure power supply. A technical team of 19 men was roped in from ITI and Polytechnic to assist in the crisis. Kesco MD Samuel Pal said, "A task force of nearly 550 people has been formed to ensure power supply.
No work no pay system has been implemented to bring back men who have gone for the strike." Similarly, in Prayagraj, residential areas like Kareli, Govindpur, Jhalwa, Jhunsi, Church Lane, Katra, Talieganj, Kydganj and other areas were deprived of power supply, which further caused water availability issues.
In Varanasi, areas of Sarnath, Cholapur, Lohata, Jai Prakash Nagar and several other places were worst affected. Media secretary of the Vidyut Karmachari Samyukt Sangharsh Samiti, Varanasi unit, Ankur Pande circulated a post on social media urging all discom engineers to gather at Bhikharipur picket site, as they believed that the strike will now extend indefinitely.
Meanwhile, MD of UPPCL, Pankaj Yadav suspended six engineers of the corporation for provoking discom employees to boycott work and join the strike.