LUCKNOW: Exhorting
BJP
workers to pursue politics of values and dedication, CM Yogi Adityanath on Sunday stressed that "aastha aur virasat ka samman" (giving due respect to spiritual and inherited cultural assets) held the key to prosperity of the state and its people.
Ahead of the Global Investors Summit next month, the CM also asserted that the "model of security" put forth by the state government has yielded investments pouring into UP.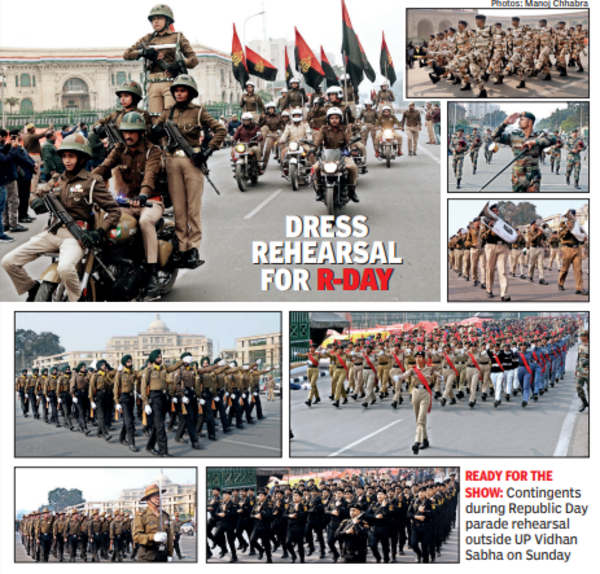 At the inaugural session of UP BJP state working committee here, the CM said: "People who don't understand cultural ethos never grow and get wiped off."
This investment has created employment," he said, stressing on how the One-District-One-Product (ODOP) scheme has strengthened the traditional products of various districts.
The meet, organised under the leadership of state BJP chief Bhupendra Chaudhary, was attended by senior BJP leaders, including Union ministers like VK Singh, Pankaj Chaudhary, Sanjiv Balyan and Sadhvi Niranjan Jyoti. Yogi said that the upcoming grand Ram temple in Ayodhya was also a respect of "aastha" and "virasat".
He categorically slammed the opposition for raising fingers at the religious centres like Ram Janambhoomi and throwing the challenges like "Parinda bhi par nahi maar sakta".His remark was seen as an offensive at the Samajwadi Party which has been emerging as the most potent rival of the BJP since the 2022 assembly elections.He said that the Supreme Court verdict that paved the way for construction of Ram Temple in Ayodhya was a decisive victory of the movement under the leadership of various seers and dedicated karyakartas of 'Vichaar parivar" (RSS and its affiliated organisations).
Yogi said that the BJP workers had the 'aatmik' (spiritual) strength of attaining the objective of fighting for the motherland and Lord Ram.
"The people who dedicated their lives to the RJB movement did not seek big positions. They had just one 'bhaav' (feeling)… of that of 'vijeta' (victorious)," he said.
The CM said that the BJP, under the leadership of PM Narendra Modi in the last eight years, achieved all goals which in turn helped the country emerge as a key world player.
"The world is looking at India with anticipation," he said, adding that the slogan of 'Modi hai to mumkin hai' was fast turning into a global slogan.