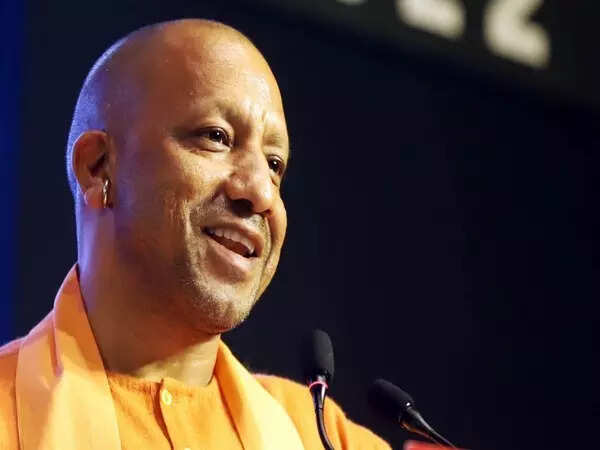 LUCKNOW: The whole world will see a new story of UP's development on Friday at the Global Investors Summit-2023 to be held in the capital's Vrindavan. Within the state, there are innumerable investment opportunities. The inauguration of projects worth 159 crores related to the capital a day earlier bears witness to this.
CM Yogi Adityanath made these remarks on Thursday during the inauguration of various projects near Amausi Airport. Earlier, CM Yogi and Union Defense Minister Rajnath Singh unveiled a 12- foot- tall statue of Laxman near the airport in Tirahe.
GIS-23 has attracted over 10,000 investors from across the world
Chief minister Yogi Adityanath stated: "If you look at the beauty of the G-20 road from Shaheed Path to Janeshwar Mishra Park at night, you will realize how much our Lucknow is changing. Every individual is responsible for preserving this beauty. If any city has achieved this goal, then there should be healthy competition among others, and we should also try to align ourselves with it.
Today, Uttar Pradesh is moving forward at a fast pace in terms of law and order and development. Today, the state is known as an excellent investment destination and tourism with expressway connectivity. The speed with which farmers and youth have accelerated development has established the state as New Uttar Pradesh of New India.
CM Yogi further said that "More than 10,000 investors are coming to Lucknow for the Global Investors Summit. In such a situation, all the people of Lucknow have to present the best example of guest service. The state is moving towards an enterprise state and a developed economy, and the contribution of 25 crore people of the state, with which we have received, has been a big strength for all of us. Under the guidance and cooperation of Prime Minister Narendra Modi, Union Defence Minister Rajnath Singh, Home Minister Amit Shah, and all public representatives, administration and the people worked together with team spirit, the results are in front of all of us. Among these Union Minister Kaushal Kishore, Deputy CM of Uttar Pradesh Brajesh Pathak, Cabinet Minister Jitin Prasada, Minister of State Brajesh Singh and others were present."
*Projects unveiled*
– Unveiling of 12 feet tall statue of Laxman near airport
Elevated flyover from Shaheed Path to the airport
– Lucknow Metropolitan Overbridge
– Beautification project of development projects related to G-20 and Global Investors Summit
Nagaram Rail Over Bridge
– Kargil Victory Memorial
-G-20 naming of the road related to G-20 from Shaheed Path to Janeshwar Mishra Park Gate No. 6
Facade lighting on Shaheed Path