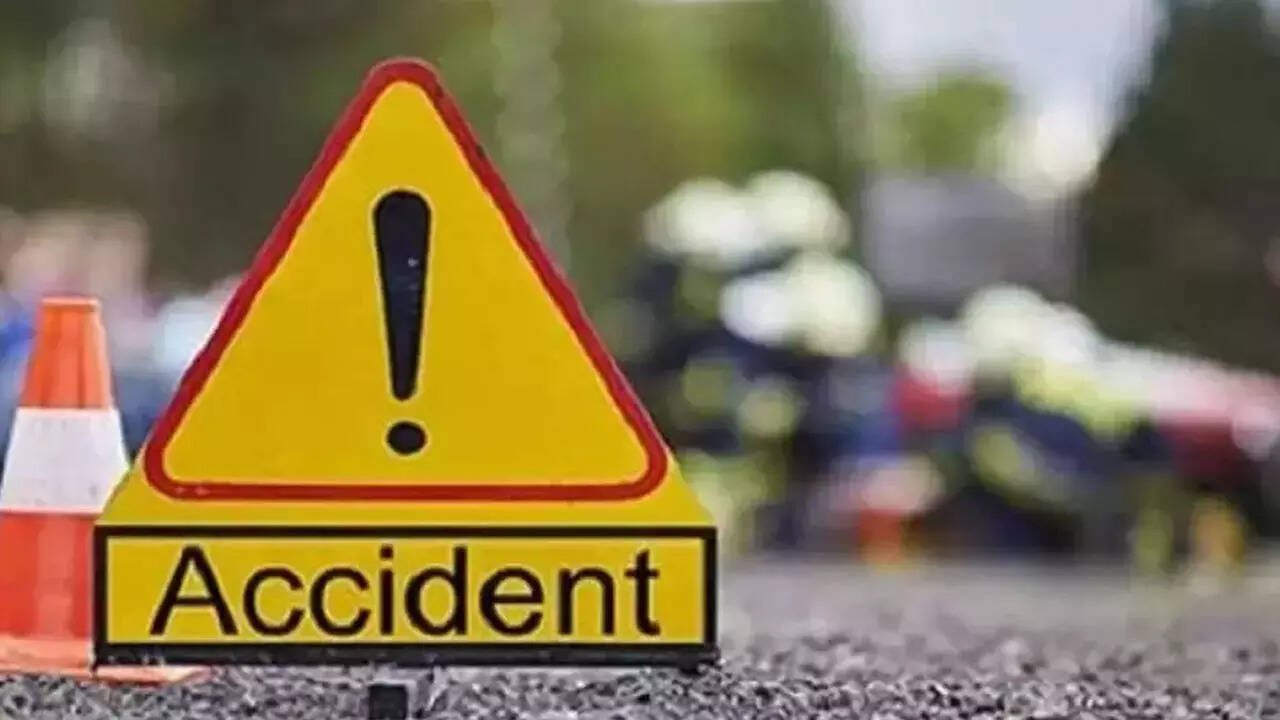 LUCKNOW: A speeding car knocked down a 62-year-old man driving a two-wheeler vehicle and injured two others on Naka flyover in Lucknow late on Wednesday night.
Police said that the deceased 62-year-old was identified as Ramkrishna Singh, whose son is posted in Kanpur Nagar as a judicial magistrate.
Police said that the two others who sustained injuries were identified as Arun and Sachin.
Narrating the sequence of events, Brijesh Dwivedi, SHO, Hindola Naka, said. "Around 11pm, Singh, a resident of Alambagh's Mawaiya, was coming from Aishbagh and going towards Hussainganj on his two-wheeler vehicle."
"In the meantime, a speeding car coming from the direction of Hussainganj hit the two-wheeler. The impact was such that Singh was tossed and fell five meters on the ground in a pool of blood. While the driver on the car's steering lost control and it subsequently careened off and hit the railing of the flyover injuring two men coming on a bike from behind," said Dwivedi.
The locals informed the police and held the car driver, who was trying to escape after executing the accident.
A police team reached the spot and got all the three victims admitted to a private hospital where Ramkrishna was declared brought dead while two other injured identified Arun and Sachin, both residents of Chinhat were being recuperated.
SHO Dwivedi said that the driver Vivek has been held and being interrogated.