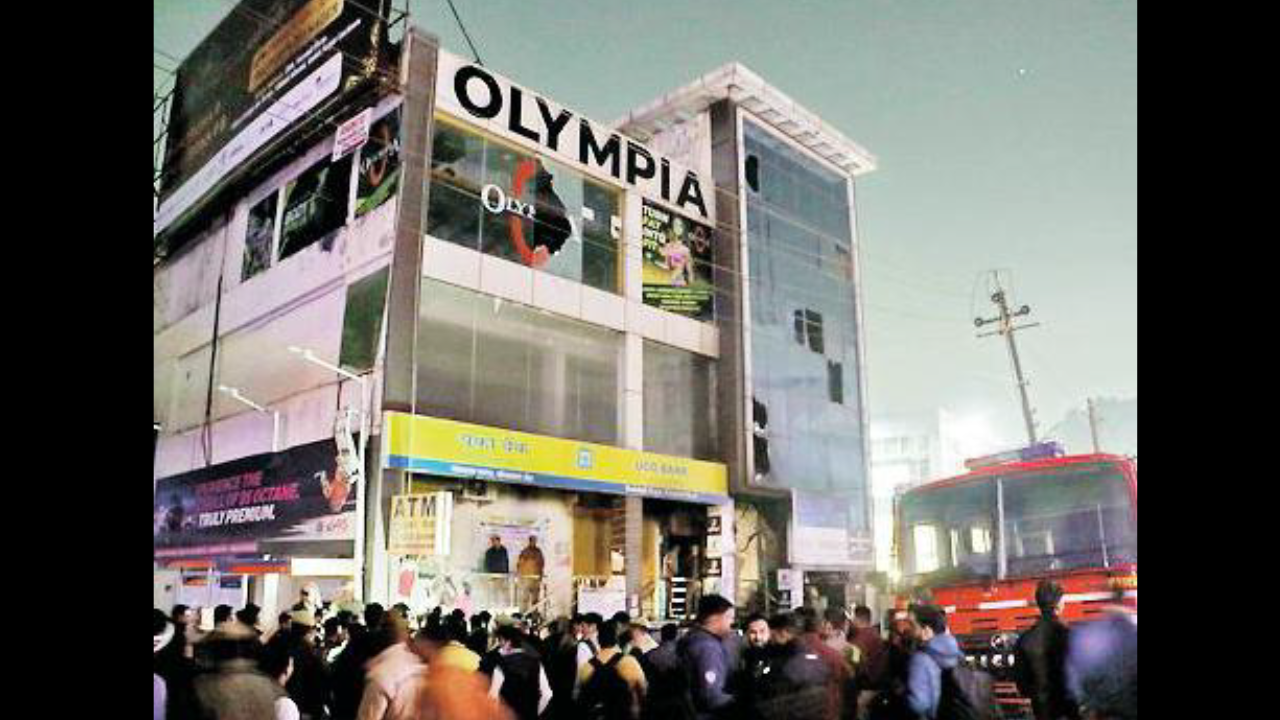 LUCKNOW: A 35-year-old man working as a manager at a battery shop was asphyxiated following a blast at his shop in a three-storey building in Badshahnagar locality on Tuesday.
Police said that 17 persons who were trapped in a gym in the same building were rescued safely by the fire department teams.
A cloud of smoke hovering over the building touched the skyline, filling the area with smoke and spreading panic in the busy thoroughfare and among the residents in a nearby colony.
The smoke had engulfed the entire building causing a stampede-like situation in the complex which houses an ATM and a bank.
"We got an alert from a passer-by who saw flames billowing at around 5.50 pm. We alerted the nearest fire station and two fire-tenders were rushed to the spot along with additional police force," said JCP, law and order, Piyush Mordia.
Chief fire officer, Lucknow, Mangesh Kumar said that they doused the fire in the battery shop on the first floor. Thereafter, using a hydraulic ladder, a team got on to the top of the complex which was engulfed in smoke and then rescued the 17 persons from the gym, including three women.
"In the meanwhile, a fireman spotted a man inside the battery shop, identified as Ashwini Pandey, who was rushed to the SPM Civil Hospital. He was later declared brought dead," said the CFO.
He said that prima facie it appears that a battery of an e-rickshaw was being charged, which eventually exploded causing the fire. Police said that Anil Rawther owns the commercial complex which has a UCO Bank branch, an ATM booth and a smart battery showroom.
District magistrate Surya Pal Gangwar reached the spot and directed additional district magistrate, finance and revenue to ensure that a case is filed immediately in the district magistrate's court on behalf of the relatives of the deceased manager under the Workmen's Compensation Act.