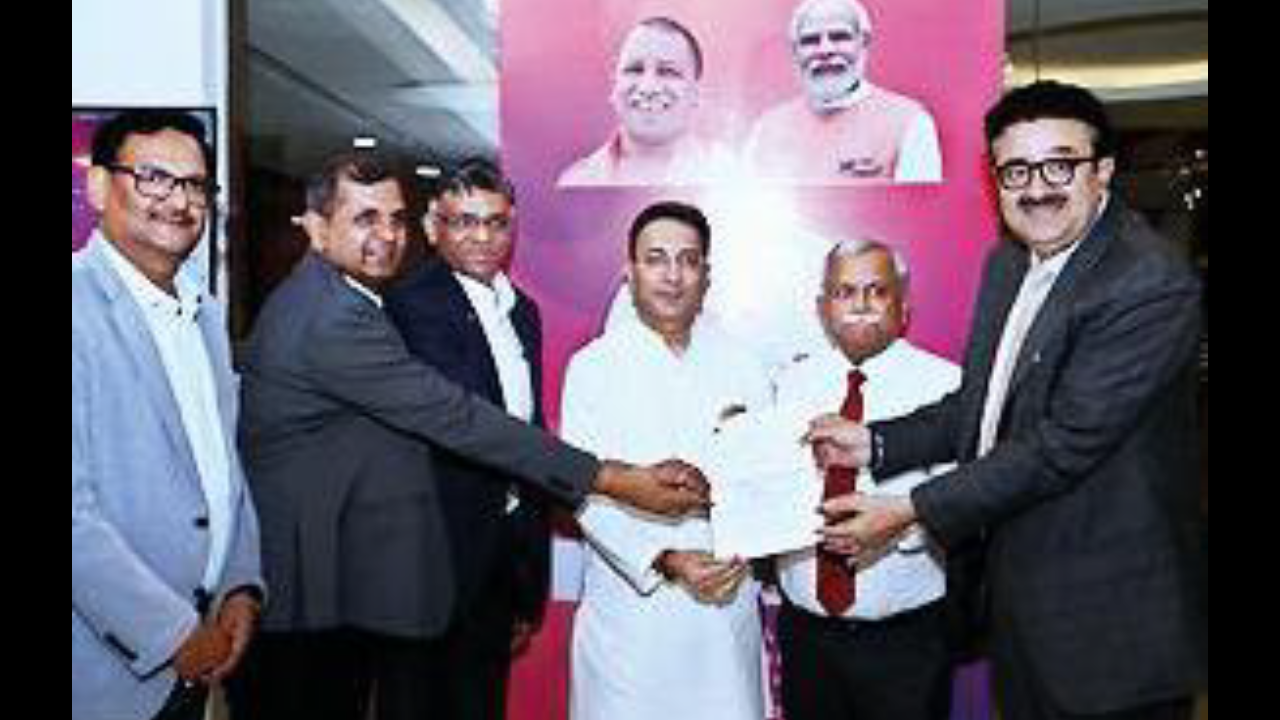 LUCKNOW: The Anand Milk Union Limited (AMUL) Cooperative has decided to invest Rs 900 crore in UP. Of this, Rs 800 crore would be used to develop a new dairy plant in Baghpat while the remaining would be used to augment the company's milk producing capacity in UP.
The cooperative's officials signed an MoU with UP representatives at the Ahmedabad roadshow of UP Global Investors Summit on Thursday.
The documents were exchanged between cabinet minister
Jitin Prasada
, senior official Navneet Sehgal and advisor to CM Awanish Awasthi and Amul managing director Jayen Mehta and chief operating officer Kamraj R. Insiders revealed that the unit coming up in Baghpat would tap the farmers in western districts which deliver their produce to cooperatives like Mother Dairy, Gokul and Paras. "The unit proposed in Baghpat would have a capacity to process over eight lakh litres of milk per day.
It would generate direct employment for more than 400 persons besides providing jobs to over 4,000 persons through the indirect route," they said. "As on date, Amul is able to process about 10 lakh litres of milk every day in UP. The aim now is to scale it up to 25 lakh litres. This would mean that Amul would be able to reach out to some 4,000 milk societies," officials said. To note, the milk producing giant is already present in several cities of the state, including Lucknow and Kanpur and has recently linked milk producing farmers in Bundelkhand region