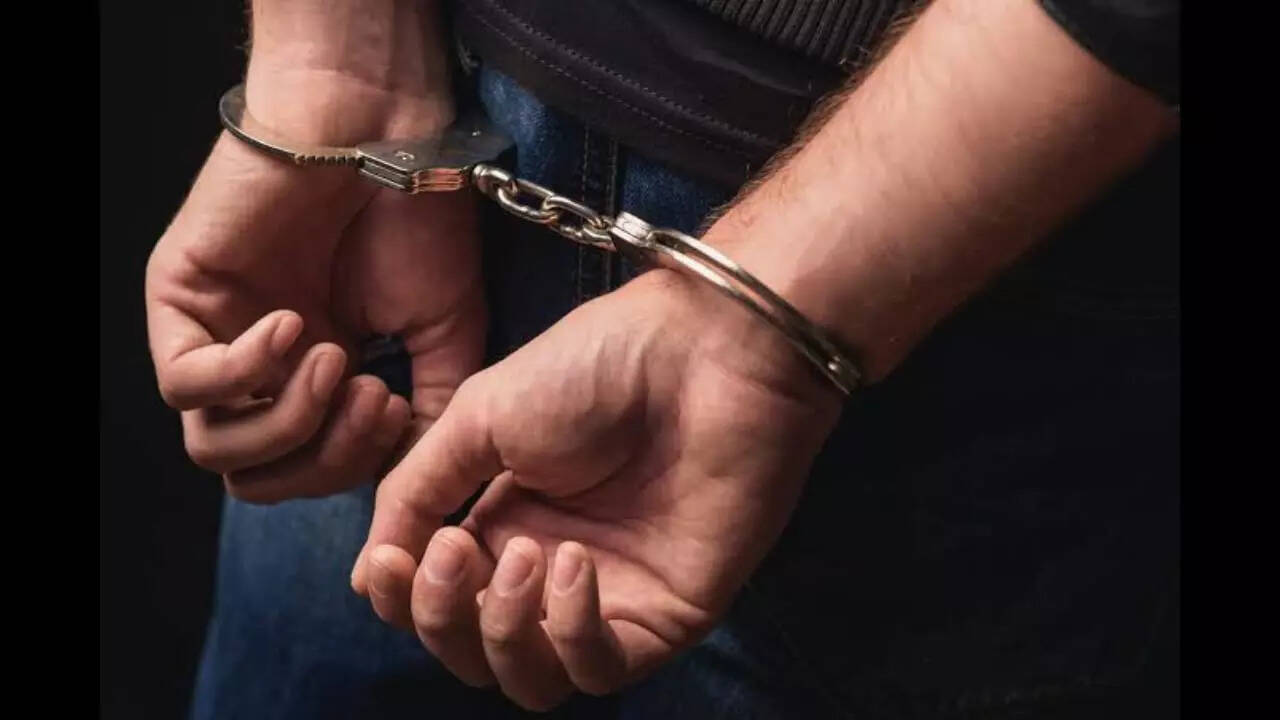 AYODHYA: The Ayodhya police on Friday arrested Anil Ramdas Ghokde and his wife Vidyashankar Ghokde from Maharashtra for threatening to blow up the Ramjanmabhoomi complex in Ayodhya and Delhi Metro.
Anil had made internet calls to issue the threats and used a software to project the telephone number of his girlfriend's brother. Circle officer, City, SB Gautam said that Anil told the police that he used to befriend girls online posing as a bachelor who was into start-ups, promising to marry them and then borrow money. "After a girl in Delhi whom he had trapped via social media came to know that he was married she told her family and her brother Bilal who threatened to report the matter to the police. Thereafter, Anil tried to implicate the girl's brother in the case. Anil's wife was arrested as she did not report the matter to the police," said Gautam.
Anil had made a phone call to an Ayodhya resident
Manoj Kumar
, threatening to blow up the Ramjanmabhoomi temple complex on February 2. Manoj, who hails from Sadan, had received that call from an unidentified caller from Delhi at around 5 am, threatening that at around 10 am "there would be a blast at Ramjanmabhoomi complex". He immediately informed the police control room after which an alert was issued and the information was shared with other security agencies, including ATS and STF.
An Ayodhya police and cyber team got on the case and first traced the address in Delhi. The team reached there and picked up Bilal. "After an interrogation we got convinced that it could be the handiwork of his sister's friend," said the CO City.
A team began working on the case, during which Anil kept shifting his location from Sangli in Maharashtra to Kochi and then to Coimbatore and Chennai. The police said that Anil was a diploma holder and used to make money using unfair means. He had duped women in other states also in a similar manner.
Talking to TOI, Ayodhya's SP City Madhuban Singh said, "Anil had posed as a Muslim and offered to marry Bilal's sister. He also took around Rs 16 lakh from her and was demanding more."
The police seized nine mobile phones, three Aadhaar cards, four PAN cards, six ATM cards, electronic weighing scales and tools for testing diamond stones.