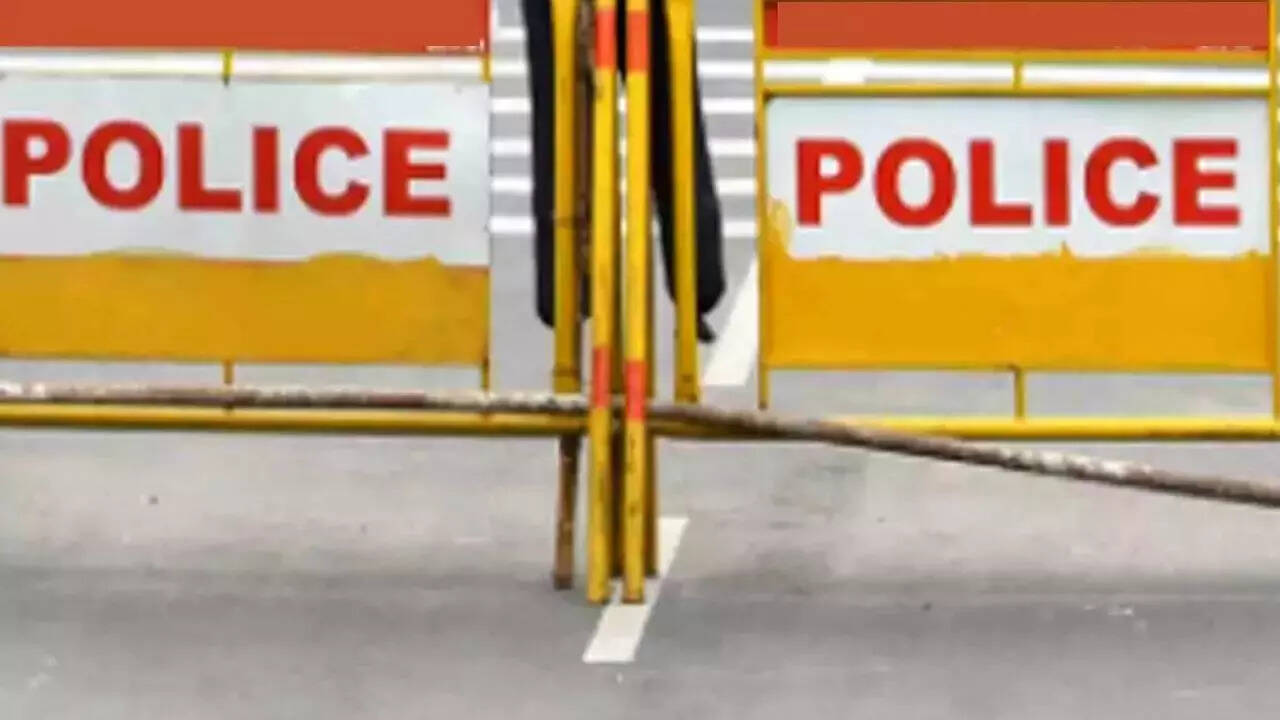 LUCKNOW: Security has been beefed up in Ayodhya a day after two terrorists were arrested in Delhi. Police claimed the duo was tasked to carry out targeted attacks on the right-wing Hindu leaders. CO, Ayodhya, Shailendra Gautam, said an alert has been issued in and checking of all vehicles is being done.
"Strict surveillance and checking of vehicles is being done. Police are checking vehicles at the entrance of Ayodhya Dham. People coming to Ayodhya are given entry only after checking of IDs. Intensive checking is being carried out in math, temples of Ayodhya and Ramjanmabhoomi Marg in Ayodhya Tedhi Bazar," Gautam said. Acharya Satyendra Das Ji Maharaj, chief priest of Ramjanmabhoomi, said terrorists would be eliminated if they are conspiring any attack on the Ram temple.
"Lord Hanuman is sitting here like a king who protects the world. Our security is tight. There was an attack in 2005 on Ramjanmabhoomi in which 5 terrorists were killed. Later, an RDX filled cooker bomb was found at Hanumangarhi which too got deactivated. Terrorists who are conspiring to attack the Ram temple will be killed," he said. On January 15, Delhi Police had arrested two terrorists, Jagjit Singh (29), and Naushad Ali (56), tasked to carry out targeted attacks on "right-wing Hindu leaders.