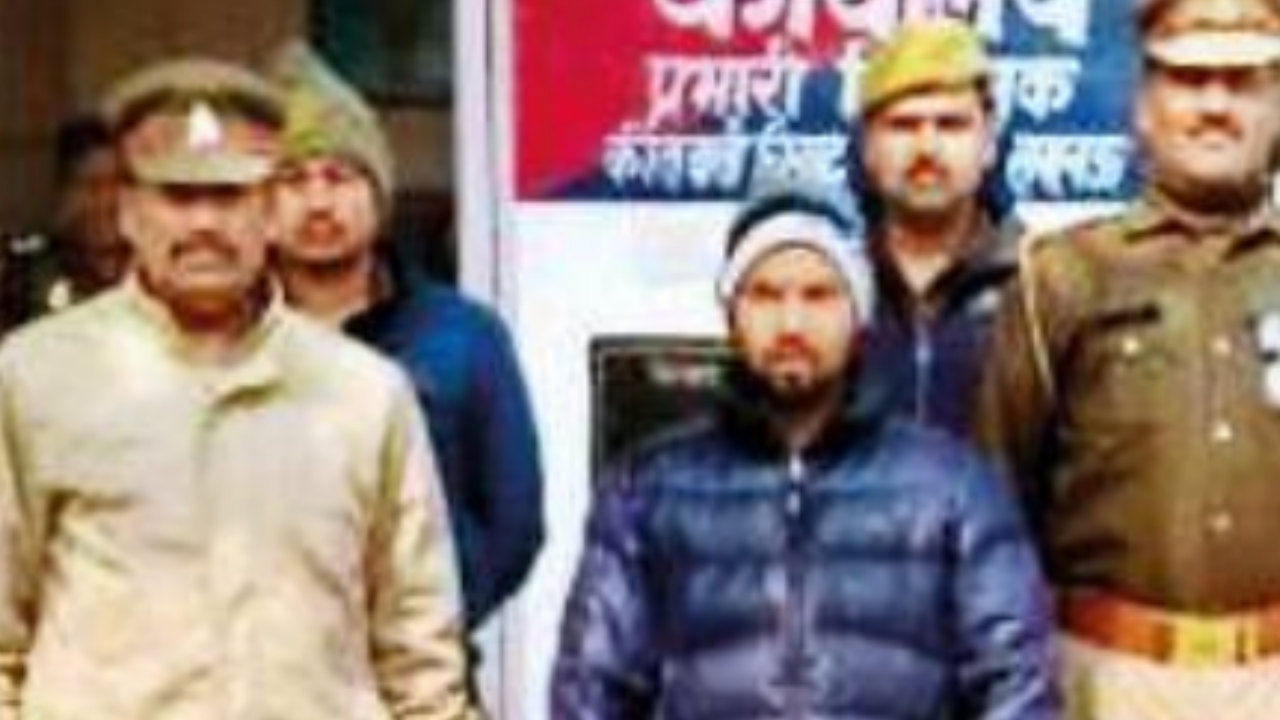 LUCKNOW: A 36-year-old Bangladesh national, who used to recruit unemployed youths and trained them to carry out break-ins and robberies, landed in the police net on Saturday.
The accused, Aslam, who carried a reward of Rs 1 lakh on his arrest, led a gang that carried out dacoities in Delhi, Madhya Pradesh, Bihar, Kerala, Karnataka and other states. The gang had even killed a woman in Delhi.
Acting on a tip-off, police arrested Aslam near Chinhat bridge. He was in Lucknow to recruit youths for the gang.
"Aslam used to recruit youths in their 20s. During month-long training, they were made to jump 15-ft high walls, cut grilles with hack-saw blades, cut pliers, and open doorknobs by using thin screwdrivers," an officer in the crime branch said.
"The leader of Aslam's gang, Hamza, was shot dead in an exchange of fire with the police in Lucknow in 2021," he added.
A senior officer in the crime branch said that Aslam had looted a woman and his daughter near Sahara Hospital on December 19, 2020. They had also targeted a house near Kathauta Jheel on September 6, 2020. They also committed crimes on September 15 and December 23 in 2021.
Cops said Aslam used to prepare the "script of the operation" before executing the crime. "He used to target palatial buildings in cities. His gang members used Google maps to identify such houses and made sure that they were located near railway tracks," an officer said.
"After executing the dacoity, the gang members would run along the railway tracks to reach the nearest railway station. They never used phones before or after the execution of a crime," he added.
His gang members travelled 1,500km to commit dacoity and entered Indian border paying Rs 10,000 bribe.
Additional DCP, East Zone, Syed Ali Abbas said that after committing crimes, Aslam's gang members would wear expensive clothes and use flights and Shatabdi trains for travel.