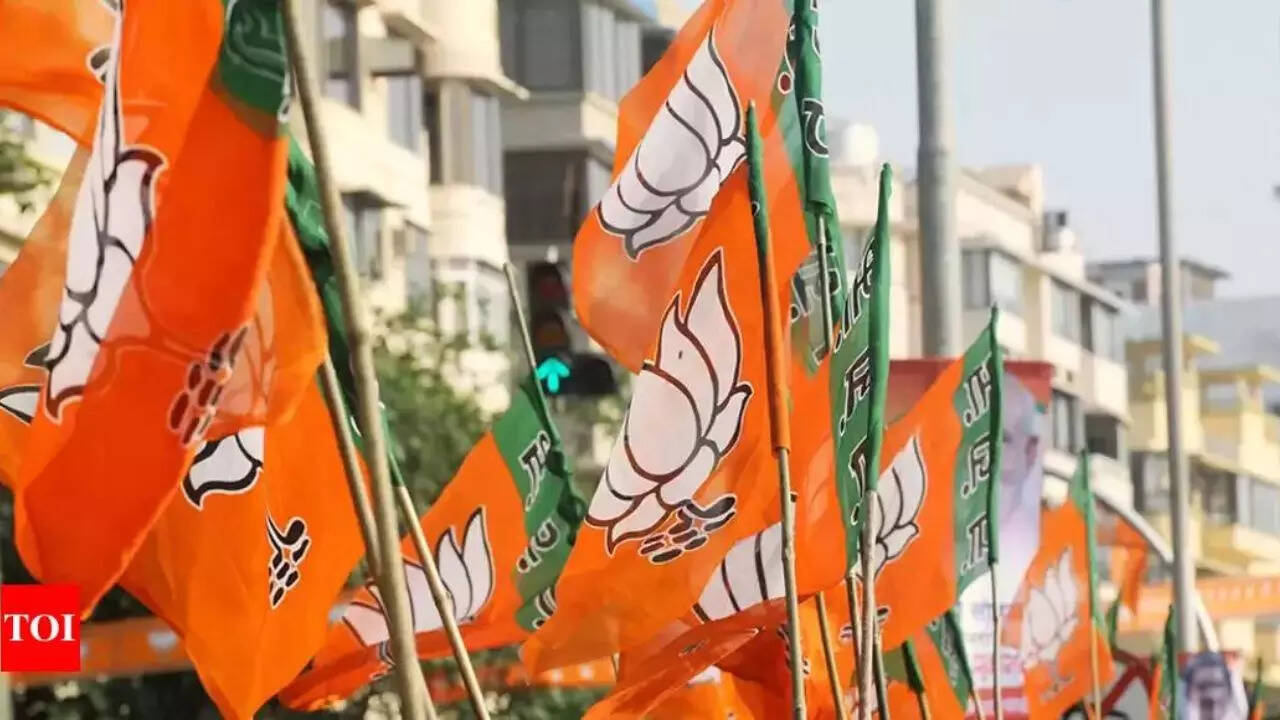 LUCKNOW: The
Bharatiya Janata Party
(BJP) on Friday won four out of five legislative council seats, the polling for which was held on Monday last.
While BJP bagged three graduates seats and one teachers' constituency seat, one teachers' constituency seat was won by an Independent candidate. The main opposition Samajwadi Party faced crushing defeat in all the seats. BJP had won all three graduate seats in the previous polls in 2017 while both the teachers' seats were with Independent candidates.
Among graduate seats, BJP's Arun Pathak won from Kanpur-Unnao for the third time by a whopping 53,185 votes. He polled over 62,000 votes while his nearest rival SP's Kamlesh Yadav got just about 9,000.
In Gorakhpur-Ayodhya, BJP's Devendra Pratap defeated SP's Kamlakant by nearly 17,000 votes. He won the seat for the fourth time. Similarly, the party's Jaipal Singh won the Bareilly–Moradabad seat by 51,000 votes, defeating SP's Shiv Pratap Singh. BJP has not lost this seat since 1986.
It also won Jhansi–Prayagraj teachers' seat as BJP's Babulal Tiwari won by 1403 votes. In Kanpur teachers' constituency, however, Independent candidate Raj Bahadur Chandel retained his supremacy, winning the seat for the sixth time. BJP candidate Venu Ranjan Bhadauria finished third.
BJP state president Bhupendra Singh Chaudhary congratulated the winning candidates of the party. "Hearty congratulations to the victorious BJP candidates in the Legislative Council Member (Graduate and Teacher) elections-2023, gratitude to all the voters, and best wishes to the party officials and energetic workers," he tweeted.
For three graduate constituencies, polling took place at 826 polling booths, while for two teachers' seats, polling took place at 238 booths.