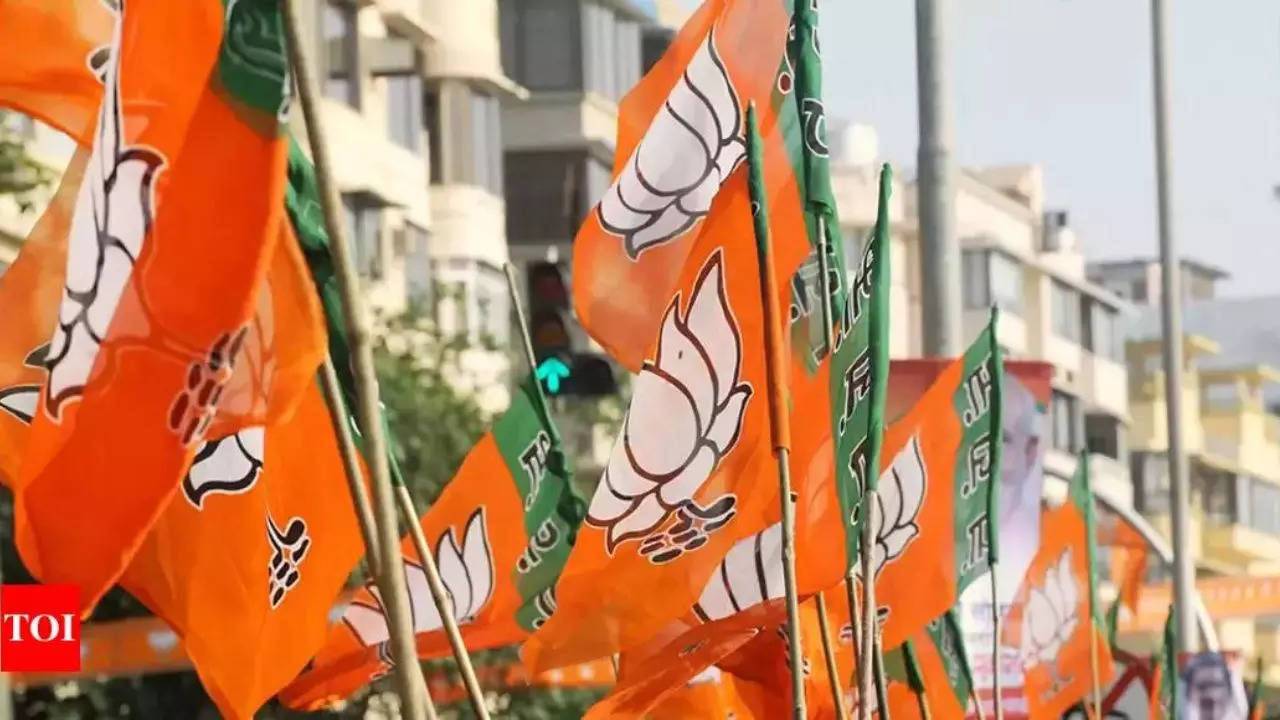 LUCKNOW: In a one-of-its-kind initiative, the BJP plans to come up with a dedicated mobile application to map 'panna pramukh' (a booth-level functionary entrusted with the task of reaching out to 40 to 60 voters) and other grassroots-level party functionaries and connect them with the voters.
The move – scheduled to be implemented in UP soon – could potentially mark the saffron outfit's fresh bid to bolster its digital management of political resources ahead of the Urban Local Bodies and 2024 Lok Sabha polls. Sources said that the party's IT wing has been tasked to get the application conceptualised "as soon as possible".
Highly placed sources in the BJP said that the mobile application would primarily focus on 'panna pramukhs' who have been at the core of the party's micro-management strategy since 2014 LS polls. Experts said that the concept of 'panna pramukh' and strengthening them happens to be a brainchild of BJP's ideological fountainhead, the RSS. In the case of UP, the BJP has been seeking to set up a force of over 50 lakh 'panna pramukh'.
The BJP also plans to train its 98 organisational district presidents and district in-charges in data management and how it could be used for reaching out to the maximum possible people.
When contacted, UP BJP IT cell head Kameshwar Mishra said that the idea is to "closely monitor" public outreach of the party functionaries at the grassroots level. He said that the party would provide training to the district unit functionaries about data management and how it could be used to step up mass contact programmes. A senior BJP leader said that the BJP functionaries would be trained to collect data on caste equations and economic status of the people and how they can be brought close to the party.
Sources said that the BJP seeks to amplify its people's outreach, especially among those who got benefited by the various government schemes. As a matter of fact, the BJP has been sharpening its focus on "booth management" – the poll formula charted out by home minister Amit Shah in 2014.
BJP national general secretary (organisation) BL Santhosh, who recently visited Lucknow to take stock of the organisational functioning, too, is learnt to have underscored the need of firming up strategies and means for establishing seamless connect with maximum possible voters before the next national general elections.