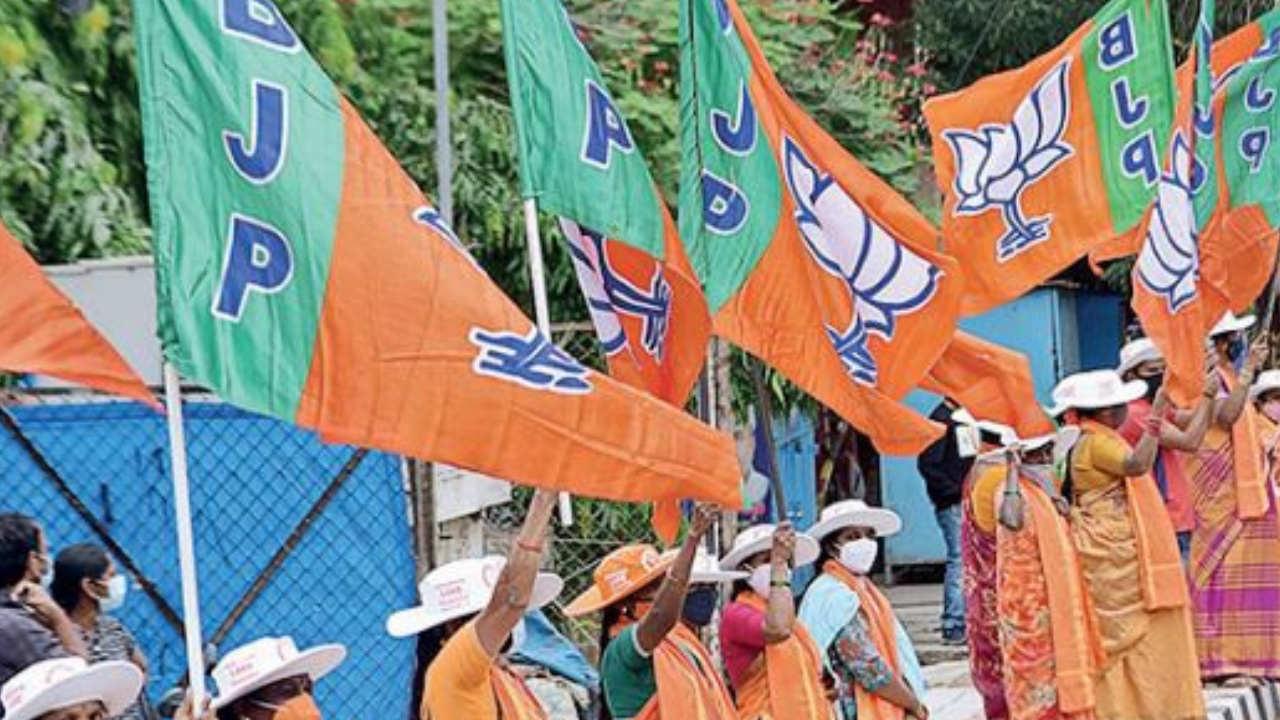 LUCKNOW: In a bid to draw minorities closer to its agenda of nationalism, the
BJP
will launch a special campaign on Republic Day wherein Muslim cadres of the party would fan out across the state and felicitate the families of martyrs.
Sources said UP BJP has deputed its Muslim Morcha to steer the campaign in every district of the state. According to the plan, the party's Muslim wing will form teams of at least 20 members who would meet the families of war veterans and soldiers killed in the line of duty.
"The idea is to infuse feeling of nationalism among all sections of the society, including Muslims and other minorities," said UP BJP Muslim Morcha chief Kunwar Basit Ali. He said the campaign, which would be carried out on January 26, will also cover some of the families of freedom fighters. "We would listen to their stories and discuss them with the youth," Ali said. He said the campaign will be a counter to the opposition's attempt to divide the society on the lines of caste and religion.
Experts interpret the development as BJP's fresh attempt to woo the Muslim community which has traditionally been maintaining a distance from it. A senior BJP leader said the party has been reaching out to all communities, irrespective of their social or political leanings.
The drive comes amid BJP plans to step up the activity in 30,000 Muslim dominated polling booths in the run up to the 2024 Lok Sabha polls. Sources said BJP has identified around a dozen Lok Sabha seats in UP where minority votebank plays a crucial role in the electoral fortunes of parties.
Sources said the BJP wants to blunt minorities' aversion towards it by reaching out to them through various measures and campaigns. This would form a key strategy of the BJP to take on
Samajwadi Party
which has strong backing of Muslim voters.
BJP has also been reaching out to Pasmandas (backward Muslims) after PM Narendra Modi pitched for escalating steps to wheel out welfare schemes to the community. The BJP had stepped up its minority outreach, specially ahead of the byelections in Rampur and Mainpuri last year. It won Rampur but lost Mainpuri amid reports of sharp consolidation of Muslims behind SP.