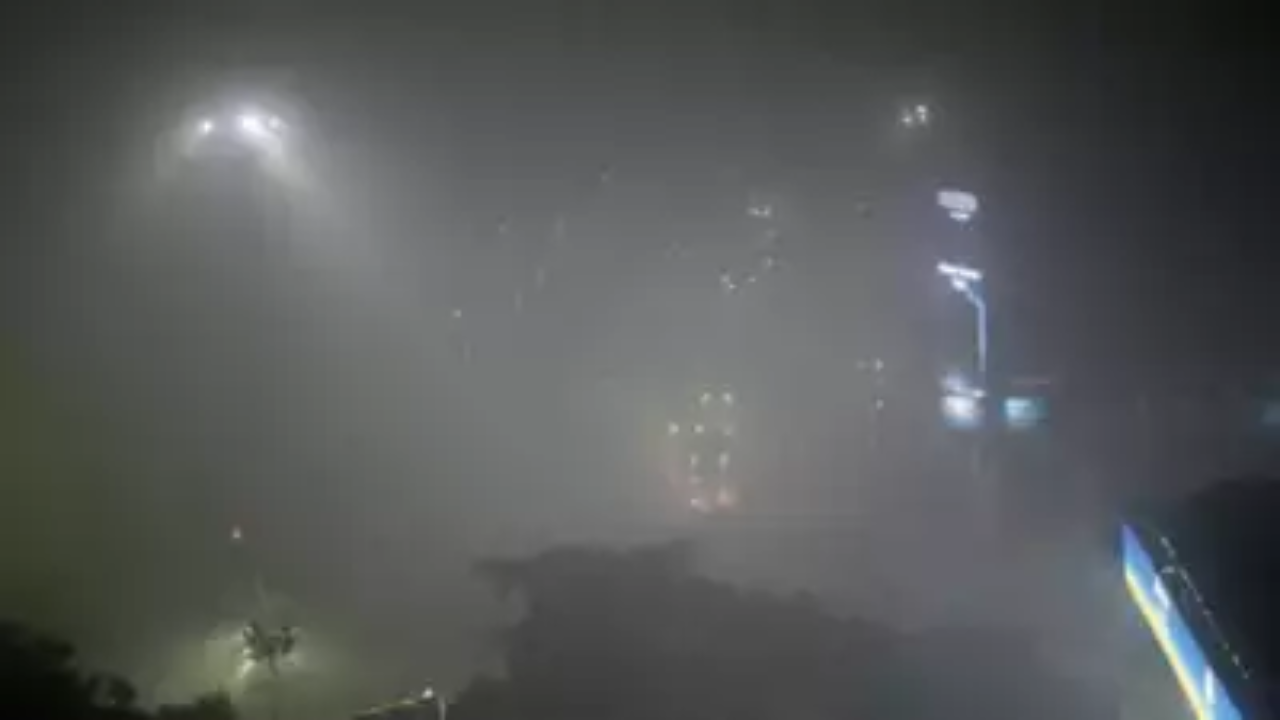 LUCKNOW: The severe cold conditions would abate in most parts of the state on Thursday, with the IMD on Wednesday predicting a rise in temperatures by a couple of degrees in the next 24 hours.
According to IMD, weather conditions are changing because of a western disturbance (WD) that hit western
Himalayas
on Tuesday night and would remain active till Sunday. The WD is causing rains and snow in the hill states. It has also cut off the flow of icy winds from the mountains towards the plains.
As a result, temperatures rose by 2-3 degrees in most parts of the state on Wednesday, although they were still below normal. The mercury levels would increase further by 1-2 degrees on Thursday and remain stable till Sunday before dropping gradually by 3-4 degrees from Monday onwards after the WD fizzles out.
Dense fog and severe cold day conditions experienced on Tuesday are expected to continue till Wednesday afternoon, but weather will start taking a turn from the evening due to change in the wind pattern.
Visibility was below 50 metres during the morning hours on Tuesday. Situation improved gradually, giving way to sunshine in the afternoon, but severe cold day conditions continued as the maximum temperature was 14.7 degrees Celsius, 6.6 units below normal.
However, there was some improvement in the minimum temperature, which increased from 4.5 degrees Celsius on Monday to 6.5 degrees Celsius on Tuesday .
According to the Met department, fog is expected from morning till noon on Wednesday as well and cold day conditions will continue. Maximum and minimum temperatures would be around 16 and 7 degrees Celsius, respectively.
Severe cold conditions were also reported from other parts of the state on Tuesday. Eatwah was the coldest in UP with minimum temperature 2.8 degrees Celsius, followed by Hardoi 4 degrees Celisus, Mirzapur 4.6 degrees Celsius and Muzaffarnagar, Hamirpur, Ayodhya and Barabanki 5.5 degrees Celsius each.
Met officials said that dense fog and intense cold during the daytime is expected in other parts of the state on Wednesday. However, the western disturbance (WD) that hit the Himalayas on Tuesday night will make its impact felt in UP and Lucknow from Wednesday night.
The WD will block the flow of northwesterly icy winds from the snow clad mountains towards the state and the city. This will allow warm easterly wind from the Bay of Bengal to dominate the atmosphere, leading to gradual abatement of cold day and cold wave conditions on Thursday. East UP will witness partly cloudy sky between Thursday and Saturday.