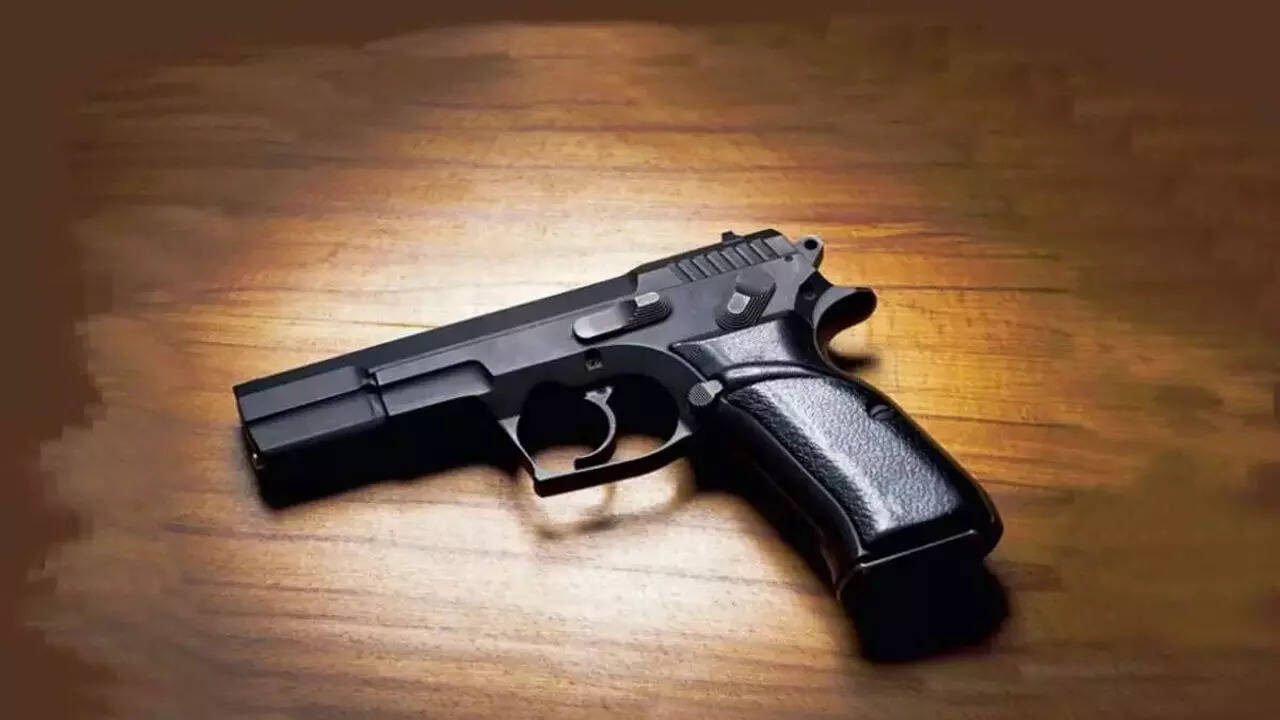 KANPUR: A 35-year-old woman, who had come to attend a wedding of a relative, died after suffering gunshot wounds allegedly during celebratory firing on Wednesday night in Naugawan locality under Narwal police area. The deceased's husband Pankaj Dixit is posted as a steno at the office of District Judge Fatehpur.
As per reports, one Dinesh Dixit of Narval area had fixed his son Ankit's marriage with the daughter of one Sunil Pandey of Harchandkheda Narwal on Wednesday.
Late Wednesday night, Ankit's marriage procession had come from Ahirwan to Jai Narayan guest house at Naugawan in Narwal. Rashmi Dixit wife of Dinesh's relative Pankaj was hit by a bullet following celebratory firing during the 'Jaimal' ceremony. Rashmi was rushed to a private hospital in Chakeri, from where doctors referred her to Lala Lajpat Rai hospital.
Doctors at LLR hospital declared her dead, said Narval police station in-charge Chandrakant Mishra. "It is not yet known who indulged in the firing and under what circumstances the bullet hit the woman. Investigations are on. As the family members have gone to Fatehpur with the body, a police team has been sent to Fatehpur to take the body into its possession for further investigation," said Mishra.