AGRA: Three members of a family spent close to three hours locked inside their house with a leopard in Uttar Pradesh's Aligarh on Saturday.
It all started when a 12-year-old boy was attacked by the leopard in Jawan village while he was on his way to a farm filed with a cow at around 9am. He sustained injuries on his back and shoulder.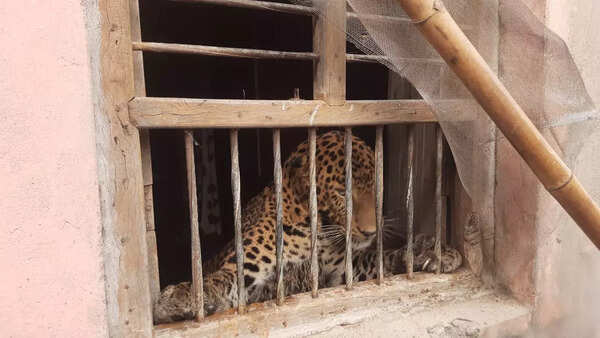 Villagers came to the rescue of the 12-year-old and chased the leopard away. The leopard dashed into a house and one of the villagers quickly locked its main gate from outside.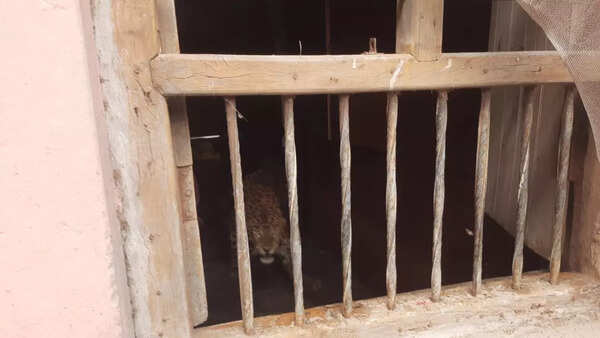 Meanwhile, the three members of the family were rescued by cops and a forest department team. The rescue operation took close to three hours.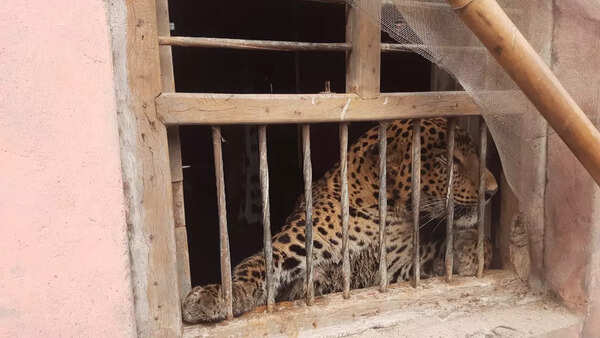 "As soon as the leopard entered the house, I locked the main gate from outside to prevent the escape of the leopard. The residents of the house also locked themselves inside a room. They stayed locked in the same house with the leopard for hours," said Vikas Thakur, the villager who trapped the leopard.
The boy identified as Vishal Kumar had spotted the big cat while he was en route to the farming.
"Frist I thought that it was a dog but he suddenly attacked me I felt pain in my back but I started to run and approached the house," the boy said.
After the incident, panic gripped the village, with residents climbing onto the roof of their houses, and some villagers locking themselves in their rooms.
"We got scared as the leopard was roaming around the house. We had no idea what was going on outside the house. The leopard was growling and people were making noise outside the house," said Prem Murari, the owner of the house.
After getting information about the situation in the village a heavy police force, Nagar Panchayat officials, and several teams from the forest department rushed to the spot and launched a rescue operation, and managed to rescue all family members.
Jawan nagar panchayat executive officer Raj Kumar said," We have rescued the family members, and efforts to capture the leopard are being made. Because it is a double-story house and the leopard is roaming around the house therefore rescue operation is taking time but we hope we will capture it in the next couple of hours".