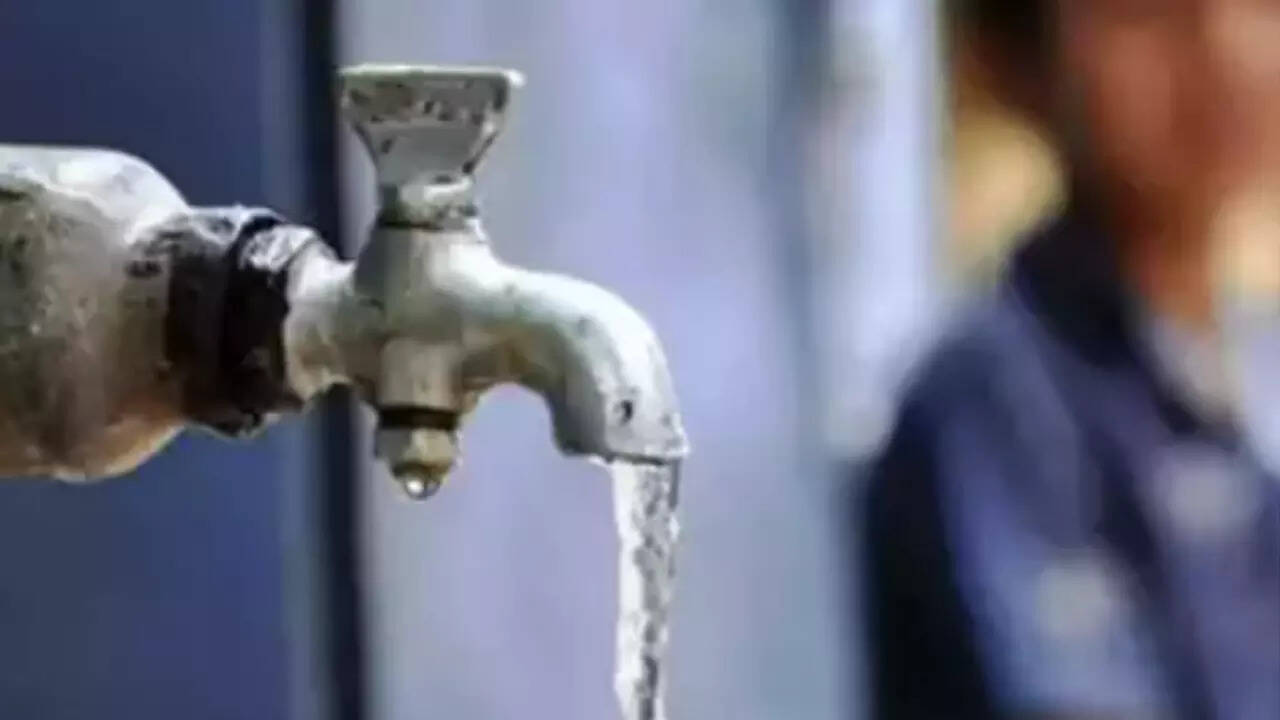 BAREILLY: Five children died and nine others were taken ill in the past two weeks after drinking contaminated water in Saraiyya locality in Mohammadi town of Uttar Pradesh's Kheri district, a health department survey has revealed. A team of health officials, led by additional chief medical officer (CMO) Dr Anil Kumar Gupta, visited the place on Saturday and conducted a door-to-door survey of 472 houses where they found "contaminated drinking water" as the main cause of the deaths.
Dr Gupta said, "A four-year-old, Mohd Azaan, and a 14-month old, Umra Mohammed, had died in the past week. Before that, three other children below 10 years of age had died after displaying diarrhoea-like symptoms."
9 children suffering from fever & infection, under treatment
After carrying out a survey of the area, we found that the tap water pipeline was passing through a sewer and the water was possibly contaminated. We have asked the water board to take samples and ensure pure and hygienic water supply," Dr Gupta said. He added, "So far, no cases of vector-borne diseases like dengue or malaria have been detected in the area but we have sprayed anti-larvae spray in the locality nevertheless."
Umra's father, Noor Mohammed, said, "My daughter fell ill and started vomiting. I thought she was not able to digest food but she died within a few hours after taking medicine from a local clinic. I am told that poor hygienic conditions and contaminated water led to her death. The sanitation workers hardly clean this area and we are not aware how to make a complaint against them." Meanwhile, it was observed that many children less than five years of age were not vaccinated in the area. Thereafter, the officials conducted meetings with elderly members and the clerics of the local mosque in the area to convince people to get their children vaccinated.
Chief medical officer (CMO) of Kheri, Santosh Gupta, said, "We have identified five families where the children had died in the past two weeks. None of them had approached the health department and were treating their children at home. The primary reason behind the deaths was diarrhoea with fever. Sixty-one samples have been tested for various diseases including malaria, dengue, chikungunya and typhoid. All the test results have come out as negative. Fogging has also been done in the area. We have requested locals to approach government health facilities instead of treatment through quacks." The nine children, suffering from fever and infection, are being treated at a primary health centre and as many as 76 children were vaccinated on Saturday, said the officials.