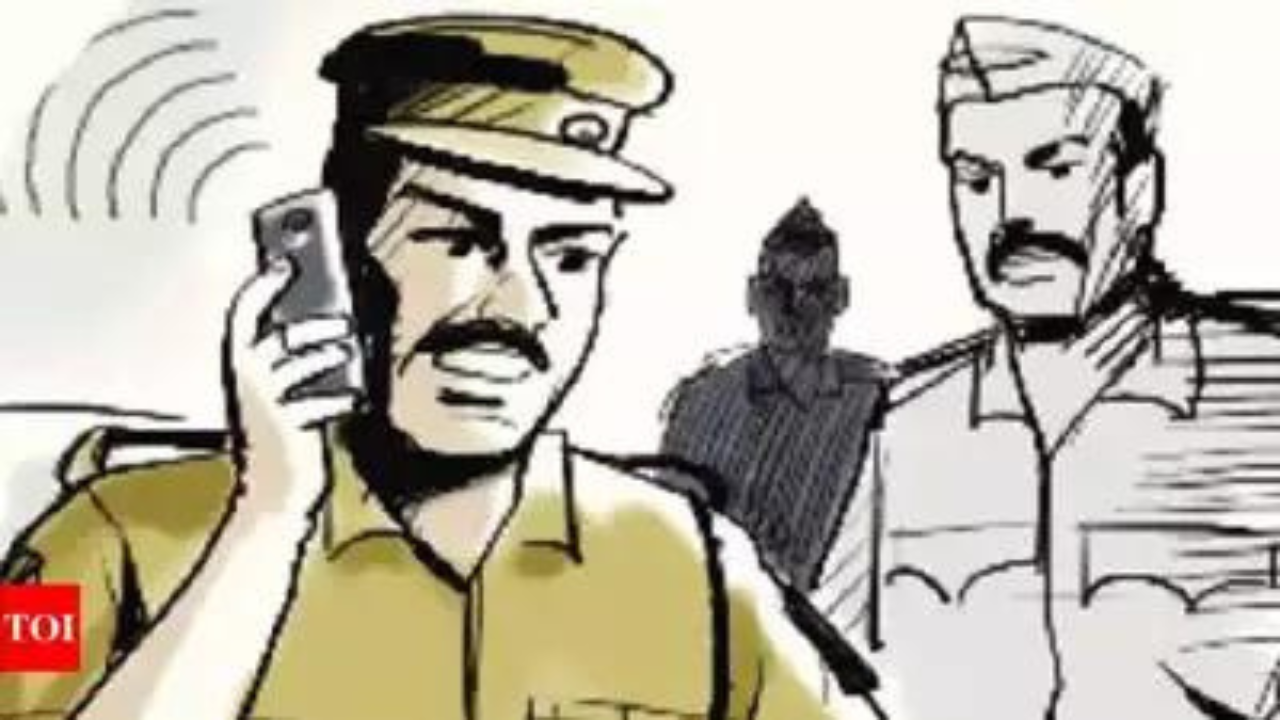 VARANASI: A hardcore criminal from Jharkhand with alleged naxal and his accomplice were arrested near Bagghanala in Chopan area of Sonbhadra district after an exchange of fire late Monday.
Identified as Sushil Kumar, he suffered bullet injuries while a country-made pistol and live cartridges were recovered from their possession. The two had planned to loot a trader in Sasaram, Bihar, after killing him.
Sonbhadra SP Yashvir Singh on Tuesday said: "On getting inputs regarding movement of criminals, Chopan police, special operations group and surveillance branch cordoned of Bagghanala area to carry out a checking drive late Monday night. At around 2am on Tuesday, the police saw two persons coming on a mobike and tried to stop them, but they opened indiscriminate fire on the police team and made a bid to escape."
"In the retaliatory firing by the police, one of the miscreants suffered bullet injuries and fell on the road," said the SP.
"The police team caught both of them. The miscreant who suffered bullet injuries has been identified as Sushil Kumar Ram alias Ritesh alias Nitesh alias Khatre alias Guru of Palamu, Jharkhand while his accomplice Dilip Paswan belongs to Gadhwa, also in Jharkhand. A country-made pistol, live cartridges, a motorcycle and a mobile phone have been recovered from their possession."
The SP said that when the police checked Sushil's criminal history, it was found that he was not only involved in criminal activities but also in naxal attacks. As many as 13 cases of murder, loot and also cases under Unlawful Activities Prevention Act (UAPA) had been lodged against him in Jharkhand districts and also in Sonbhadra. Four cases were also found against Paswan, he said, adding that a cash reward of Rs 25,000 was announced on each of them.
Sushil and his gang members had looted the car of one Tejabuddin Ansari of Jharkhand from Maloghat toll plaza in Sonbhadra on February 3 and had planned to go to Sasaram in Bihar in the same vehicle to kill a trader for looting Rs 50 lakh. The SP said that the looted car was recovered by Sonbhadra police after arresting two criminals on Monday, after which search for Sushil and Dilip had been intensified.
"Following arrest of their accomplices with the looted car, Sushil and Dilip were trying to escape to Jharkhand when they were caught," he said, adding, "While hiding in Sonbhadra and adjoining areas, Sushil had formed a gang which used to loot old cars for targeting traders and loot cash".