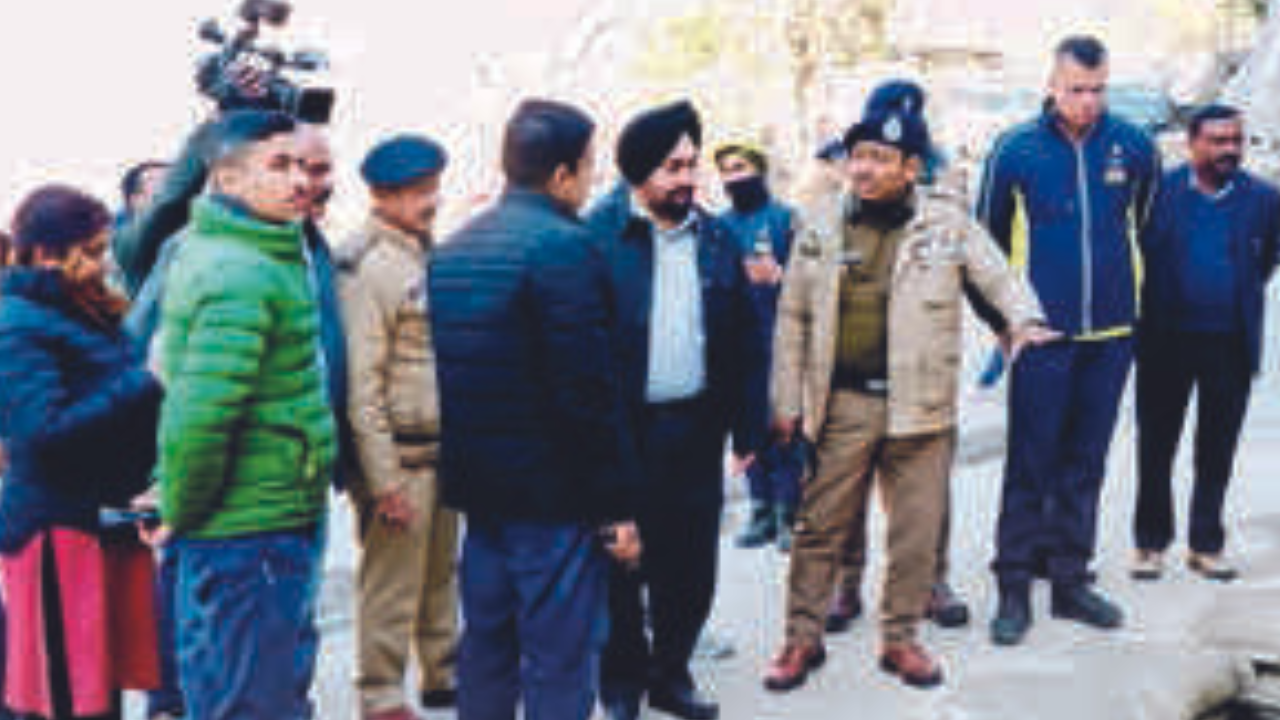 DEHRADUN: Amid the ongoing process of assessing damage and evacuating people from unsafe homes in Joshimath, the state police department has decided to deploy additional force in the affected areas to prevent possible theft in homes from where the residents are being shifted to safer places.
The development came a day after a visit by director general of police (DGP) Ashok Kumar and chief secretary SS Sandhu to Joshimath on Sunday. V Murugesan, additional director general of police (law & order), speaking on the move, said that police would deploy a company (around 120 personnel) of Provincial Armed Constabulary (PAC) in the area where the houses are damaged.
"The decision has been taken due to the fear of theft in the damaged houses as residents are moving to safer places during the night due to the ongoing sinking of Joshimath. We don't want law and order to be disturbed there and the PAC company will ensure the same," said Murugesan.
Meanwhile, DGP Kumar, informing about the other steps taken by the police, said that the presence of cops on ground in Joshimath has already been increased. "There were 40 personnel in the Joshimath police station which has now been increased to about 100 in the last few days. Similarly, there were 16 personnel of SDRF (State Disaster Response Force) but after the recent development, additional 70 personnel have been sent there," said Kumar.