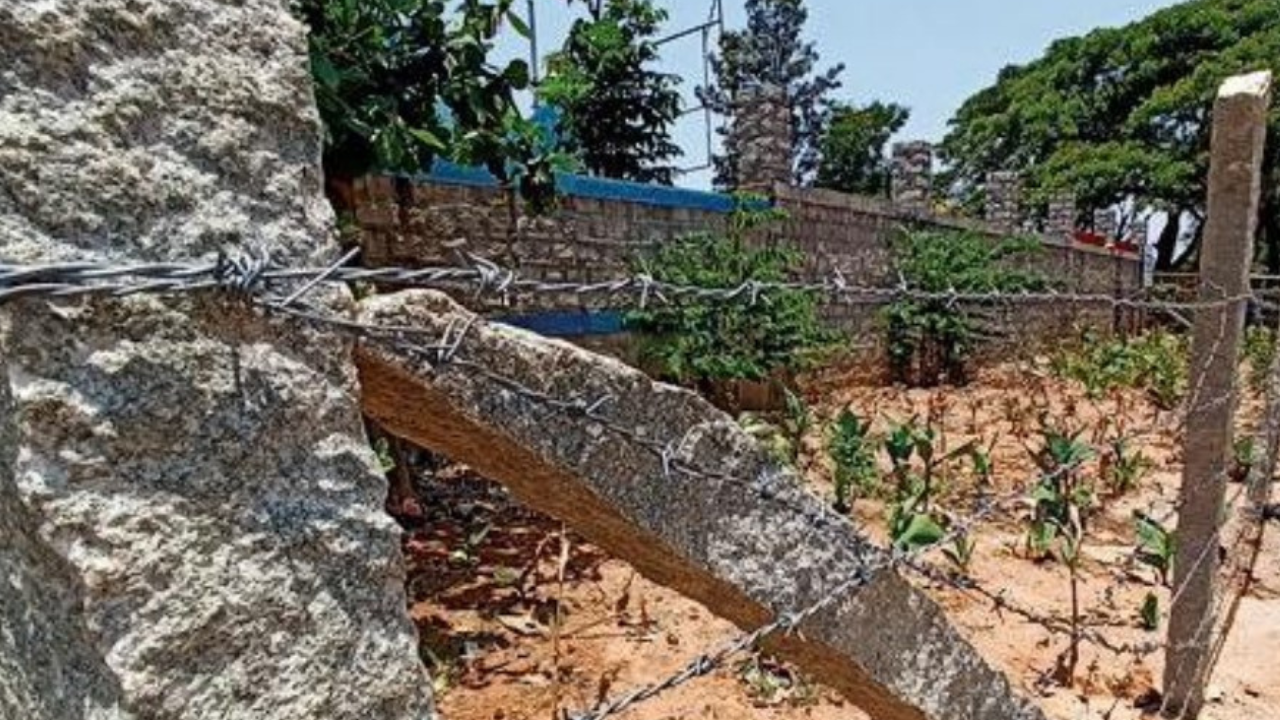 PILIBHIT: After recurring instances of animal-deaths due to electrocution from illegal power fences, the practice has proven fatal for human beings, too, with the recent death of a 40-year-old man at Lakhimpur Kheri district.
The victim was killed after he came in contact with an electrified farm fence used to keep away stray wild animals such as elephants and big cats near Mohammadi forest range in Maheshpur area of Lakhimpur Kheri district on Saturday. The victim was employed as a guard at the farm when the incident took place. His electrocuted body, found by locals, was sent for autopsy. Divisional forest officer (DFO) of south Kheri forest division, Sanjay Biswal, said, "A probe has been ordered in the matter and strict legal action will be taken against the farm owner."
According to the SHO of Mohammadi police station, Ambar Singh, the victim has been identified as Amar Singh of village Ayodhya Nagar, which falls under the jurisdiction of Hyderabad police station. The farm owner, Sudarshan Pandey, had given his land for contract farming to Kashmir Singh, a resident of village Shivpuri, who had set
up
the electric fencing to ward off the wild animals. "During the probe, the contract farmer said that a herd of elephants from Nepal had been staying in Mohammadi range since October 2022. He said he put up the electrified fence to keep the wild jumbos away from damaging the crops", said the SHO. "While fences powered with direct current (DC) energiser leaves mild intermittent shock to scare animals, farm owners often resort to using alternative current (AC) which leads to electrocution. Using AC-powered fences is illegal under the Wildlife Protection Act," said DFO Biswal.
Notably, a five-year-old adult male tiger had died of electrocution in an agricultural field in Bhikampur village near Mohammadi forest range on March 1, 2021. During the investigation, it was found that the poachers had laid electric wires in the field to kill the wild animals.