LUCKNOW/VARANASI: Amid the reports of Vande Bharat Express being attacked with stones in Bihar and West Bengal, a group of youths pelted stones and damaged 14 window-panes of two Kolkata-bound Rajdhani Express just for SnapChat reels in Uttar Pradesh.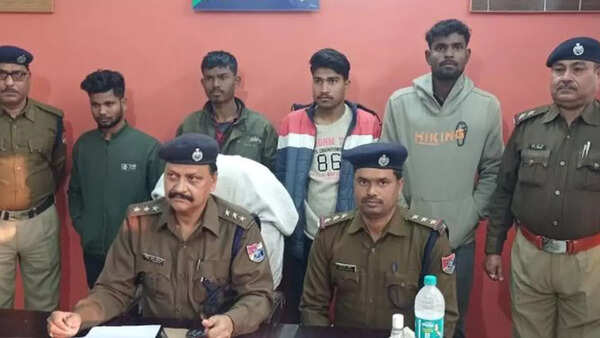 On Monday, the Railway Protection Force (RPF) of Prayagraj division apprehended four men based on footage of CCTV cameras, which captured their act.
The accused were identified as Aakash Chauhan (18), Shiva Guar (18), Abhay Chauhan (20) and Ganesh Chauhan (20).
The fifth accused was identified as Santosh Gaur (18).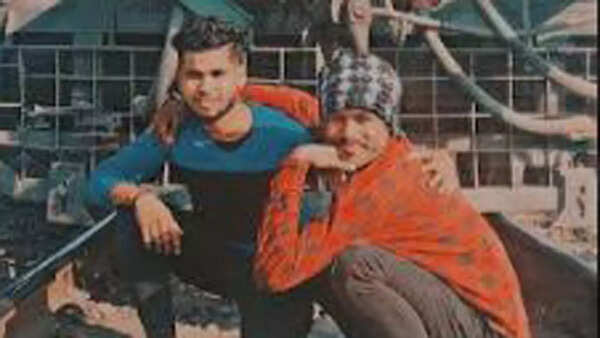 All five accused hail from Bharuhana area of Dehat Kotwali police limits of Mirzapur district.
According to the RPF, on Sunday afternoon at around 3.30pm, the group threw stations at New Delhi-Howrah Rajdhani Express (12302) damaging 12 window-panes in nine coaches, while they damaged two window-panes in two coaches of New Delhi-Sealdah Rajdhani Express (12314).
No passengers were injured.
Speaking to TOI, inspector Avinash Shankar of Naini RPF post, who is handling the charge of RPF Mirzapur SHO, said, "During investigation, we found that accused boys were taking selfies and making SnapChat reels on railway track while lying in front of train which were waiting at the outer of Mirzapur station."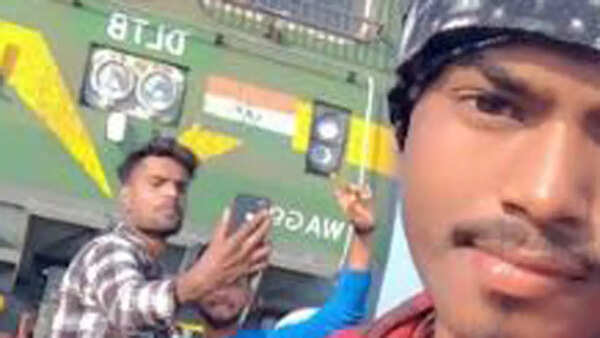 Due to fog, both New Delhi-Howrah Rajdhani Express and New Delhi-Sealdah Rajdhani Express were late and were passing via Mirzapur station slowly at around 3.30pm when the incident happened.
"We have recovered CCTV footage in which the accused youths were caught throwing stones at New Delhi-Howrah Rajdhani Express and New Delhi-Sealdah Rajdhani Express while making reels. Soon, the fifth accused too will be arrested soon," added Shankar.
All the five accused were booked under the Railway Act secttions 153 and 147.