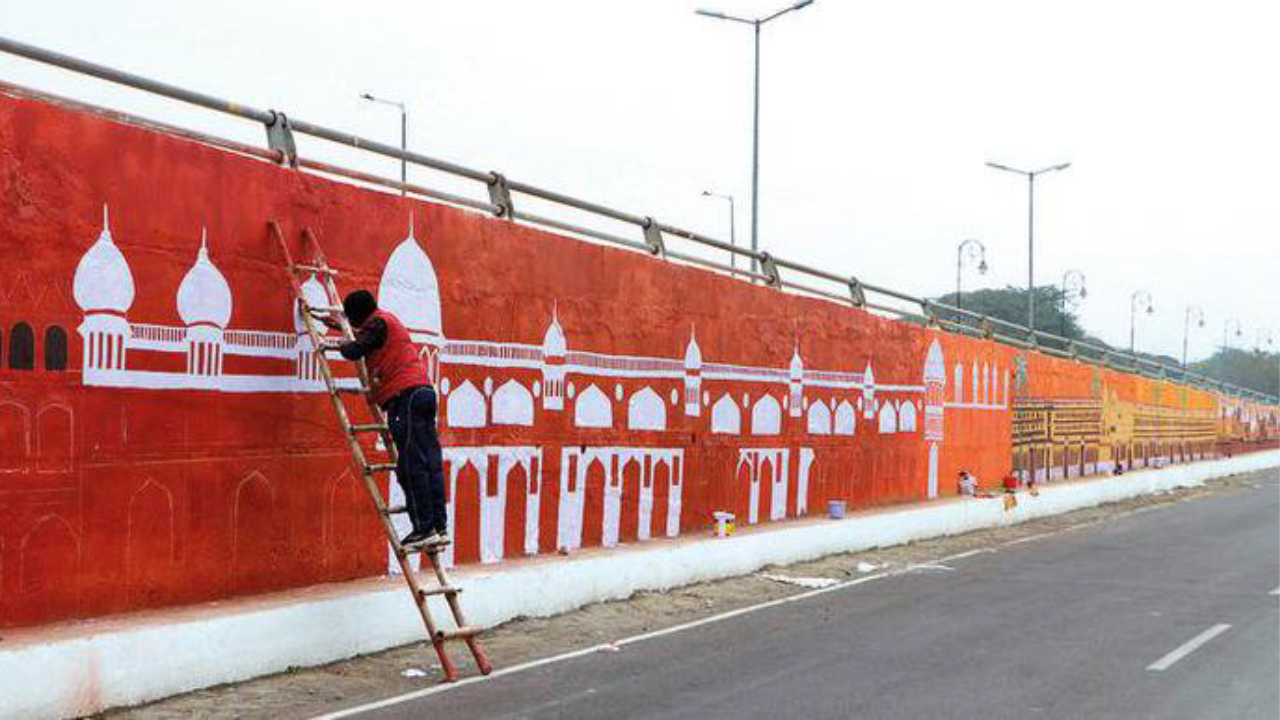 LUCKNOW: Moving forward with its plan to beautify the city ahead of Global Investor's Summit and events related to G20, the district administration will renovate and rename a pond in Vrindavan Yojana on Rae Bareli Road and spruce up the Pipraghat circle.
While Awas Vikas is revitalising the pond in Vrindavan Yojana, LDA has also started work on renovation of Pipraghat circle.
Executive engineer of UP Awas Vikas Sunil Arora said the pond in Vrindavan Yojna is close to the venue of the Global Investors Summit and G20 related events, so it was decided to renovate it, make its boundary and beautify it before the events.
"The work has begun, and we have planned to call guests from foreign countries coming for GIS and G20 related events to plant saplings here. Besides, every plant will be given the name of the planter while the pond will be known as G20 pond," he said.
Chief secretary DS Mishra inspected the pond on Sunday and instructed officials to get the work done soon.
"It will be opened to the public after the G20 summit," he added.
Meanwhile, LDA vice chairman Indramani Tripathi said: "Pipraghat circle is being developed as G20 circle. Repairing of boundary, painting work is already on. Apart from this, we will put lights to make it glow in the night and flags of G20 countries will also be put up there."
Earlier, the administration had directed renaming of the iconic Globe Park and Bandha Road adjacent to Janeshwar Mishra Park. LDA VC also informed that flags of all countries will be displayed at Globe Park and the logo of 'Vasudhaiva Kutumbakam' will also be put up there.