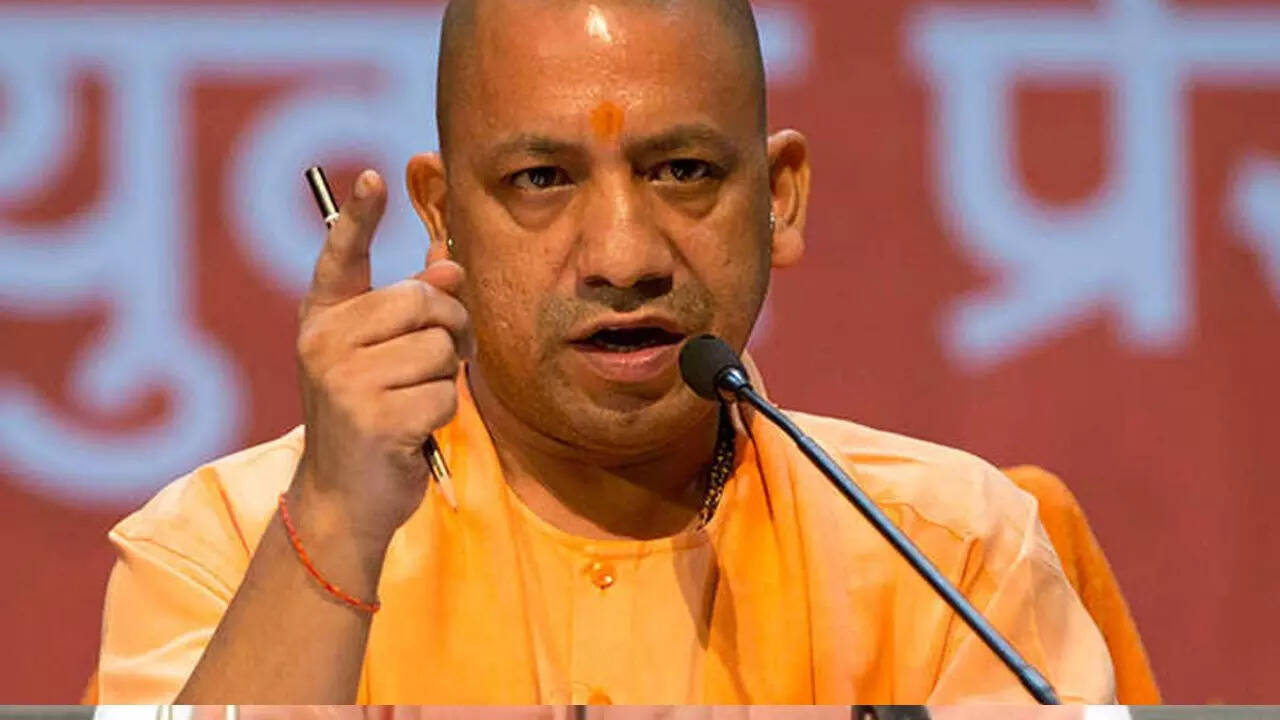 LUCKNOW: Having named exhibition halls at the upcoming Global Investors' Summit venue after prominent rivers of the state, the state government has now named pavilions of GIS-23 after prominent sages of India some of whom scripted and shaped the Sanatan Dharma.
Government official said the move is an effort to ensure that the UP's growth story is a fine balance between tradition and modernity.
For instance, the main pavilion of GIS-23 event has been named after Maharishi Valmiki – who scripted Ramayana.
Also known as the father of classical Sanskrit poetry and referred to as Adikavi, Valmiki exemplifies transformation.
Pandal to see debate on UP manufacturing sector
To note, legends say that before becoming asage, Valmiki was a robber named Ratnakar and even killed people. Upon realization, he became a devout of Lord Rama. Similarly, the first, second, third and fourth pavilions have been named after Maharishi Vyas, Dadhichi, Bhardwaj and Vashishtha. While Maharishi Vyas wrote the epic Mahabharat, Dhadhichi donated his bone for the creation of vajra (weapon), Bharadwaj was one of the Saptarishis (seven sages) who contributed immensely to the Rig Veda and Maharishi Vashishtha was the teacher of Lord Ram.
The pandal named after Maharishi Vyas would be used to hold discussions on the rise and potential of UP's manufacturing sector. Similarly, the pandal after Dadhichi would serve as the platform for deliberations on whi- te goods manufacturing. Tourism sector related discussions would be held in the Maharishi Bharadwaj pandal and topics like renewable energy, food processing, ODOP, defence corridor would take place at Vashishtha pandal. Earlier, halls at the GIS venue were named after prominent rivers of the state.
Officials said the GIS would be inaugurated by Prime Minister Narendra Modi on February 10 in the presence of President of Mauritius Prithviraj Singh. They added that corporate sector biggi- es are likely to attend the summit that is aimed to attracting an investment of over Rs 10 lakh crore. The list includes CMD Reliance Industries Mukesh Ambani, CMD Adani Group Gautam Adani, chairman Aditya Birla Group Kumar Mangalam Birla, chairman Tata Sons NChandrasekaran, chairman Mahindra Group Anand Mahindra, chairman Bajaj Finserv Sanjeev Bajaj, chairperson HCL Technologi- es Roshni Nadar among others.