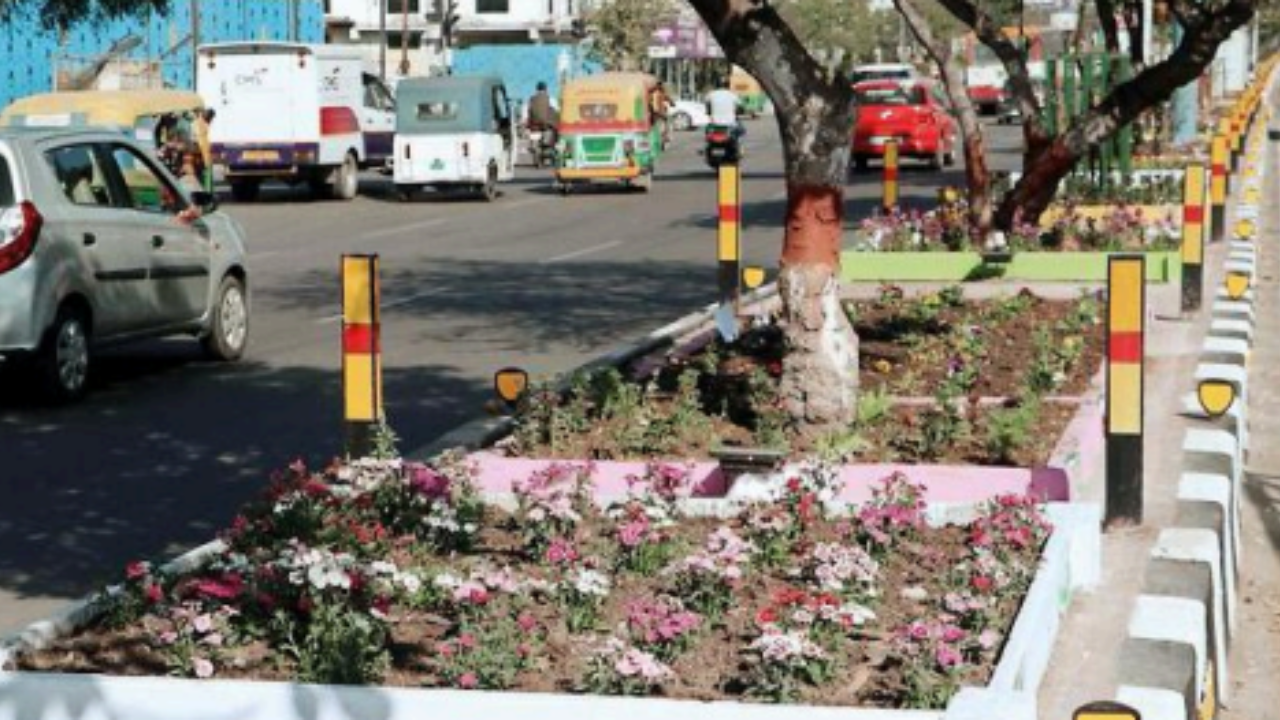 By: Himanshu Singh
LUCKNOW: With all dividers and pathways leading to the venues bedecked with over nine lakh seasonal flowering and decorative plants, a 'valley of flowers' will greet delegates participating in Global Investors Summit and G20 events in the city.
As many as 25 different varieties of plants, including exotic ones, worth Rs 10 crore, have been planted by Lucknow Development Authority (LDA) and Lucknow Municipal Corporation (LMC) to leave a lasting impression on the guests.
The varieties of plants include Poinsettia, Bougainvillea, Dianthus, Petunia, Variegated Hibiscus, Marigold, Penji, Schizanthus, Sunflower, Dahlia, Rose, Golden Cyprus and Salvia. These plants have been bought from nurseries from across the country, including Bareilly, Pune and Nainital.
The pavements have been turned into flower beds. Besides, dividers have been decorated with plants on coconut-shaped flower pots. Vertical gardens have also been put up in major crossings. While LMC has planted over three lakh plants, LDA provided six lakh. Both have spent Rs 5 crore each.
The stretches beautified by LMC include Hazratganj to Bada Imambara, CM residence to 1090 crossing, Samtamulak crossing to Indira Gandhi Pratishthan and roads in and around Vrindavan Yojna colony.
LDA has decorated stretches like Chaudhary Charan Singh International Airport to Shaheed Path, G20 road (Bandha road) to Janeshwar Mishra Park and Bhagidari Bhavan to Parivartan Chowk. Municipal commissioner, Inderjit Singh, said, "These will not only present the best pictures of our city before the delegates, but also help to reduce air pollution."
"The plants will be taken care of and changed as per the season to maintain the beautification permanently. For the purpose, we have also decided to develop nurseries dedicated for beautification of the city," said Singh
Assistant Horticulture officer, LDA, Mohammad Imran, said that altogether around 18,000 square feet of the vertical garden have been built in major crossings and around 50,000 square feet of carpet grass has been laid in various parts of the city to welcome the participants of the events.