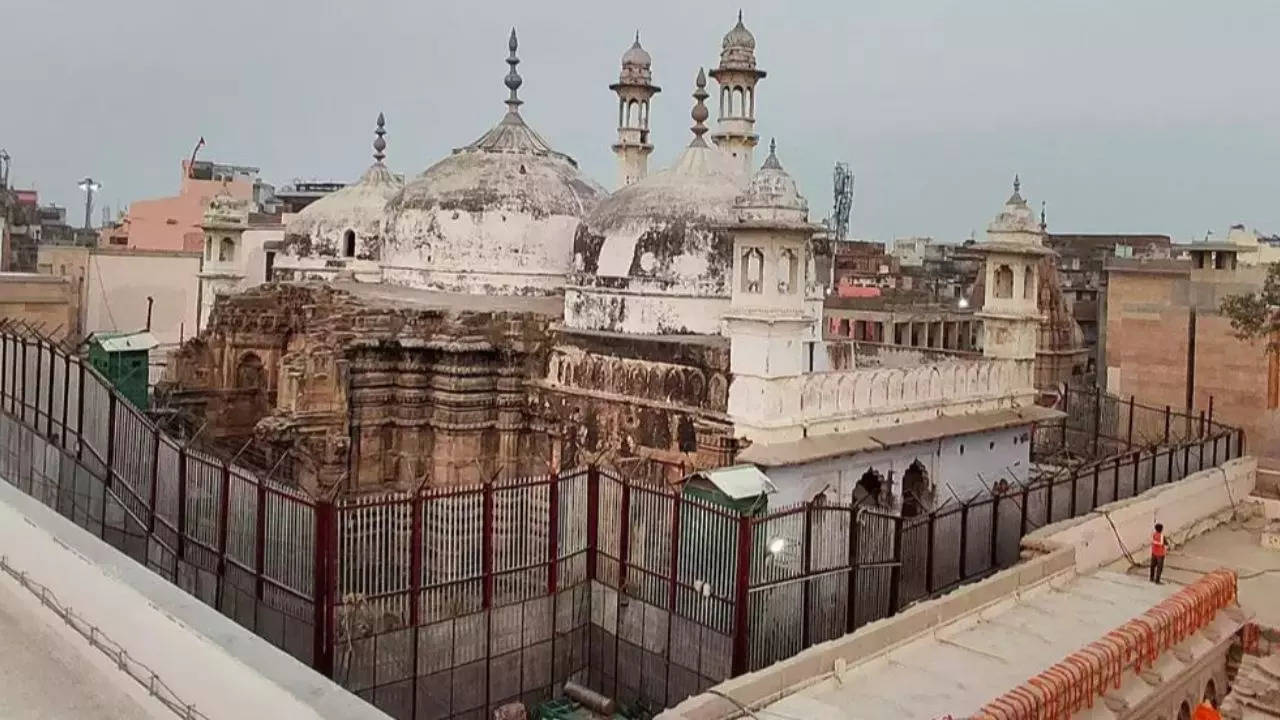 VARANASI: The lawyers representing Shankaracharya Swami Avimukteshwaranand Saraswati on Monday raised serious objections to the delay being caused by the defendants in filing their reply in Suit No 925/2022 in which the seer has sought worshipping of the purported "Shivling", found during the court-mandated survey on the Gyanvapi mosque premises.
The hearing in the court of civil judge senior division, Ashwini Kumar, will continue on Tuesday.
Seer's advocate Ramesh Upadhyaya said, "We informed the court that five months have already been spent but the defendants, including the state government, commissioner of police and Anjuman Intezamia Masajid (Gyanvapi mosque management committee) have not submitted their reply against our plea seeking regular worship of the 'Shivling' found in the Gyanvapi mosque as worshipping can't be delayed after appearance of deity."
"We appealed to the court that till the defendants file their reply, we should be permitted to begin regular worship," said Upadhyaya, mentioning that his team strongly opposed the demand of AIM seeking more time to file reply.
After the discovery of the purported 'Shivling' in the ablution pond of Gyanvapi mosque on May 16, 2022, Swami Avimukteshwaranand had claimed that the "Shivling" was of God Adi Visheshwara, which cannot be left without daily worship. In his suit, he sought regular worshipping of the "Shivling", mentioning that it is the right of the deity, which is a living entity, to get worshipped every day.