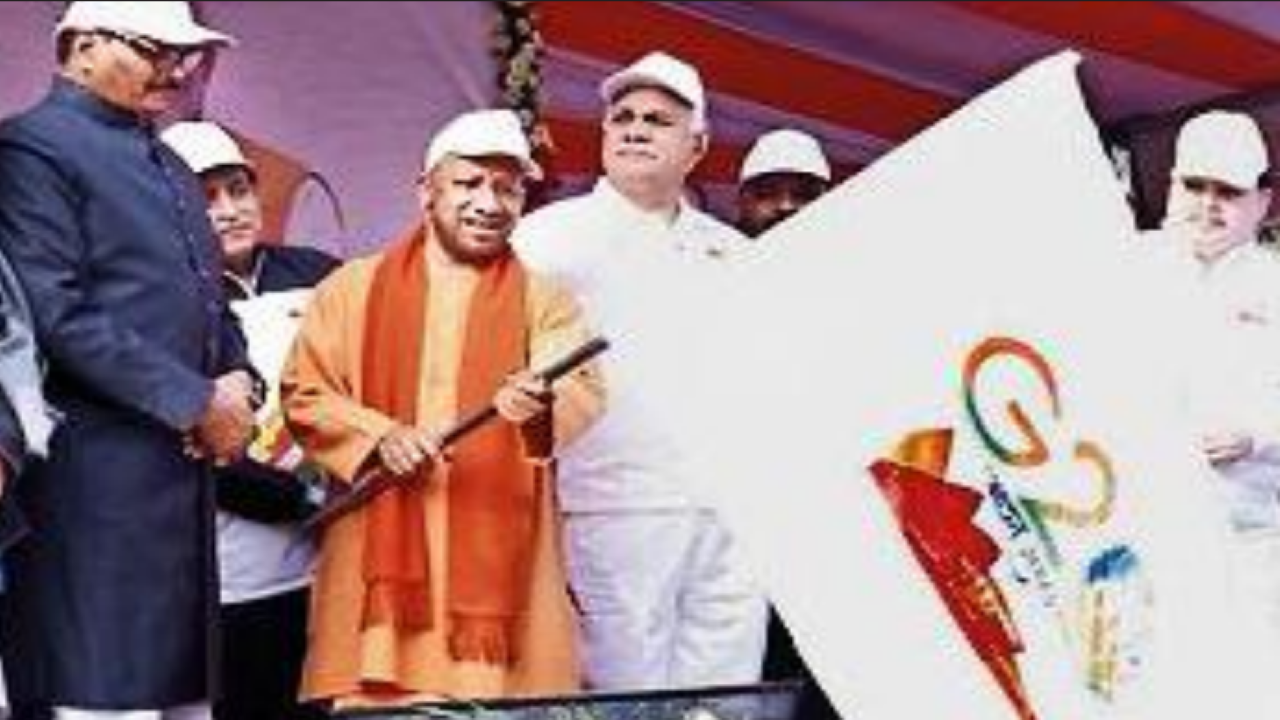 LUCKNOW: CM Yogi Adityanath on Saturday flagged off the 'Run for G20 Walkathon' that started simultaneously in Lucknow, Agra, Varanasi and Gautam Buddha Nagar, the four UP cities where G20 events are scheduled between February and August.
He said the opportunity for India to lead G20 was an acceptance by the world that in "in this era of global crisis, India and PM
Narendra Modi
are the only leaders that can rescue and revive the world". He said hosting of 11 G20 events in UP was a great chance to promote UP's image, culture and food.
Chief Minister Yogi Adityanath on Saturday said the state government was organising a slew of programmes to promote G20 events scheduled to be held in 4 UP cities and the 'Run for G20' walkathon was part of the initiative.
Sportspersons, NCC cadets, NSS volunteers, civil defence, sports teachers of Basic Shiksha Parishad, Nehru Yuva Kendra and Prantiya Raksha Dal jawans, NDRF and PAC band members participated in the walkathon. "As the country celebrates Azadi ka Amrit Mahotsav, we can see ourselves making great achievements.
Today the world is looking towards India with enthusiasm. Keeping in mind the spirit of One Earth, One Family, One Future, an opportunity has arisen for UP to put the teachings of Indian gurus into practice," the CM said, adding that "India has never believed in the thought that something is mine and something is yours.
Rather, we always believe that the world is one big family." He added that representatives from 20 major countries and nine friendly nations would be attending the events for which the state needs to set an excellent example of 'Atithi Devo Bhava'. "I thank PM Modi for choosing four cities of
Uttar Pradesh
and I thank you all for participating in the walkathon.
I offer my best wishes for all the G20 events," said Yogi. The CM said these 20 nations hold 60% of the world's population, 75% trade and 85% gross domestic product.
In addition to this, 90% of the world's research and patents come from these nations. The CM also laid the foundation stone of a G20 multipurpose sports hall at KD Singh Babu Stadium that will be built at a cost of Rs 5.19 crore. On the occasion, Deputy CM Brajesh Pathak handed over the flag bearing the G20 logo to the CM.