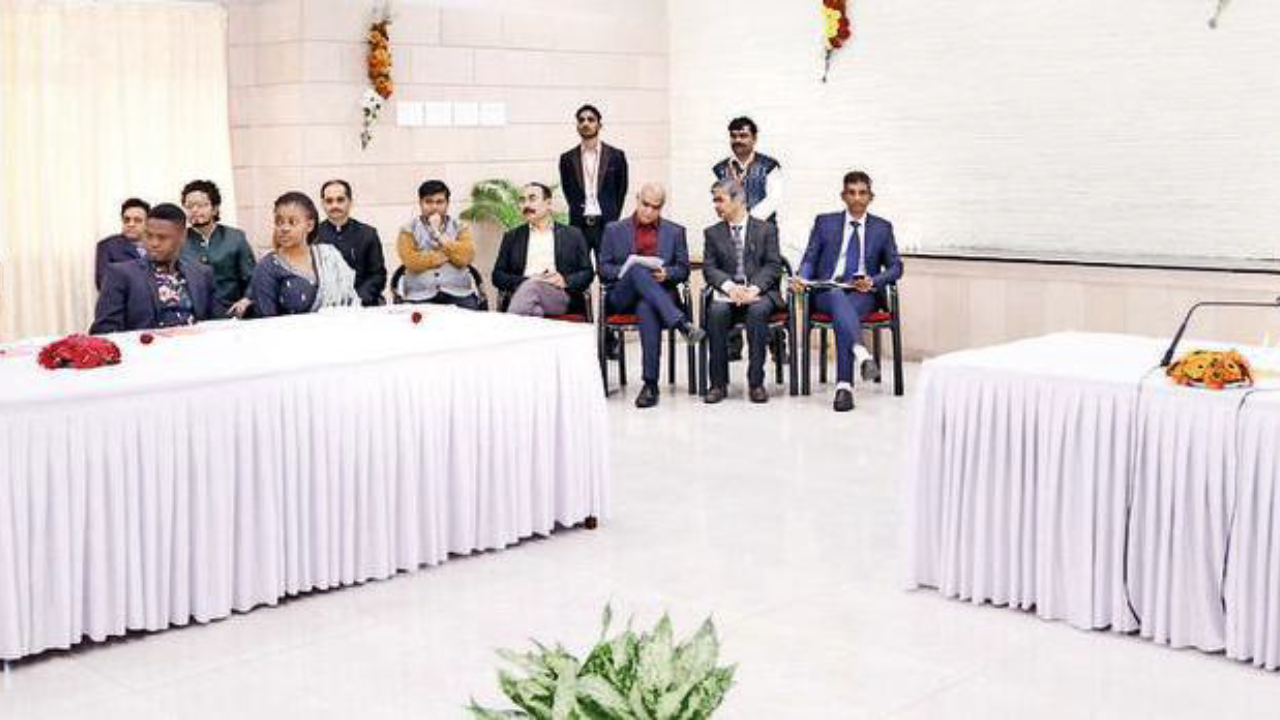 LUCKNOW: Chief Minister Yogi Adityanath on Sunday said that India, which was celebrating the 75th year of independence, happened to be the "mother of democracy" since ancient times. "All countries are working together with India's ancient motto of 'Vasudhaiva Kutumbakam', so naturally they have adopted democracy in some form or the other. This can provide a new source of inspiration to the world," Yogi said. Insisting that UP represented the spiritual and cultural system of India, he pointed out that the state with its 11% cultivable land, produced 20% of India's total food grains.
The state is number one in sugarcane production, in vegetable and milk production as well as in other important food grains, he said. He stressed that the work done in the field of infrastructure has instilled a new confidence in Uttar Pradesh as well as in the entire country. Speaking to representatives from Japan, Yogi said that memories of Japan were linked to India and the two countries shared cultural relations. He underlined how lord Buddha attained 'Mahaparinirvana' in UP. Yogi said that former Japanese PM
Shinzo Abe
took forward the India-Japan Cultural Council. Referring to the relations of India and UP with Indonesia, the CM said that Ramlila of Indonesia is famous in the world. "Every year we invite Indonesia's Ramlila in Ayodhya… Ramlila from Indonesia fascinates the people of entire Uttar Pradesh," he said.
Terming the presidency of G-20 a matter of great pride, Yogi said that the occasion would allow India and PM
Narendra Modi
an opportunity to get associated with major democracies of the world. He said that the young leaders will take forward the spirit of democracy. He said that the government was also working to protect the interests of every citizen by adopting democratic values. India has been hosting the 7th batch of young leaders from January 22 to 31, 2023, as a new initiative called the New Democracy Network. The event has been planned by the Indian Council for Cultural Relations (ICCR) and the Ministry of External Affairs. Under this, young emerging leaders from global fora are visiting India to have a comprehensive overview of India's democratic traditions, its cultural heritage, its developmental initiatives and Indian democratic traditions at Union and state level.