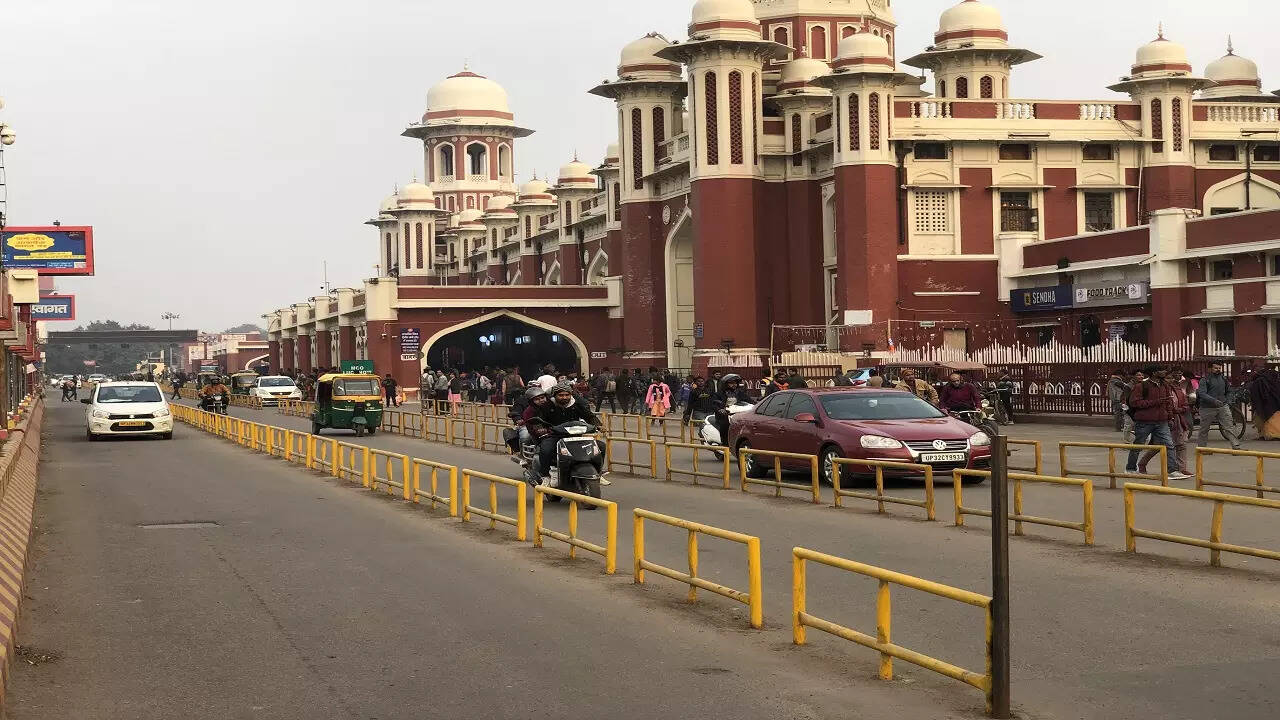 LUCKNOW: The Northern Railway on Tuesday evening conducted a full-fledged trial of the newly-introduced integrated smart parking before the launch of the service at Lucknow's Charbagh railway station, which is scheduled for next week.
The facility is expected to not only streamline entry and exit of vehicles to decongest the railway station's circulating area, but it will also solve the problem of poor parking management.
According to railways, four lanes have been created, including through movement in which vehicles will pick and drop passengers, one lane is dedicated for commercial vehicles, one lane is for private vehicles lane and the fourth one is for pedestrians.
There are three pickup and drop points including one for VIPs to accommodate a cavalcade of eight to nine vehicles. With 38 CCTV cameras, the parking facility will be under digital surveillance round the clock. Further, there would be a total four entry and exit points for vehicles.
"As soon as the vehicle enters the station circulating area, a receipt will be generated automatically by the boom barriers embedded with cameras. When the vehicle approaches the exit, the vehicle owner will be charged based on the time spent in the station's circulating area. For an initial 10 minutes entry is free, but on the 11th minute charges will be applicable," said Lucknow division of NR zone.
For grievances related to parking or automatic generated receipts, the vehicle owners can contact station director Ashish Singh whose office is at platform number one. In case he is not available after duty hours, the vehicle owner can reach the deputy station superintendent.
Soon, the station director's office will issue contact numbers for the general masses to register their complaints regarding the parking facility.