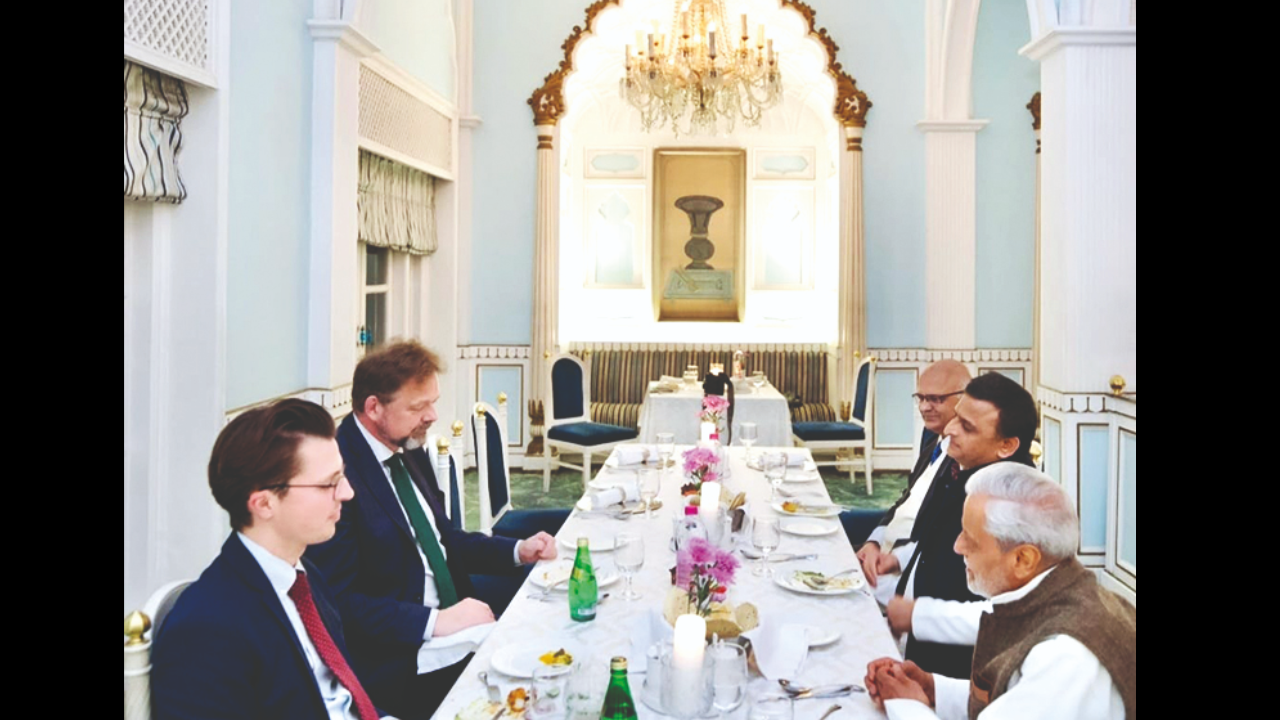 Lucknow: Describing the BJP government's Global Investors Summit-2023 as a "mirage" to mislead the people of the state ahead of the 2024
Lok Sabha
elections,
Samajwadi Party
chief
Akhilesh Yadav
on Monday said that after the government failed to lure investors from abroad, it is organizing roadshows in different states which is unlikely to yield any positive result.
"A number of investor summits have been organised by the government in the past. Now, invitations have been sent out to industrialists abroad in the name of Global Investors Summit. But having failed to get any assurance of any substantial investment, the government is now looking for investors in different states and districts of UP. However, everything will be back to square one in the end," Akhilesh said.
He said the state government was spending money on decorating the state and the city to impress the investors but eventually the exercise would cost the state dear.
Akhilesh attacked the BJP for stalling projects like JP centre claiming that if completed, it could have been showcased by the government to impress the investors. He said the law and order situation was in a shambles and would deter industrialists from investing in UP. He said the traffic in Lucknow in particular and the entire state in general was in poor shape and investors visiting Lucknow would get a taste of it.