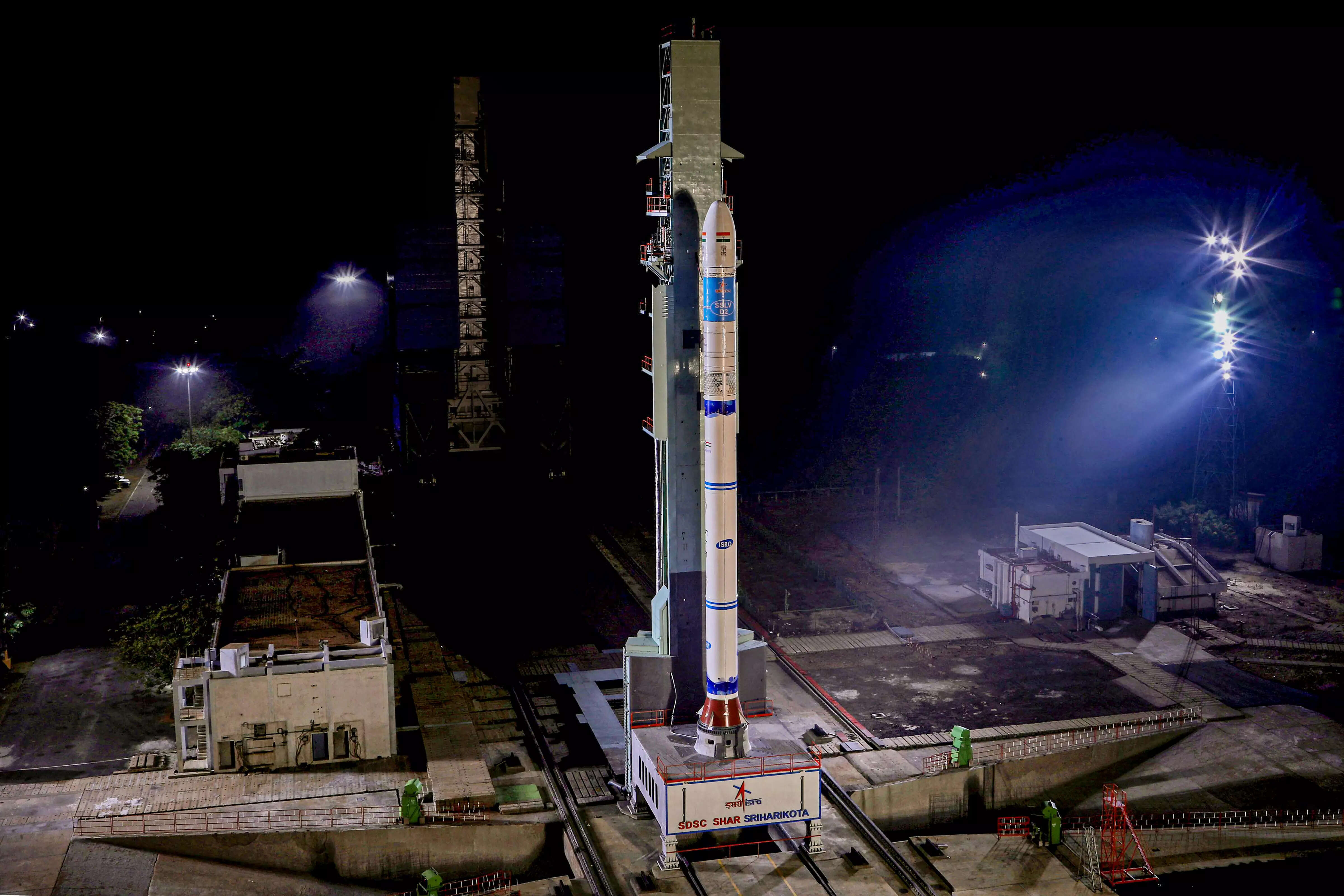 TIRUPATI: The second edition of Small Satellite Launch Vehicle, SSLV-D2, is all set to take off from the first launch pad of Satish Dhawan space centre at Sriharikota (SDSC-SHAR) in Tirupati district of Andhra Pradesh at 0918 hrs on Friday.
The mission intends to inject EOS-07, Janus-1 and AzaadiSAT–2 satellites into a circular orbit, 450 km above the Earth.
The advantages of the SSLV are its low cost model, low turnaround time, flexibility in accommodating multiple satellites, launch-on-demand feasibility and minimal infrastructure required for launching satellites weighing less than 500 kg.
Corrective steps have been taken after the first version (SSLV-D1) launched on Aug 7 last year turned out to be unsuccessful.
The EOS-07 mission, weighing 156.3 kg, aims to design and develop payload instruments compatible with micro satellite bus and new technologies required for future operational satellites.