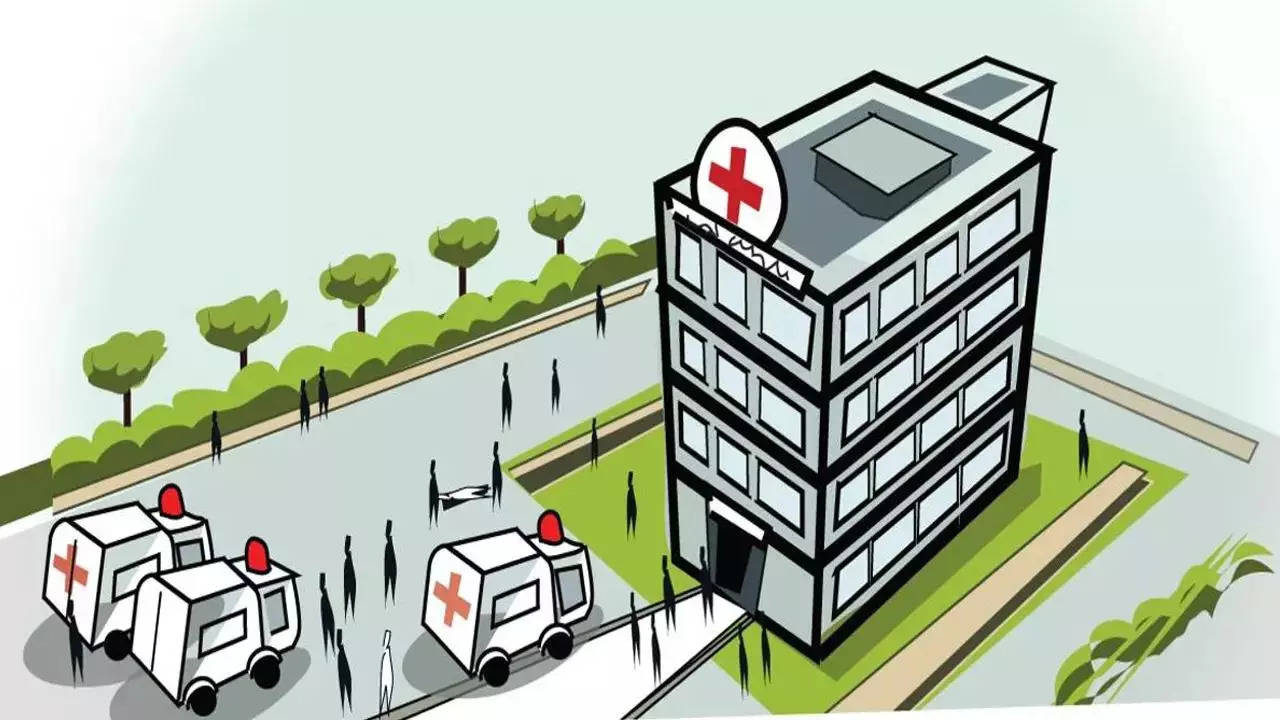 LUCKNOW: It appeared like it was a freefall and suddenly there were rumbles around me. Luckily, a beam fell just in front of me and saved me from being buried under the debris," said 58-year-old Ranjana Awasthi, who lives at 301 flat of a residential building that collapsed in the city's Hazratganj area.
She was among seven people, including three women and a child, who were brought to the SPM Civil Hospital after the accident. Two injured persons were admitted at KGMU. Those admitted at Civil Hospital include Mustafa Haider (6), Ashley Byrne (70), MY Khan (59), Nasreen (50), Amir Haider (87), Ranjana Awasthi (58). Altogether 15 ambulances were pressed into service after the building collapse was reported. All of them were stable and their condition was being closely monitored. Speaking to TOI, Ranjana said, "I lost everything except my daughter, who survived the fall."
The incident took place around 6.30pm and the SPM Civil Hospital started getting crowded from 8pm onwards, not only from the victims of the accident, but also with people who came in search of their relatives.
"The building owner had contacted all the flat owners to deposit some money for the repair work and my husband went to him to deposit the same. After giving the money, he went to flat 403 to meet his friend and was having tea when the incident happened. I ran as soon as I got the call," said Marion, wife of Ashley, who is admitted to the Civil hospital.