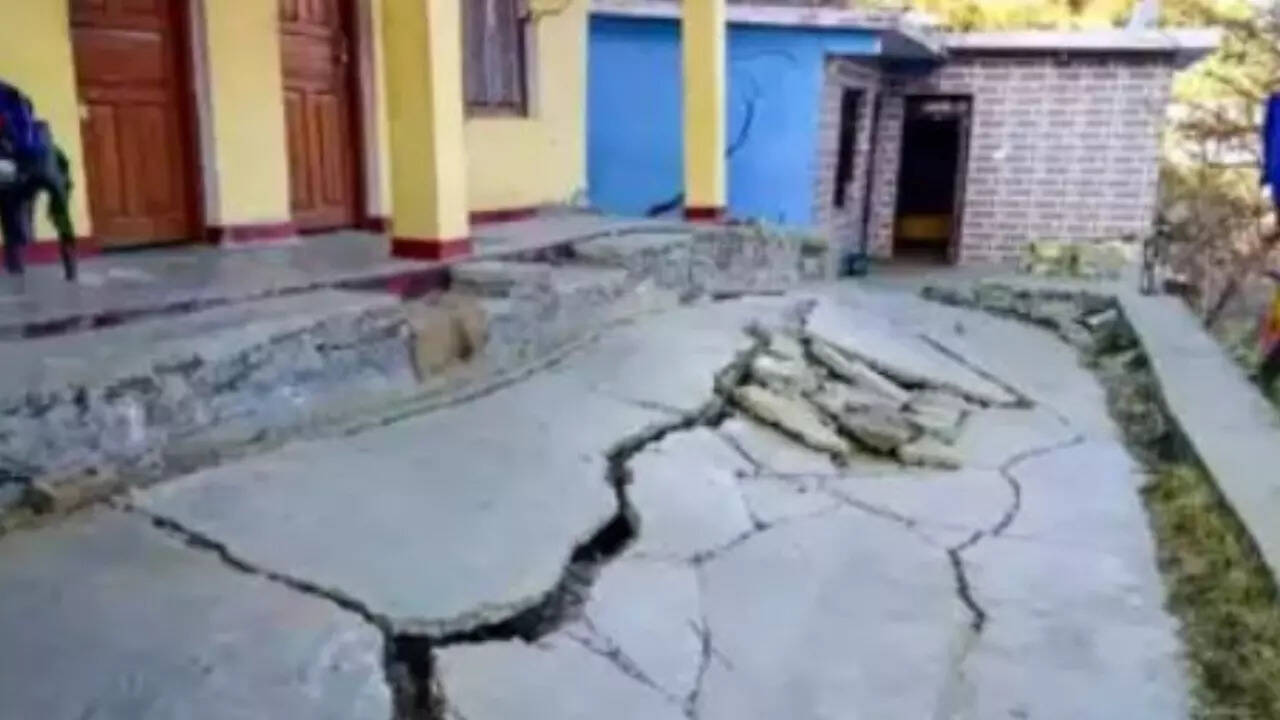 DEHRADUN: An expert team of the Geological Survey of India (GSI), which has been assigned the task of studying possible areas for the rehabilitation of Joshimath residents, has given its nod to four nearby locations — Koti Farm, Pipalkoti, Herb Research and Development Institute (HRDI) land and Dhak village. The survey is on for two other places — Gauchar town and Selang village.
Koti Farm is on revenue land and around 12 km from Joshimath. A route to Auli also leads from Koti Farm. The second option is Pipalkoti, roughly 36 km from Joshimath, which has a vast stretch of land. The land owned by HRDI is around 9 km from Joshimath, the closest location.
A major part of the land owned by the institute can be used for relocating the displaced people of Joshimath. The land of Dhaki village is on Malari Road and is 12 km from Joshimath. The land belongs to the revenue department.
Meanwhile, the survey work is underway in Gauchar, around 90 km from Joshimath. Known for the prominent Gauchar mela, the area has a big patch of land that can be used to rehabilitate families that have vacated their houses which were either cracking or were on the verge of collapse. However, the distance from Joshimath could be a major deterrent in relocating the displaced families to Gauchar. Another option is Selang village, situated at a distance of 13 km from the affected areas.
While authorities remained tight-lipped, sources said that with each passing day, the number of houses developing cracks has been rising. It exceeded the 800 mark on Monday. Therefore, authorities are looking at at least six different locations for the rehabilitation process. The survey by GSI, an official involved in the exercise said, was to "ensure that a Joshimath-like situation does not arise at these six locations".
Confirming the development, secretary of Uttarakhand State Disaster Management Authority, Ranjit Kumar Sinha, said, "Though the GSI is yet to give its formal report, it has approved four locations." He added that after the approval from the Centre and the state government, authorities will chalk out the detailed rehabilitation plan.