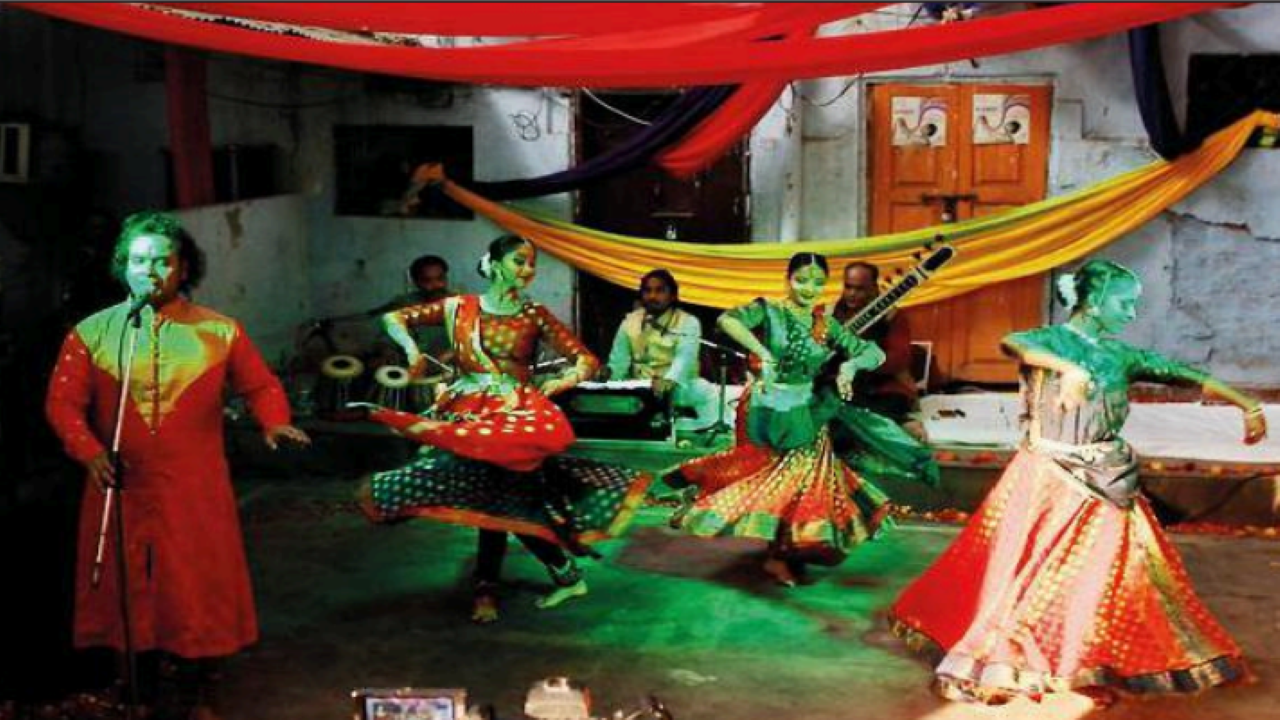 LUCKNOW: Kathak exponent Pandit Anuj Arjun Mishra on Saturday performed in the same Kal Bhairav temple behind Bindadeen ki Deori where Lachhu Maharaj, Acchan Maharaj, Shambhu Maharaj, Birju Maharaj and many others from the Lucknow gharana practised and performed to pay homage to the lord.
The programme — Kathakar — the fourth curtain raiser event of the 14th Sanatkada Lucknow Festival was an attempt by the festival team to bring to life the long forgotten mandir and the dance tradition associated with it, the organisers said.
Kathak has always been an integral part of the rich cultural heritage that Lucknow boasts of. Nawab Wajid Ali Shah, who was a skilled Kathak dancer himself
Pandit Anuj Arjun Mishra is from the Benaras gharana and has been trained under the guidance of his father Pt Arjun Mishra and Pt Birju Maharaj. Neha Singh Mishra, Maitri Chauhan Ankita Chakravarthy, Arti Baghel, Shreya Verma, Srishti Tondon and Vivek Verma also performed on the occasion. The dancers were supported by tabla players Mohammad Arif and Vikas Mishra along with sitarist Naveen Mishra.
The Sanatkada festival will be organized on the theme 'Raqs-o-Mausiqi' (dance and music) from February 3 to 7 this year.