AGRA: For the Murari family, their home turned into a house of horror after three members, two women and a man, spent close to three hours locked with a leopard in their house in UP's Aligarh district.
It all started at around 9am on Sunday when a 12-year-old boy from Jawan village, Vishal Kumar, took his cow to a field for grazing and was attacked by a leopard. The child's cries alerted the villagers who came to his rescue and chased the feline away.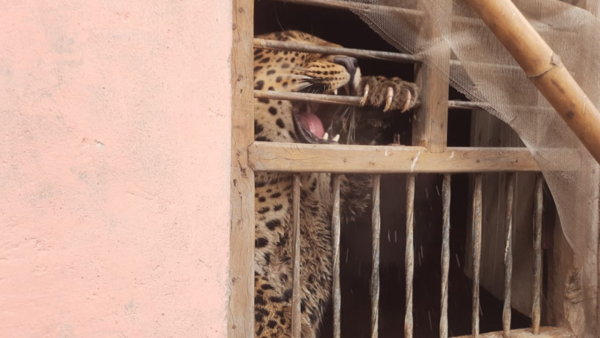 Amidst much chaos and commotion, the big cat dashed into Prem Murari's house and one of the villagers, Vikas Thakur, quickly locked its main gate from outside. Meanwhile, Prem, 46, along with his wife Anita, 40, and sister Devi, 37, who were inside the house at the time locked themselves in the kitchen.
After getting the information, cops and a forest department team rushed to the spot and launched a rescue operation that took close to three hours.