LUCKNOW: Aman Kumar (23), an employee of a private company in Chinhat, did not eat anything throughout the day as he was busy with work. On his way back home, he stopped at a food stall in Hazratganj and had a burger.
After he reached home, he started feeling irritation in his abdomen which later led to frequent vomiting and diarrhoea. His family took him to the hospital where doctors diagnosed him with typhoid.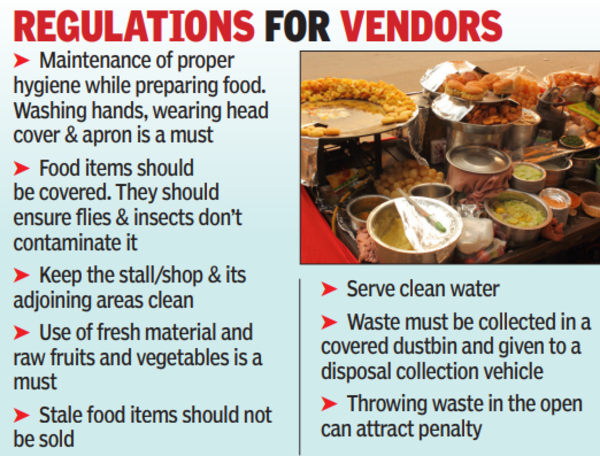 "I didn't know that eating a burger would lead to typhoid and leave me bed-ridden for days," said Aman.
Like Aman, many people are suffering from typhoid, diarrhoea and other waterborne diseases, according to officials at Balrampur Hospital, SPM Civil Hospital, and BRD Hospital. As many as 50-60 patients of typhoid and other water-borne diseases are reporting at city hospitals daily. Usually, the number used to be less than 30 in this season.
TIMES VIEW
Pathogens causing infectious disease flourish during the monsoon and post-monsoon seasons. Rather than reacting after the outbreak of the disease, LMC should carry out preventive measures and awareness campaigns on a regular basis in coordination with FSDA to check sale of unhygienic food.
"Usually, people eat unhygienic food at stalls. Pathogens in the food cause infection in gastric organs. Hence, people should avoid eating stale food," said medical superintendent Dr Manish Shukla. According to officials of the Lucknow Municipal Corporation, there are around 94,000 vendors selling food items. Of these 16,000 are registered with LMC, while 78,000 are registered with Pradhan Mantri Svanidhi Yojana.
A TOI reality check on Monday found that the street food vendors in Charbagh, Naka Hindola, Jiamau, Chowk, Aminabad, Hazratganj, Gautam Budh Marg, Vibhuti Khand, and Balaganj, are selling unhealthy foods.
Most vendors do not cover food items which attract flies and germs. They use water from roadside taps which are also not clean. Residents living nearby said that despite lodging complaints, LMC and Food Safety and Drug Administration (FSDA) have taken no action so far.
Additional municipal commissioner, Abhay Pandey, said: "We have already conducted a drive and about 10,000 street vendors were penalised for not maintaining cleanliness. However, we will talk to FSDA on the issue of those selling street food and will run joint operation to contain such activities."