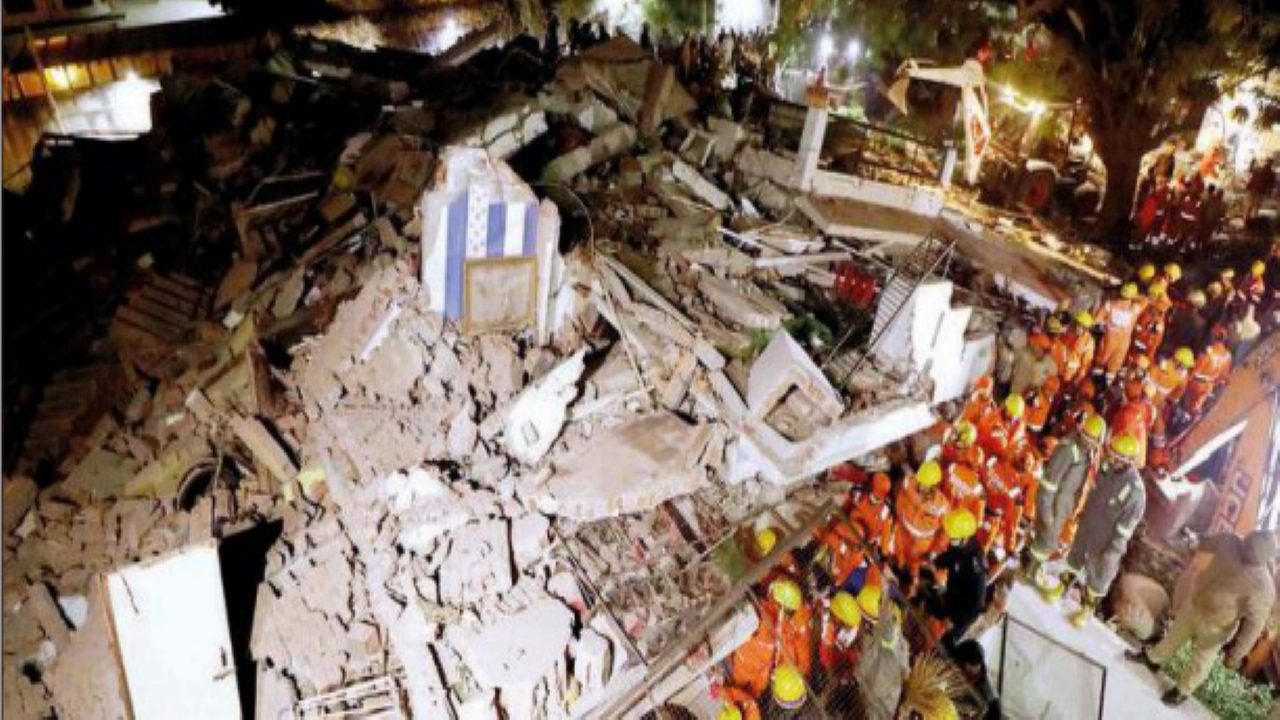 LUCKNOW: Twenty-four hours ago, it was all joy and celebrations for Amir Haider, a Congress leader and father of Samajwadi Party national spokesman Abbas Haider, who had celebrated his 50th wedding anniversary.
On Tuesday afternoon, life turned upside down when the Alaya Apartment on Wazir Hasanganj Road, where he lived, collapsed like a house of cards.
Though Amir Haider was rescued by security personnel, his wife and daughter-in-law were still trapped under the debris till reports last came in.
SP MLA Ravidas Mehrotra, who reached the spot after the incident, said there was a wedding anniversary party at Amir's house on Monday.
Besides Amir's family, there were about two dozen people in the building when it suddenly collapsed around 6.45pm. Within a few seconds, thick cloud of dust engulfed the area.
While some ran for rescue the trapped persons, others were in shock over the sudden collapse. Locals informed the police, fire brigade and ambulance service about the incident.
Suman Yadav, a resident of Gokhale Vihar Marg, just opposite the Alaya Apartment, said: "I was walking on my terrace. All of a sudden there was a loud sound and dust engulfed the area on the other side of the road. People were screaming that the building was just about to collapse." "I screamed out of shock as I have never seen such a calamity. Before I could understand what was happening, the building had turned into debris," she added.
Nisha Baharni (55), another local said, "I was cooking food in the kitchen when I heard a loud thud. When I rushed out, it was completely dark due to the dust."
Dr Vidya Indu Singh, who lives adjacent to the apartment, said that she was watching TV when the wall of our house shook. "It was like an earthquake. When I heard screams outside, I rushed out and saw the five-story building collapsing and people crying for help. I called the police," she said.
Kanchan Yadav, a resident of Wazir Hasan road, said: "After the incident, I visited the spot. A worker told me that some construction work was being done on the ground floor of the apartment. He told me that sound of drilling was coming from the basement." Reshma, whose daughter Shahjana works in the building as a maid, said that she had no information about her. "My daughter's mobile phone is also switched off," she said.