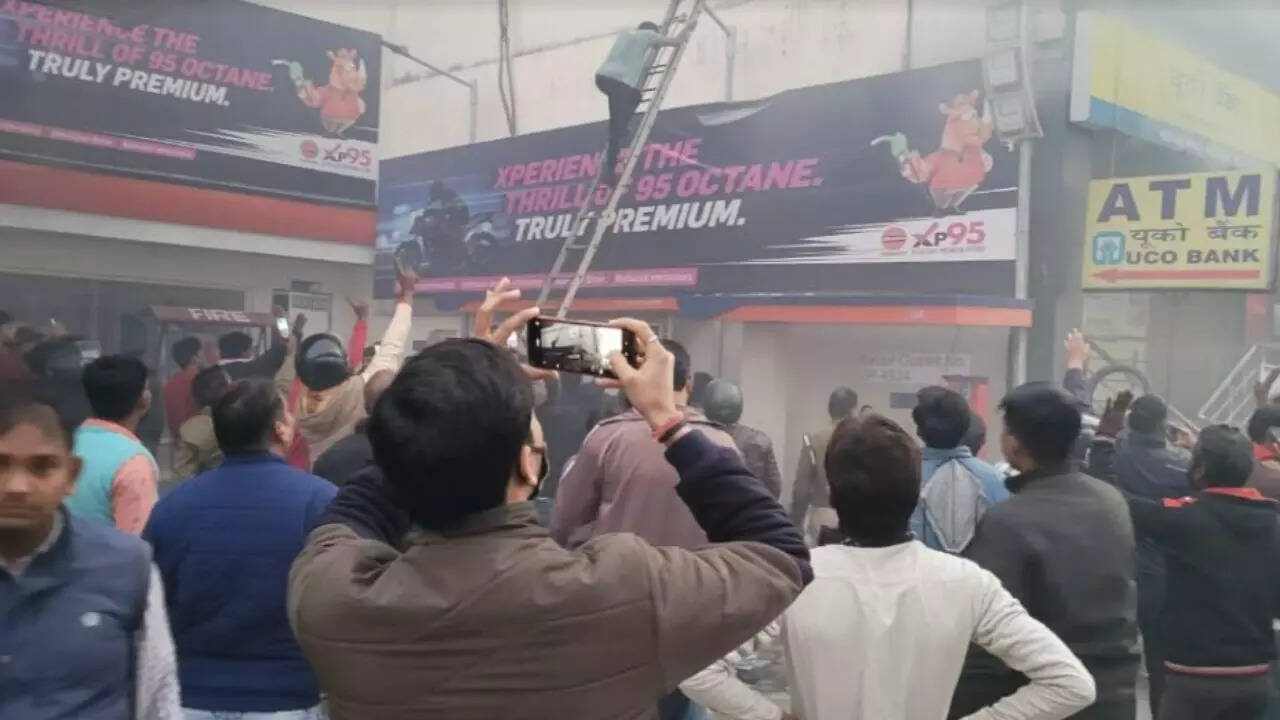 LUCKNOW: A crash course on how to use fire-safety equipment more than a month back with the help of friend, came handy for Ayush Singhal (34), the fuel station owner, who led his staff as first responder to douse off fire and saved at least 8-9 lives at SS complex in Badshahnagar area.
However, one victim of the incident later succumbed in hospital.
The young entrepreneur with his four men including Ankit Yadav, Bihari Yadav and Raju Tiwari rushed with five cylinders of foam-based extinguishers to control the fire at first floor allegedly caused by short-circuit at e-rickshaw battery charging point, and subsequently went inside the adjacent UCO bank branch to evacuate trapped victims including bank manager.
After five years, on January 1, Indian oil corporation reinstated the R S fuel station operations, which is right next to the SS complex.
Speaking to TOI, the braveheart Ayush said, "It was a usual busy day at the fuel station, I was busy with accounts, when suddenly my staff alerted me about the fire at the SS complex. Immediately we first pressed our station's emergency button to prevent inflammable fuel dispensing and then rushed to the first floor with all available fire extinguishers."
For the next few minutes, Ayush and his men risked their lives to douse off the fire and evacuate trapped people.
"Last month before relaunching the fuel station, my friend Devansh Gulati who deals in fire extinguisher equipment had taught me some basics to douse off fire as I deal with inflammable fuel. Recalling that lesson, I led my staff to douse off the fire. Once the fire was under control, we rushed inside the complex especially in the bank and helped the people to evacuate, as the fire had caused heavy smoke," said Ayush who hails from Aliganj and is father of a kid.
After rescuing the people from the first floor, Ayush, his staff and other people started pelting stones at the complex second and third floor windowpane to break it and allow fresh air to enter which could enable the victims to breathe.
Few minutes later, a fire brigade team arrived and used fuel station premises including its rooftop to install stairs and evacuate people who were trapped inside Olympia gym.
"I'm no hero, we all were doing our jobs as humans. Even though fire safety training of my staff is due in March, they coordinated very well to prevent further damage. However, we are sorry that one person could not survive," added Ayush.