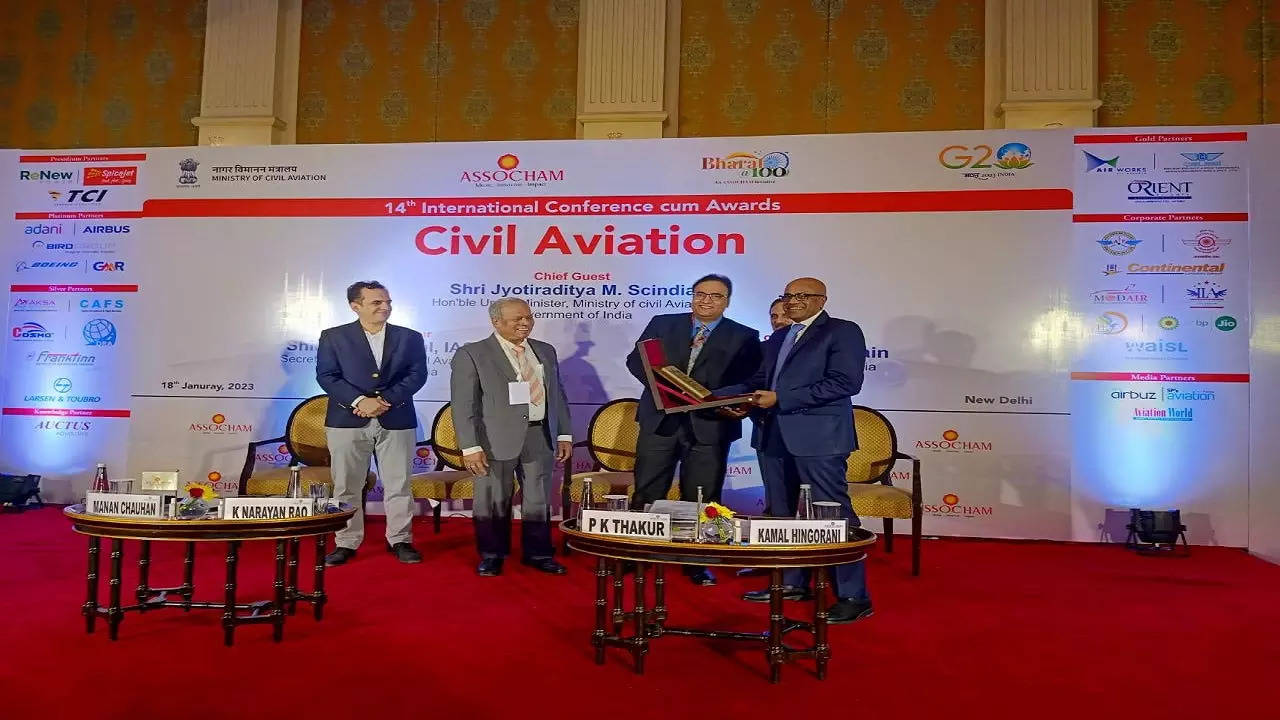 LUCKNOW: On Wednesday, Lucknow's Chaudhary Charan Singh international airport (CCSIA) won the best regional airport of the year under 25 million category at the 14th international conference cum awards organised by industry body ASSOCHAM (The Associated Chambers of Commerce and Industry of India for civil aviation which held in Delhi.
The award was given by union minister for civil aviation of India Jyotiraditya M Scindia to Arun Bansal CEO of Adani airport holdings.
"This award is the recognition for Lucknow Airport's focus to provide best-in-class technology along with convenience to passengers travelling through the airport," said spokesperson of Adani airport holdings which operates CCSIA.
"With managing over 4.5 lakh domestic and international passengers in the first nine months of 2022-23, almost 25 per cent more than the peak of 2019 and over 40 per cent higher number of flights, as compared to pre-covid level, CCSIA has proved that with innovation and keeping 'Passenger First' ideology, new heights can be achieved," added the spokesperson.
Over the period, CCSIA implemented various initiatives to improve the passenger convenience including enhanced security services by upgrading the infrastructure like CCTV cameras, additional door frame metal detectors (DFMDs), more baggage scanners in per-embarking areas.
For smooth traffic movement, the CCSIA has also introduced an automated parking system as well as at entry and exit points of the airport. Furthermore, the airport also improved air network connectivity with other cities across the country and overseas. At present, CCSIA connects with a total 30 destinations including 23 Domestic and seven International (Dubai, Sharjah, Muscat, Riyad, Jeddah, Bangkok, Dammam).
The CCSIA has also introduced over three new airlines – Air Asia India, Akasa and Thai Air Asia and increased regional connectivity to cities like Prayagraj, Pantnagar, Bareilly, Kushinagar, Dehradun, among others
Per day 126 flights operate from CCSIA and handles on average 16,000 passengers.