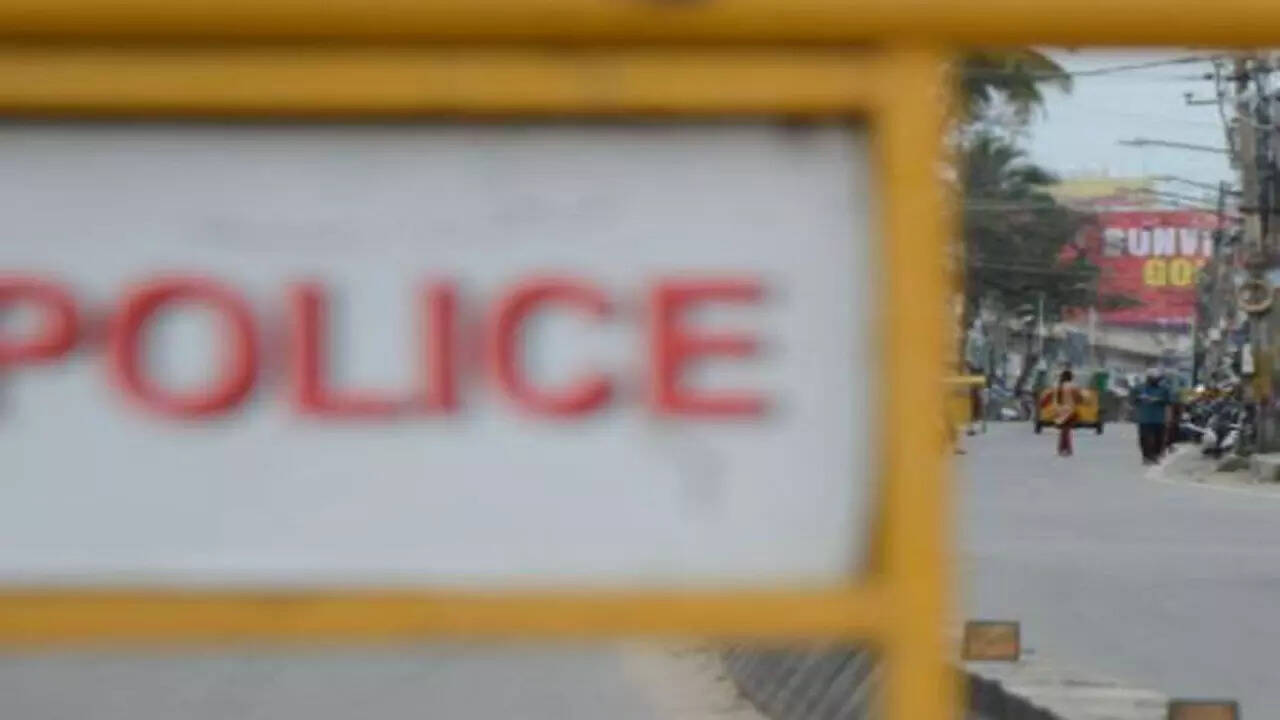 AYODHYA: A man identified as Anil Ramdas Ghotre and his wife Vidyashankar Ghotre were arrested by Ayodhya police from Maharashtra on Friday.
Police said that Anil had made an internet call threatening to blow up Ram Janambhoomi complex and Delhi metro using a software which had the number of his girlfriends' brother.
Police Circle Officer, City, SP Gautam, told TOI that the arrest of the duo came based on surveillance.
Anil is an expert in software and had kept his girlfriend in the dark about his marital status.
"He had met her over a social medium two years ago and used to exploit her and extorted money," said Gautam.
However, in January last week when his girlfriend learnt that Anil was married and fooling her, she immediately informed her family members about the same. Later, her brother Bilal threatened him (Anil) with dire consequences and not to repeat such an act.
"Enraged over the humiliation he designed a diabolic plot to teach a lesson to Bilal," he said.
As per the planning, he made a phone call to one Ayodhya resident
Manoj Kumar
, threatening to blow up the Ram Janmabhoomi temple complex, on February 2.
Manoj Kumar who hailed from Sadan had received that call from an unidentified caller from Delhi at around 5 am, threatening that around "10 AM there would be a blast at Ram Janmabhoomi complex" and informed the police control room.
An alert was issued and the same was exchanged with other internal security agencies and ATS, STF.
A police and cyber team got on the case and first got an address of Delhi. The team reached and picked up Bilal. "After an interrogation we got convinced that it could be the handiwork of his sister' friend," said CO City.
A team began working on the case, during which Anil started shifting his location from Sangli in Maharashtra then to Kochi and thereafter Coimbatore and Chennai.