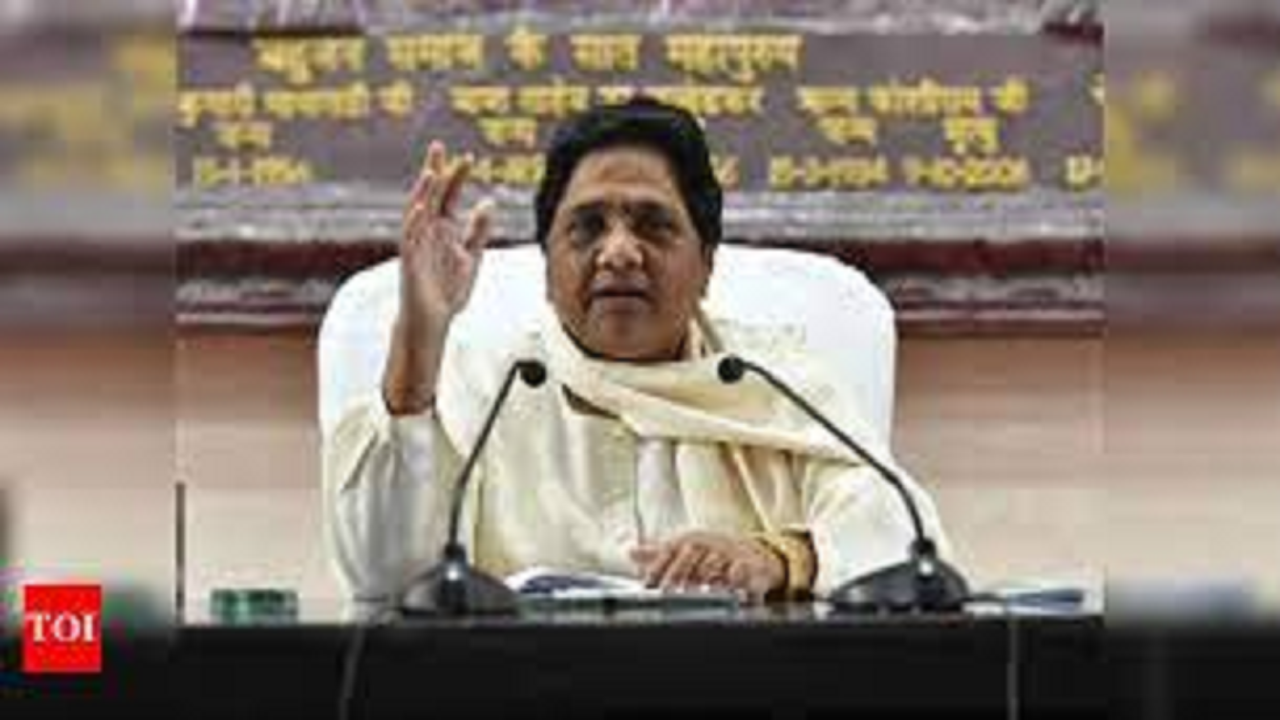 LUCKNOW: Stung by SP chief
Akhilesh Yadav
's attempts to woo the Dalits and OBCs following the Ramcharitmanas controversy, BSP chief
Mayawati
on Friday reminded him of the 1995 guest house incident in which she was allegedly attacked by SP workers.
"The SP chief should introspect and remember June 2, 1995 when a 'Dalit ki beti' (Mayawati herself) who was to become a CM was attacked at Lucknow guest house during the SP government tenure," the BSP chief tweeted, in a throwback that brought SP and BSP at loggerheads. The two arch-rivals had though set aside their differences while forging an alliance in 2019
Lok Sabha
polls. But the two separated soon, with Mayawati accusing the SP of failing to transfer its vote bank.
Mayawati's Friday statement was seen as a sharp riposte to Akhilesh, days after he called himself a 'Shudra' – the term essentially associated with the Dalits and the socially oppressed class. In fact, SP ranks posted large hoardings and banners outside the party office calling themselves 'shudras' and giving a clarion slogan of "Garv se kaho hum shudra hain".
The BSP chief said that the Dalits did not abide by Ramcharitmanas or Manusmriti, but by the Constitution, which categorised them as SC/ST and OBC. "SP should not insult SC/ST by calling them 'Shudra' and violating the Constitution," she said.
Experts said that Akhilesh's Dalit outreach seemingly nudged Mayawati who finds herself on a shaky political pitch amid a sharp decline in her party's vote share since 2012 UP polls. Analysts said that the SP sought to amalgamate most backward among OBCs and Dalits with its core Yadav and Muslim vote bank to form a larger social coalition.
The BJP already has been trying to make deeper inroads with the Dalit and non-Yadav OBC voters since 2014 Lok Sabha polls that saw the saffron outfit riding to power under the leadership of PM
Narendra Modi
.
Mayawati maintained that like in other states, Dalits were humiliated in UP also. "Be it Congress, BJP or the SP, all have insulted seers and gurus born as SC/ST," she said. Mayawati said that it was only her party which ensured protection of rights given to SC/ST, OBC and the minorities.