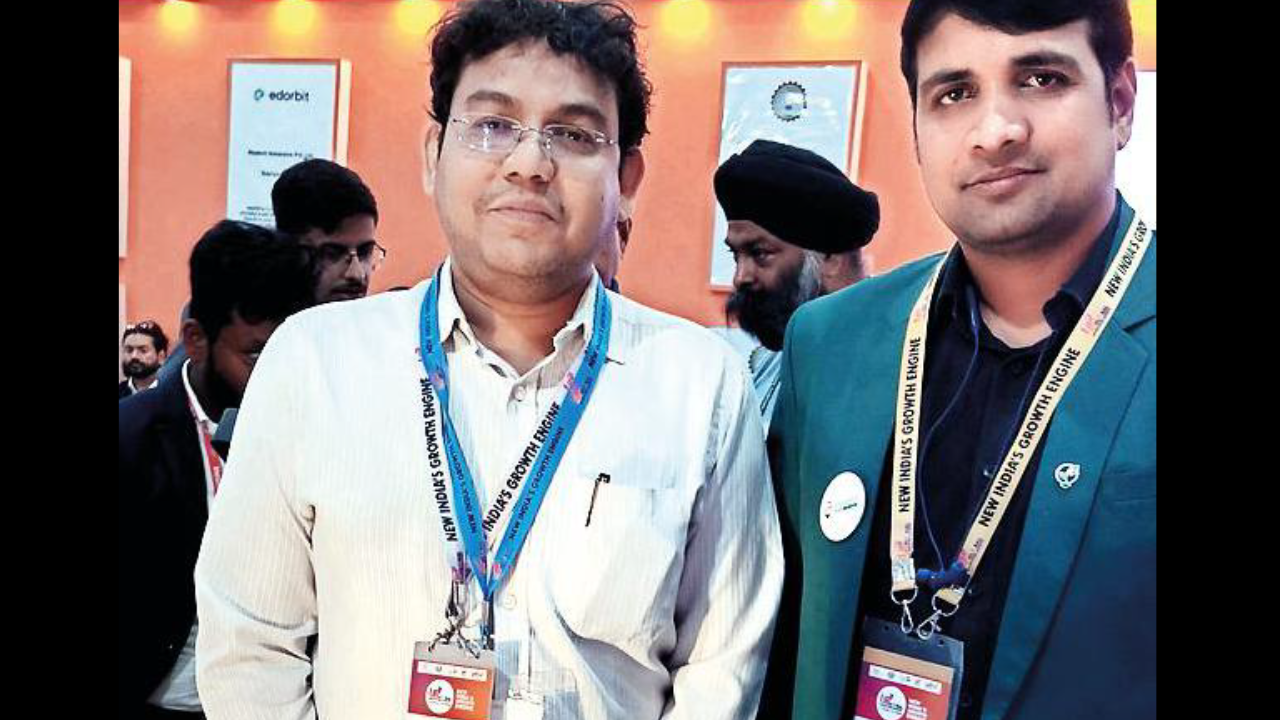 LUCKNOW: A 34-year-old Meerut man, who lost his hair due to medical complications after contracting coronavirus infection, has developed a derma kit to cure baldness and skin-related problems.
Apaar Gupta (34), who has developed Glameura, the kit based on volcanic lava ash, has done BSc (biology) from the Meerut University and MBA from Amity University, Noida. He has eight years of experience in health and wellness sector. He visited the Global Investors Summit to explore the possibilities of promoting his product.
"Like many others, I too was infected with the coronavirus. The side effects were severe and I got fungal infection which caused baldness. I consulted several doctors but the results weren't encouraging. While researching, I came up with the idea of using volcanic lava ash for skin-related issues and the results were excellent," claimed Apar, whose startup was incubated at the APJ Abdul Kalam Technical University (AKTU).
"Volcanic lava ash is an absorbent and penetrates deep into the skin and gently pulls out dust, grime and excess sebum, like a magnet. It cleans the pores and re-mineralises the skin to prevent breakouts and heals it inside out," he said. His startup was shortlisted for 'Shark Tank' (season 2). "By the time we launched the product in December 2022, the auditions were over. We will now participate in the next season," Gupta said.
Currently, Gupta has tied up with two firms for manufacturing of products. "Our derma kit is already prescribed by dermatologists in Delhi. We are now eyeing to sell our products through salons and e-commerce websites," he said.