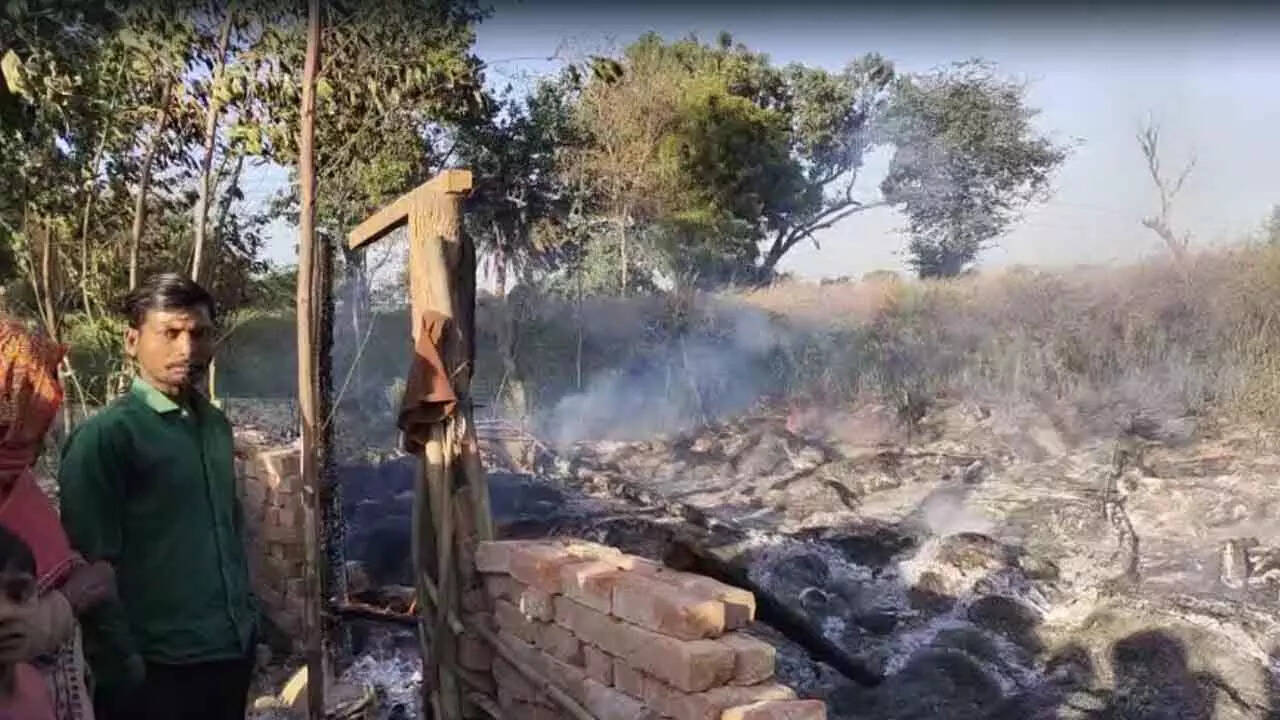 KANPUR: A total of 23 individuals, including the SDM Maitha, the in-charge of Rura station, four lekhpals, a JCB driver, and four local residents named Ashok Dixit, Anil Dixit, Nirmal Dixit, and Vishal, have been charged in connection with an incident that took place in Madauli village of Maitha tehsil in Kanpur Dehat district.
The incident resulted in the death of a woman and her teenage daughter due to burns sustained during an anti-encroachment drive.
Mother, teen daughter burnt alive during eviction drive in #KanpurDehat ; 23 booked https://t.co/sS9Q8HeLW4

— TOI Kanpur (@TOIKanpur) 1676359678000
SDM Maitha, Gyaneshwar Prasad, has been removed and attached to the headquarters.
Superintendent of police, BBGTS Murthy, said an FIR has been lodged against 23 people including SDM, station house officer and four lekhpals, besides five others under IPC sections 302, 307,436,429,323,34. Cases have also been registered against 12 unknown people under the same IPC sections. "All the facts are being examined thoroughly, action will be taken against the culprits as per the law," said the SP further.
The complainant, Krishna Gopal Dixit, has demanded a compensation of Rs 5 crores, besides government jobs for two members of the family, lifelong pension for the kin and accommodation for both sons of the deceased. Besides, Dixit has also sought an appointment with chief minister Yogi Adityanath for immediate justice.
Police said that Gedanlal, a resident of Madauli village, had made a complaint against Krishna Gopal, Ansh and Shivam of the village for occupying government land and building houses on it.
On January 13, 2023, on the instructions of SDM Maitha, revenue inspector Nand Kishore and lekhpal Ashok Singh Chauhan had allegedly demolished the house of Krishna Gopal with a bulldozer. Later, Krishna Gopal and his son Shivam, along with other family members staged a sit-in at the district headquarters in Mati and sought an alternate arrangements since their house was demolished.
After this, on January 14, Akbarpur tehsildar Ranvijay Singh filed a case against Krishna Gopal, Pramila, Shivam and daughter Neha.
Krishna Gopal along with his family was living in a thatched house on the said land. On Monday, a team of administrative officers and policemen visited the spot to clear the encroachment. During the drive, the mother-daughter duo was burnt alive.