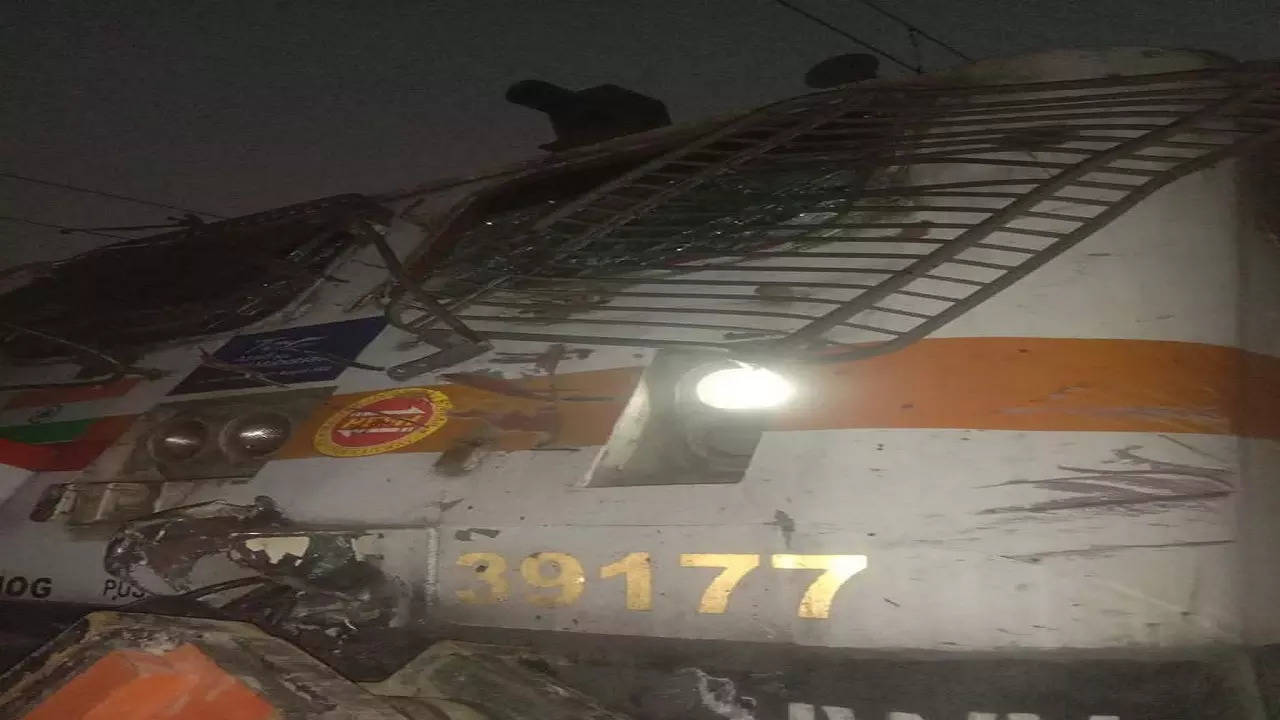 LUCKNOW: Express trains running late between the national capital to the eastern part of the country via
Uttar Pradesh
due to fog were hit with another further delay on Friday evening, when the New Delhi-Sealdah Rajdhani express's locomotive engine collided with a hydra crane near Mirzapur.
The collision not only damaged the engine's pantograph but also the overhead high-tension wire (OHE) which obstructed the train operation on the country's fastest corridor of the north central railway (NCR).
Incident took place at around 4:52pm between Mirzapur-Jhingura railway station, when a hydra crane was operating near the rail track to install an electric transformer, but's metal hook and hardened steel wire got entangled in the high-speed train's locomotive front.
Fortunately, no passenger or the crew of the locomotive engine were injured and neither were men working on the ground with a hydra crane.
Speaking to TOI, chief public relation officer of NCR, Himanshu Upadhya said, "At 5:32pm, the train operations toward Delhi were restored, but work on track toward Bihar was still going on. Tower vans were roped in from Mirzapur and Chunar railway stations to expedite the restoration work."
According to the railway, the New Delhi-Sealdah Rajdhani express was allowed to travel towards Deen Dayal Upadhya junction at 8:05 pm from the diverted route. The train was running late by 19 hours. By the time this report was filed, the train was about to reach Deen Dayal Upadhya junction.
Other trains such as New Delhi- Bhubaneswar Rajdhani (22824), Jodhpur-Howrah superfast (12308), Anand Vihar-Jogbani superfast (12488) were diverted via DFC corridor.