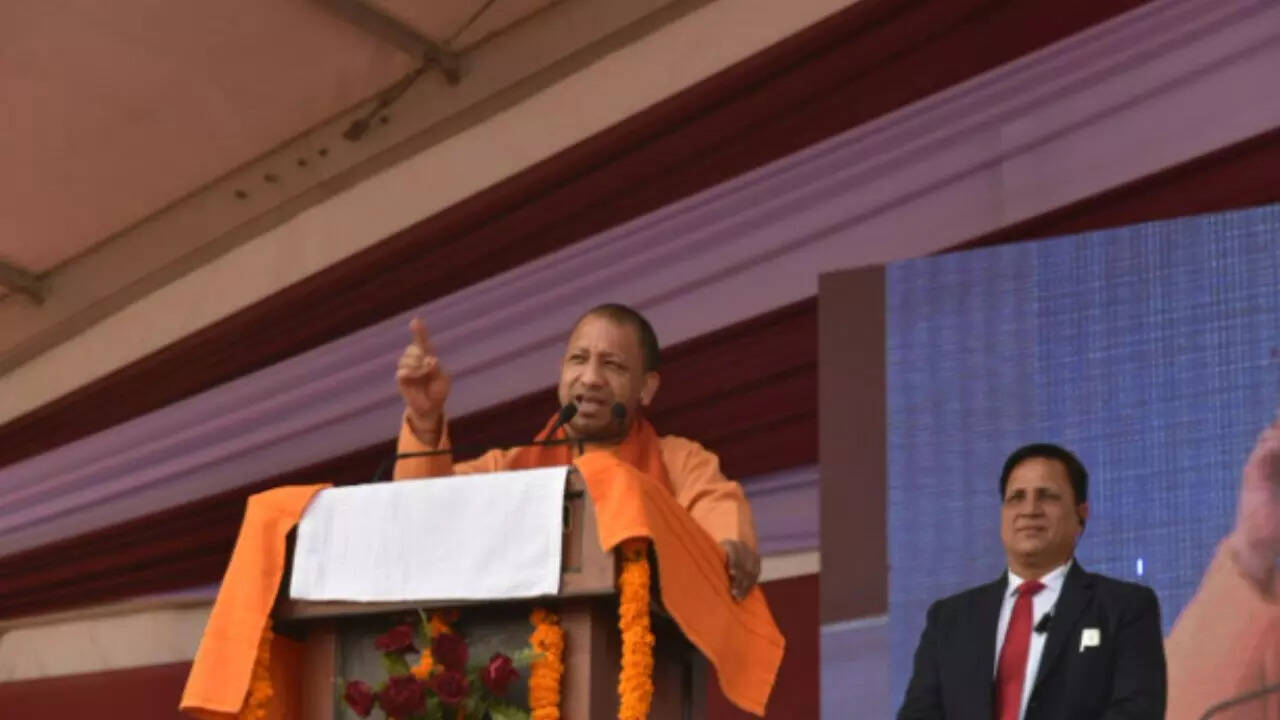 LUCKNOW: Uttar Pradesh chief minister Yogi Adityanath on Friday addressed the 10th "sankalp diwas" event of the Nishad Party in Gorakhpur and said that the struggle never goes to waste.
"The resolution that you took ten years ago will soon become a reality. The process to make it happen has reached its final stage," said the CM.
He said that the process to give Kevat, Mallah, Bind, Manjhi, Nishad and other sub-castes of the community their rights is on. "Jab safalta siddhi ki ore badhe toh dhairya ke saath netratv par vishwas karte hue aage badhna chahiye," he said, exhorting the crowd at the venue to have full faith in the leadership.
The demand for an SC reservation for the sub-castes of Nishads has not been met yet by the BJP government. It has been promised twice, in the 2019 Lok Sabha elections and the 2022 assembly elections.
The CM highlighted the work done by the BJP government, at the centre and in the state, for the upliftment of Nishads and the related sub-castes.
"The world's longest river cruise which was flagged off by the Prime Minister today in Kashi will also provide employment opportunities to manjhi, mallah, kevat and others besides promoting tourism," he said.
The centre has launched the Prime Minister Matsya Sampada Yojna for the betterment of these castes and soon the state government will also launch a scheme for the welfare of the community, he said.
"The work to install a huge statue of Lord Ram and Nishad Raj, both embracing each other, at Shringverpur in Prayagraj is in the final stage," he added. The state government also has introduced the Nishad Raj boat subsidy scheme for which budgetary provision has been made.
The CM also talked about CNG-boats. About 1,600 free CNG-boat kits have been given in Varanasi and the scheme will be extended to the entire state. In the allotment of ponds in villages, the state government will give priority to the community.
The `sankalp diwas' is the day when Nishads demand their rights, which include SC reservation, restoring their traditional sources of livelihood and a few others.
The event is organised every year since January 2013, when the Nishad leaders had congregated under Rashtriya Nishad Ekta Parishad in Gorakhpur. In August 2016, Dr Sanjay Nishad formed the Nishad Party for the cause. Today, the party is a part of the BJP government in UP.
Nishads are a riverine community and are present in considerable numbers in eastern UP districts.