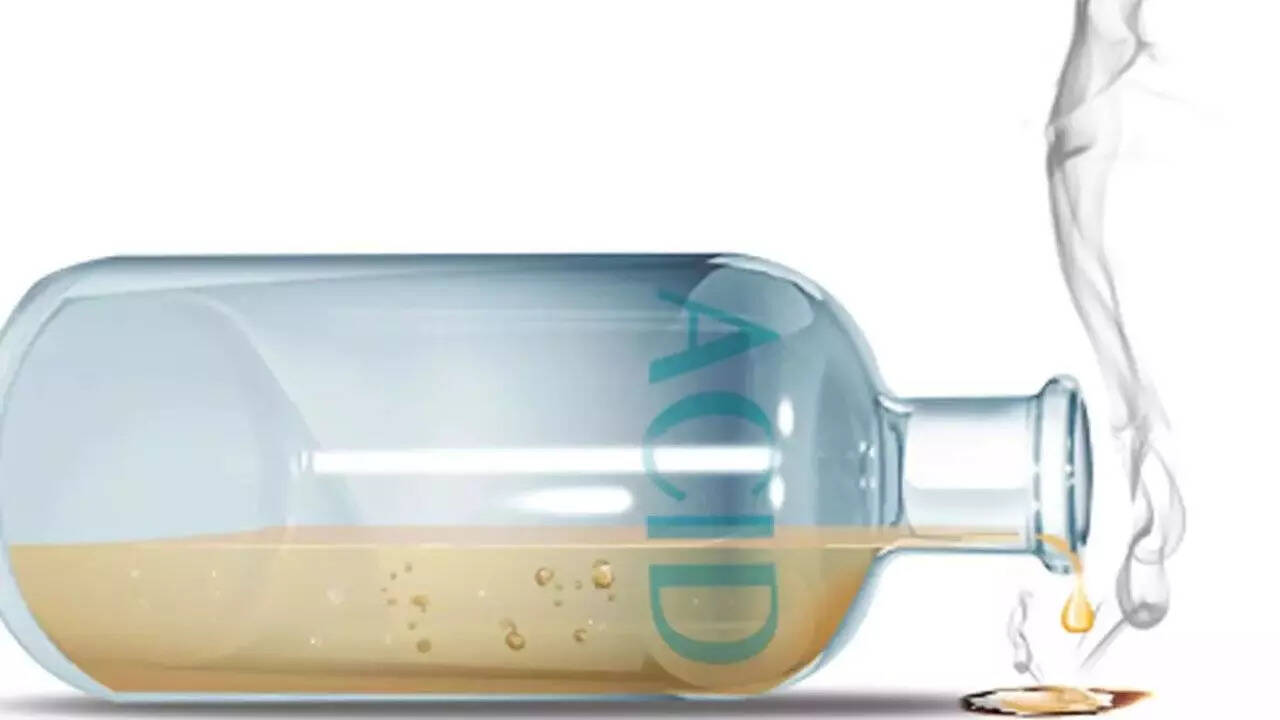 KANPUR: A 35-year-old woman allegedly threw acid at her 40-year-old husband's face in Kanpur's Cooperganj area just because he asked her the reason for returning home late at night. The victim, Dabbu Gupta, sustained severe burns all over his face. His wife, Poonam, was arrested and sent to jail late Sunday.
In a viral video, Gupta was seen narrating his ordeal to the media. He claimed that when he asked his wife the reason for her delay in returning home, she retorted saying it was none of his business. Soon after, he claimed, a fight broke out between them following which she threw acid on his face. While demanding imprisonment for Poonam, Gupta also sought better treatment facilities in the video.
When police questioned locals, they alleged that Gupta was a liquor addict.