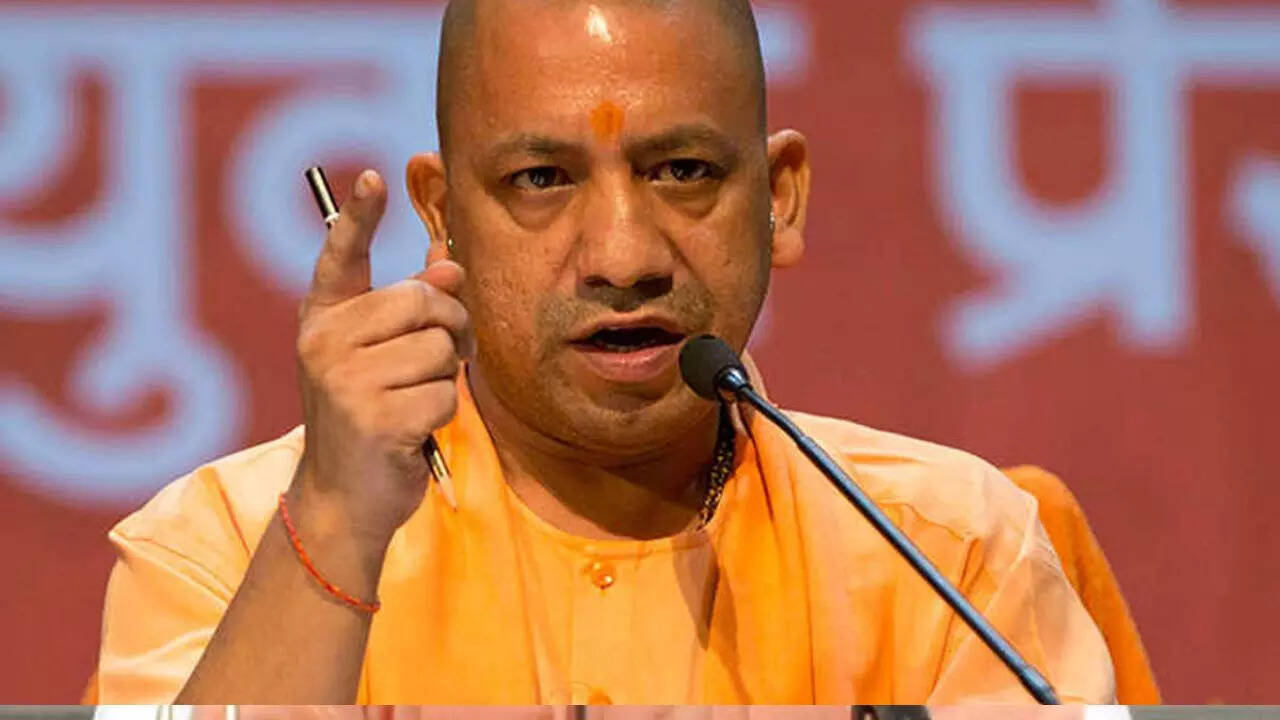 LUCKNOW: Speaking at a Pariksha Pe Charcha programme where Prime Minister Narendra Modi interacted with students from across the country, Uttar Pradesh Chief Minister Yogi Adityanath said that as many as 60 lakh new students have got admitted to Basic Education Council schools in the last six years due to Operation Kayakalp.
Speaking at Captain Manoj Pandey UP Sainik School from where he had participated in the event, the CM said that there would be five new Sainik Schools in UP by the next year. He also asked parents and school management to encourage students going to take the classes 10th and 12th examination for a healthy competition but not to put undue pressure on them to score well.
Interacting with school children during the programme, the CM claimed that before 2017, children were forced to attend schools barefoot, but now they have proper uniforms and school bags.
"With public participation and inter-departmental coordination, infrastructure has increased in Basic Education Council schools while the curriculum has also improved, leading to a significant increase in the number of students getting enrolled. Efforts like Skill India Mission will give momentum to the campaign to bring further change in the educational scenario of the state," the CM said.
During the event, the CM felicitated meritorious students at the state and national levels in high school and intermediate board examinations in 2021-22. This included 825 boys and 873 girls. The CM said that recent results of various examinations have shown that girls are performing well. He added that the state government was paying special attention to the education of the girl child, making education for them free till graduation. He also spoke about the Mukhyamantri Kanya Sumangala Yojana.
The students who were awarded included eight meritorious students, another 57 students who got the first ten positions in the Secondary Education Council examination in high school and intermediate, 24 top 10 scorers in Madhyamik Sanskrit Shiksha Parishad and 33 top 10 scorers in ICSE and CBSE. They were presented with Rs 1 lakh, a tablet, medal, cap and citation each, and their parents were honoured with a shawl and turban. At the district level, 1,549 meritorious students who obtained the first 10 positions in the high school and intermediate examinations of the Council of Secondary Education received Rs 21,000, tablet, medal, cap and a certificate each.
The CM also inaugurated the Vidya Samiksha Kendra. This is a 60-seater call centre to operate the mid-day meal module, rejuvenation module, inspiration quality module, inspection module, skill assessment test module, Kasturba Gandhi Balika Vidyalaya module and activity module. Quarterly skill assessment tests will be conducted for all students through the Saral app under this.