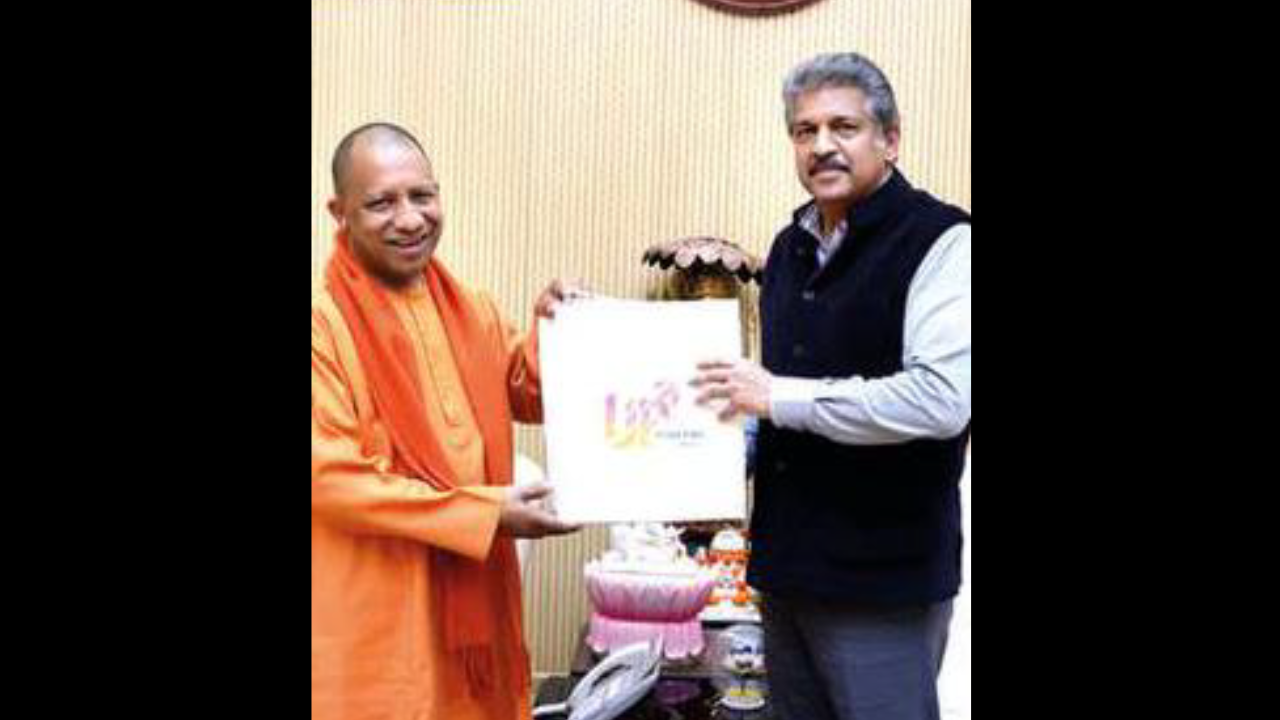 LUCKNOW:
Mahindra Group
chairperson Anand Mahindra said here on Monday that
Uttar Pradesh
was the first choice of the group for setting up electronic vehicle (EV) manufacturing units and it was working on a plan for big investment in the sector. He met Chief Minister Yogi Adityanath on Monday, ahead of the February Global Investors' Summit-2023 and discussed various investment proposals for the state.
Mahindra said that the company was preparing a detailed action plan for the proposals discussed with a delegation of the UP government during a GIS-2023 domestic roadshow in Mumbai earlier this month. He said the group was planning to set up Club Mahindra facilities at tourist places to tap the tourism potential of the state. This will help tourists and generate new means of employment, he said.
Welcoming the initiatives being taken by the Mahindra Group and the interest it has shown in investing in UP, the CM said that the Group has expertise in various sectors including aerospace, agribusiness, automotive components, construction equipment, defence, energy, agricultural equipment, finance and insurance, industrial equipment, information technology, hospitality, logistics, real estate, retail and education.
UP, he said, would greatly benefit from the group's long experience, technology, research and innovations. Describing the industrial development policies of the state as encouraging for the industry, Mahindra said that UP's improved law and order, practical sectoral policies, simple system and large population create investment-friendly opportunities for the Mahindra Group. "The group is excited to contribute to the development of UP, the largest state in the nation," he said. "To enhance efforts to incorporate technology in the agriculture sector, the Mahindra group is keen on setting up a unit in UP to manufacture farm machines.
The electronic vehicle policy of the state government is also very encouraging and the Mahindra group is working on a plan of big investment in the EV sector. From this point of view, UP is our first choice. A detailed action plan is being prepared for this," Mahindra said. "Keeping in mind the needs and expectations of the industry, we have prepared 25 sectoral policies which have been revised recently to keep pace with changing demands. The state has a huge land bank and open power access. We are committed to protecting the interest of investors. All these facilities will be made available to the Mahindra Group," the CM said.