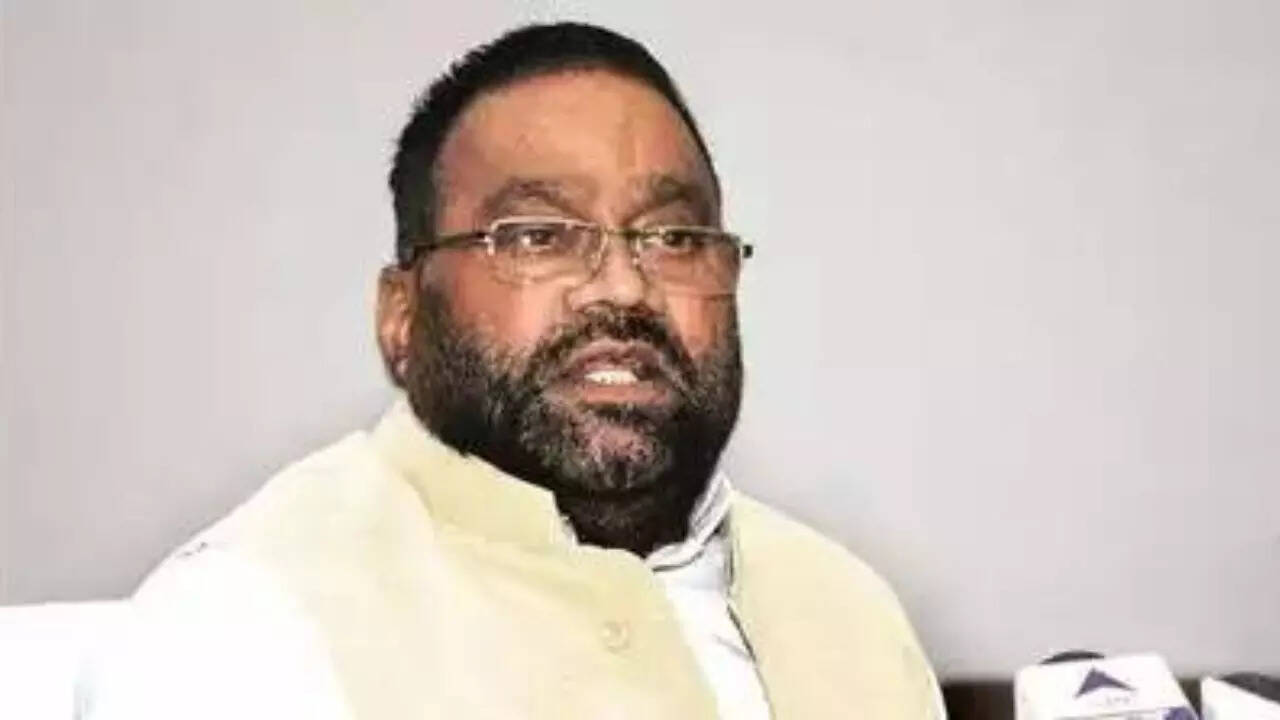 AYODHYA/LUCKNOW: Head priest of Ayodhya's Tapasvi Chhawni Temple, Mahant Paramhans Das, has announced a cash reward of Rs 500 for anyone who will "bring him the head of Samajwadi Party MLC Swami Prasad Maurya for the disrespect shown to Goswami Tulsidas' Ramcharitmanas".
Das was in the news recently when he said that Bihar minister Chandra Shekhar should be sacked from post for his remarks on Ramcharitmanas. He had also asked the minister to apologise, failing which he said he would announce an award of Rs 10 crore on the "minister's tongue".
Earlier this month, Bihar education minister Chadra Shekhar had triggered a row with his statement that Ramcharitmanas is "divisive and spreads hatred in society". The remarks stirred outrage among Hindu religious leaders and the BJP, which demanded his dismissal from the government.
Meanwhile, standing firmly by his reservation over some verses of Tulsidas' Ramcharitmanas, Samajwadi Party leader Swami Prasad Maurya on Saturday took on mahants for announcing a bounty on his head.
"Had someone from another religion made a similar announcement, he would have been branded as a terrorist. Now if seers and mahants are announcing a bounty on my head, shouldn't they be called a terrorist?" he said.
Reiterating that he stands by his statement about reservation over certain verses in Ramcharitmanas, Maurya said: "Have I said something that was wrong that I should withdraw my statement? I respect all religions but disrespecting any religion or any individual cannot be allowed.… I have only demanded that certain verses which are disrespectful towards women, tribals, Dalits and backward classes, should be removed," he said.